Combination planters are found in most landscaping, whether you buy them pre-arranged or pick out flowers and arrange them yourself!
But, if you have limited space, or just want a twist to your landscape, you could turn those combination planters into an edible container garden!
In my recent post, What to Plant in a Healing Garden I mentioned that I've been helping out at a local greenhouse a few days a week. And, aside from homesteading and blogging, it's one of the best jobs I think I've had!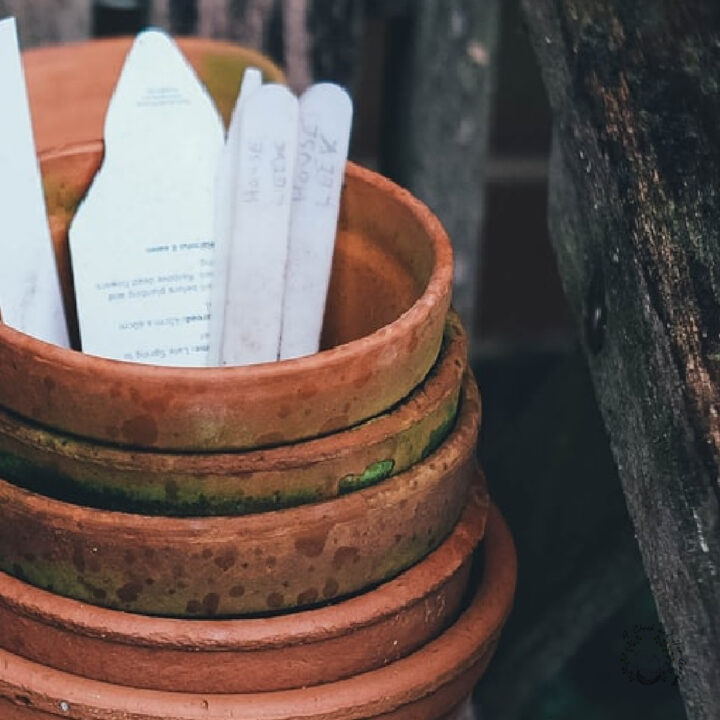 This page may contain affiliate links. I may earn a small commission when you make a purchase, but it does not effect your cost. Thank you so much for your support of A Chick And Her Garden! ~ Staci
It's pretty zen to be around plants all day, not to mention the hardcore work out you get!
I'm not kidding! Yesterday I walked 14,000 steps just while I was at work!
Even better, it gives me so many new ideas for my own gardening and new content to share on the blog!
A couple of weeks ago I was given five or six different containers and told to go to town! "Pretend like you're on a greenhouse shopping spree and can plant whatever you want!"
Want to make a succulent planter?
Sure, why not?
How about a salad inspired container garden or all herbs? (Have I told you how much I love herbs??)
Share the love! Pin me for others!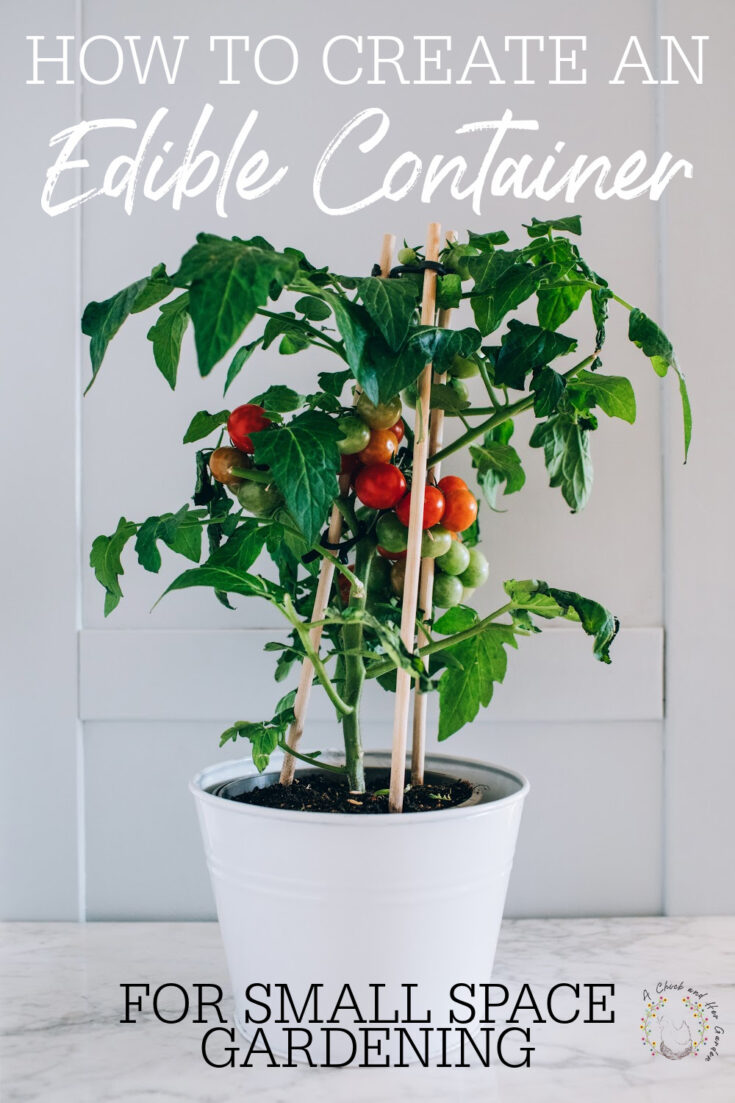 I had so much fun and actually took a strawberry jar filled with herbs, home to give my mom for Mother's Day. (If you're wondering, this is a strawberry jar.)
The sad part though is that I can't take them all home. 🙁
But that doesn't mean I can't come up with my own edible container garden ideas for home!
Combination planters usually contain a "thriller", a "filler", and a "spiller." (Thanks Holly! 😉 )
So, when you're thinking about how to create an edible combination planter, a 15-20″ pot like this whiskey barrel is a nice size to start with.
Next, you'll want to consider what edible plants you'll want to include in your edible container garden.
I've put together some edible plants for you and had a ton of fun walking through the greenhouses to get ideas!
Related Posts:
Plant Ideas When Planning How to Create an Edible Combination Planter
Tomatoes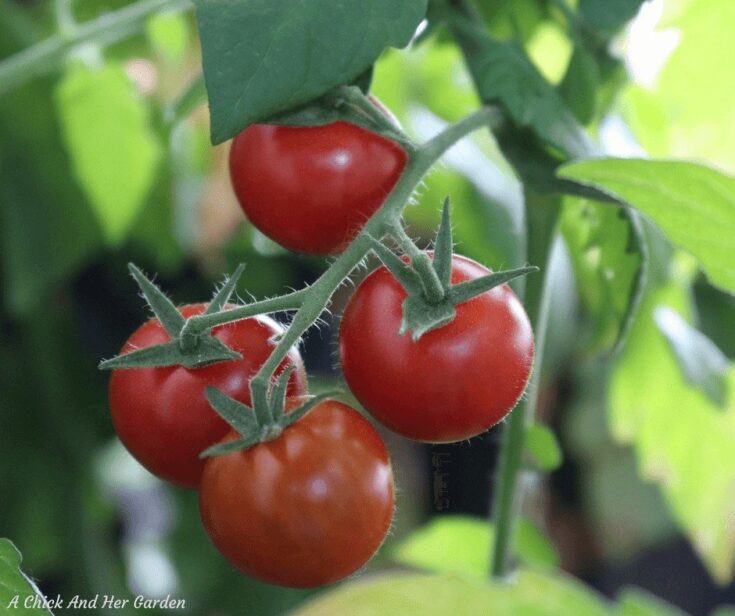 Having tomatoes growing right on your porch or patio is so nice! Yes, my garden is full of them, but it's also quite a bit of a jaunt away. If I'm just making a quick sandwich or salad, it's nice to just be able to walk out the back door and grab one.
My Uncle has compared a cherry tomato plant on the porch to a bowl of M&M's on the coffee table!
They're also great as your "thriller" in your edible container garden!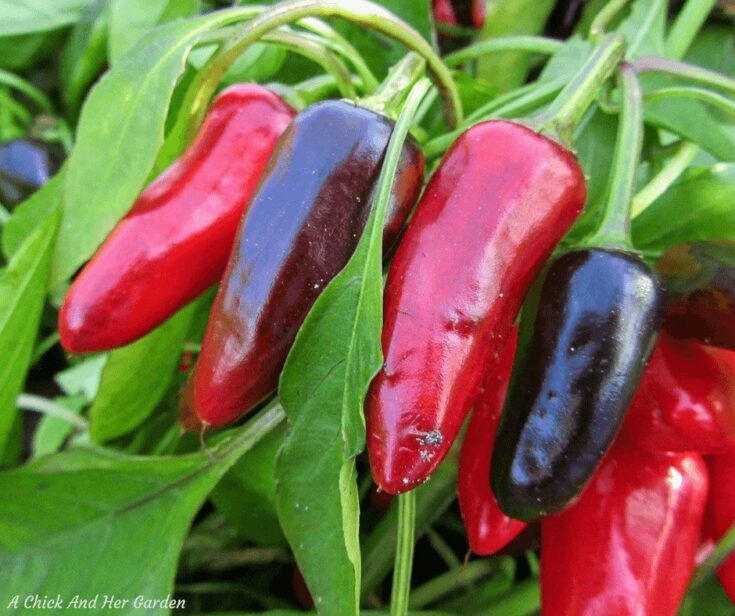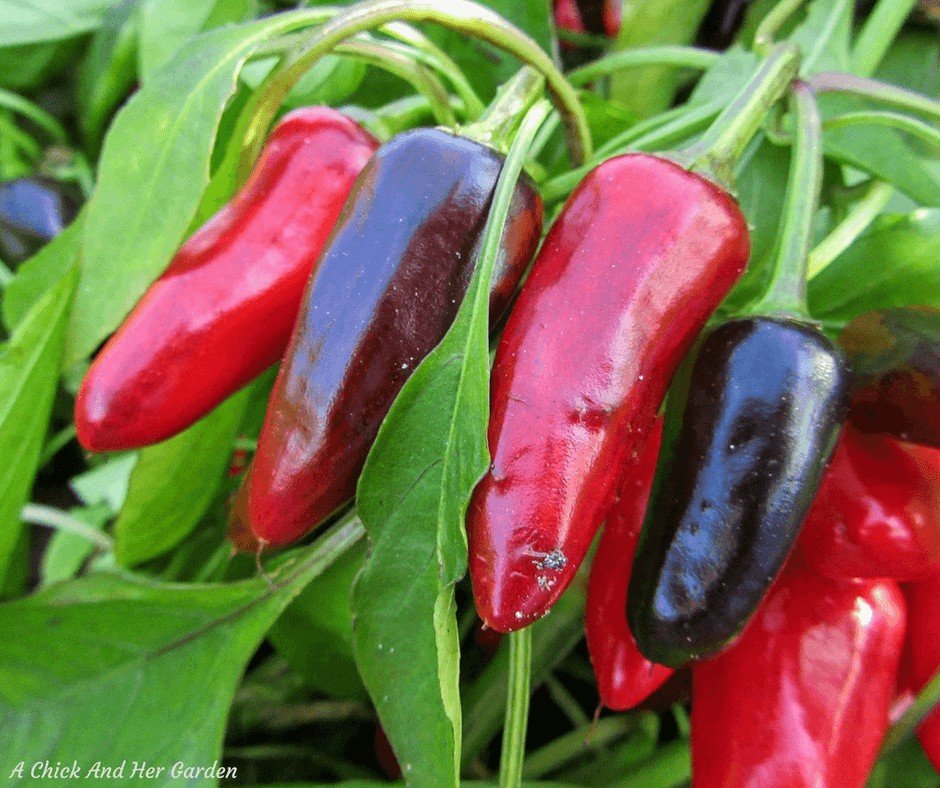 Peppers
If you're not a big tomato person (I don't understand this, but will except it) another option for the "thriller" in your edible container garden, could be peppers! You could choose from bell, banana, or jalapeno for your container garden. Or if you're really daring something even spicier!
Use the peppers from your container garden in some of my favorite pepper recipes, Jalapeno Pickled Eggs and Bacon Wrapped Stuffed Peppers in the Smoker!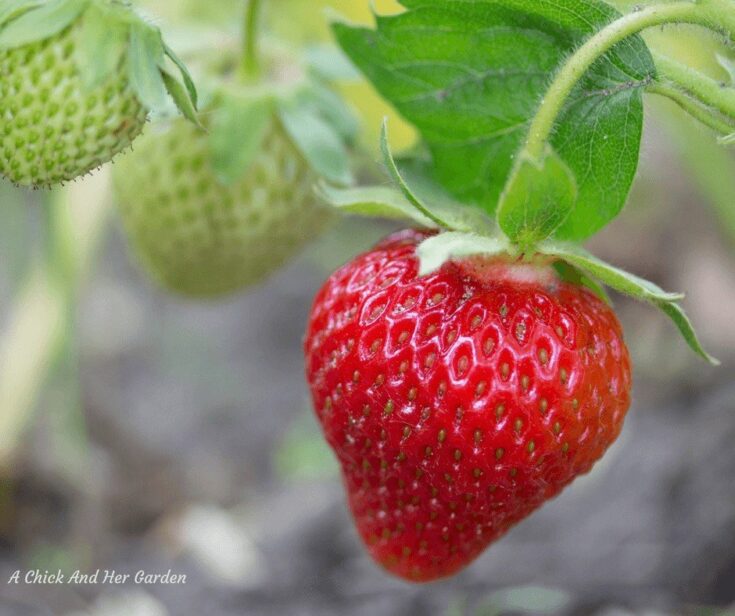 Strawberries
Strawberries were one of my first ideas when considering how to create an edible combination planter! Who wouldn't want to sit on their porch, reading a book with a strawberry snack in reach??
Strawberries could actually be used as a "thriller", "filler", or "spiller!" (Don't worry, I'll give some suggestions on how to arrange everything.)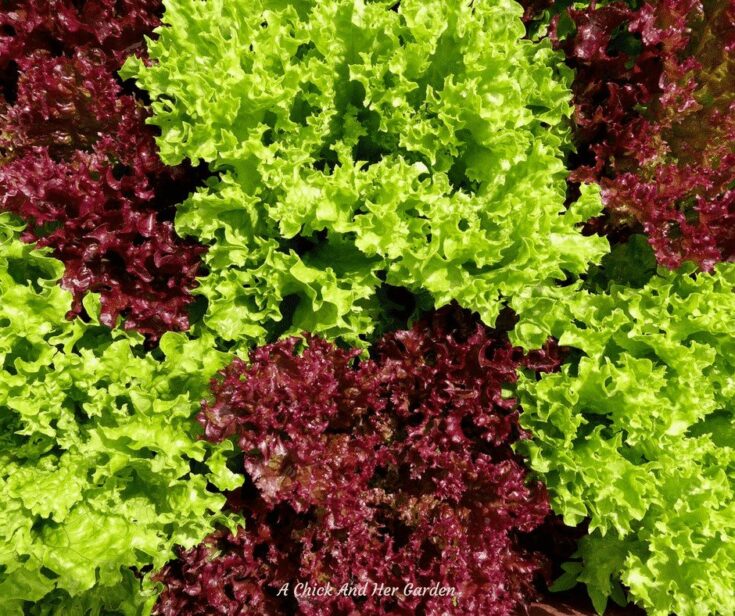 Lettuce
Lettuce can come in some crazy shapes and colors, looking amazing in your combo planter! You can use lettuce as your "thriller" or "filler." Some, like romaine are tall like the spikes you'll find in a lot of combination planters. Or, they can bunch like Buttercrisp.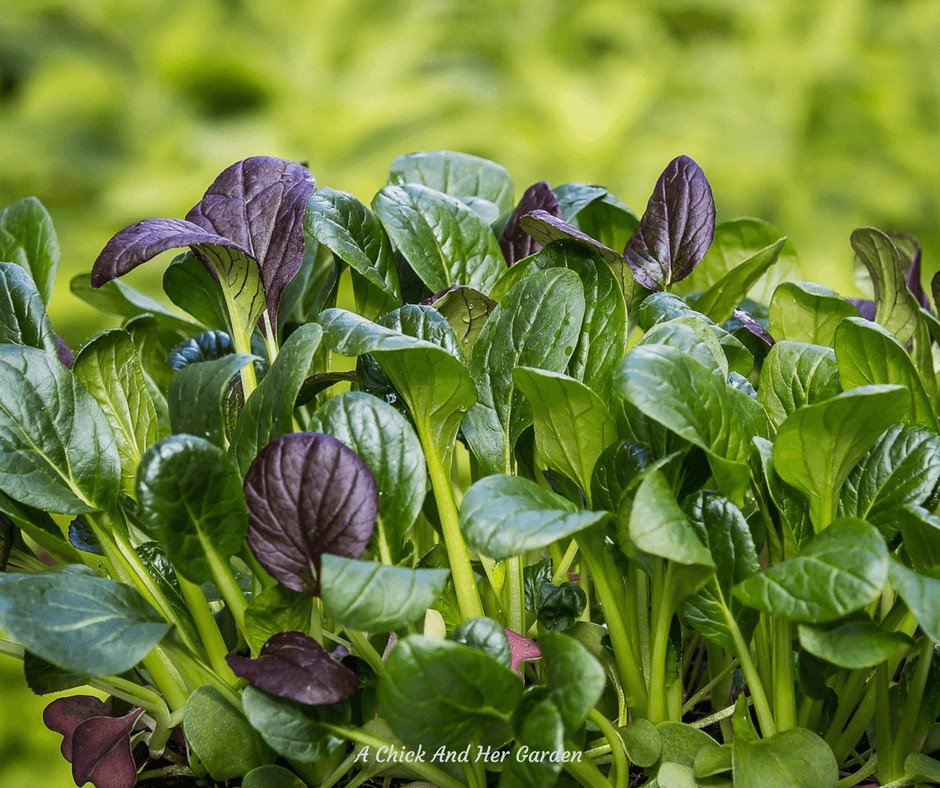 Spinach
Spinach could be at the center of some strawberry plants. Because, who doesn't love a Strawberry Spinach Salad??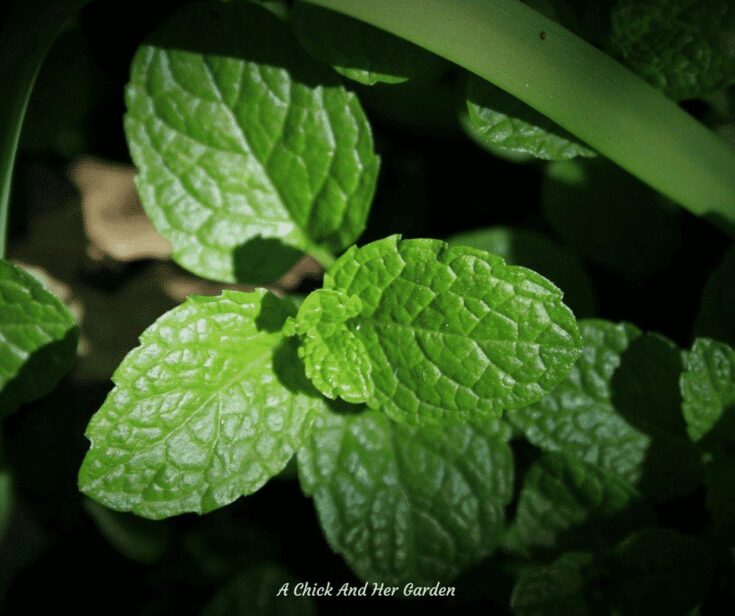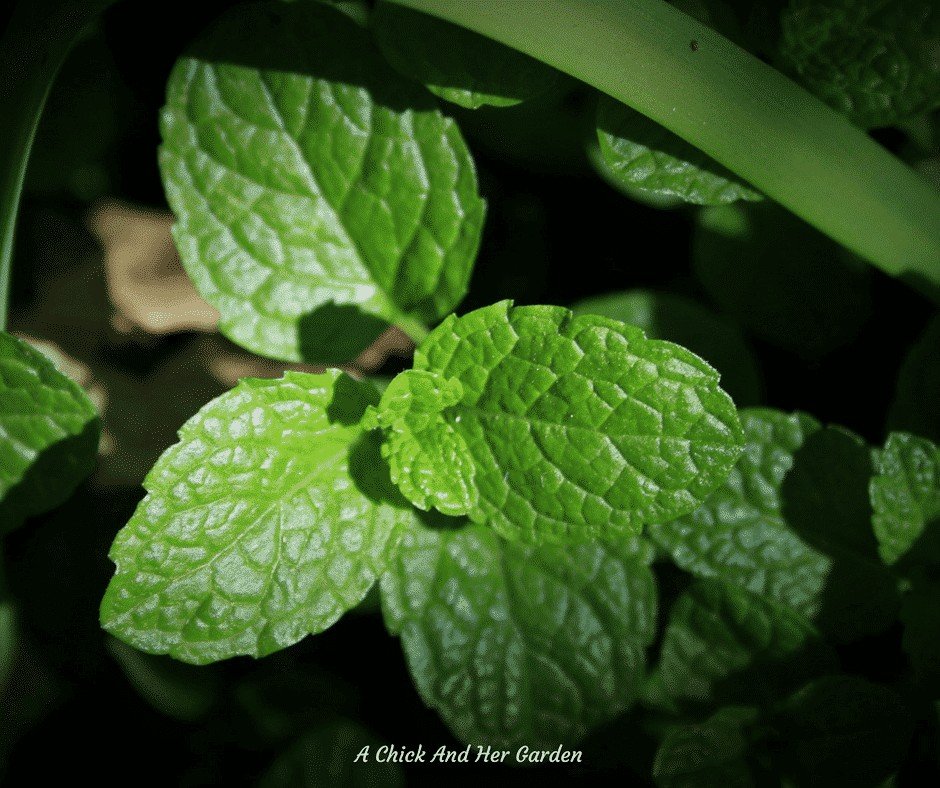 Mint
Mint can go pretty wild!
So, if you want to grow it, but don't want to be continuously ripping it up when it takes over your beds, a container garden is the perfect place!
It can be used as a "filler" or a "spiller" in your combination planter and comes in so many varieties!
Some that I've seen are peppermint, spearmint, chocolate, and pineapple!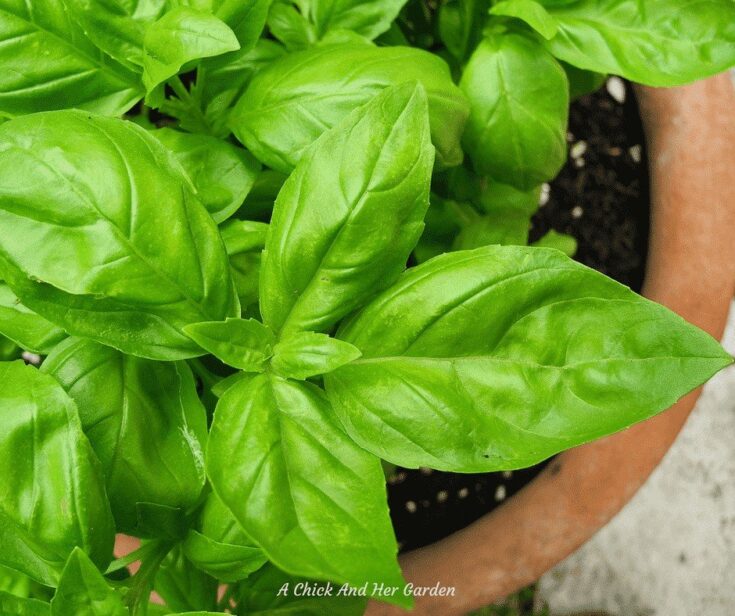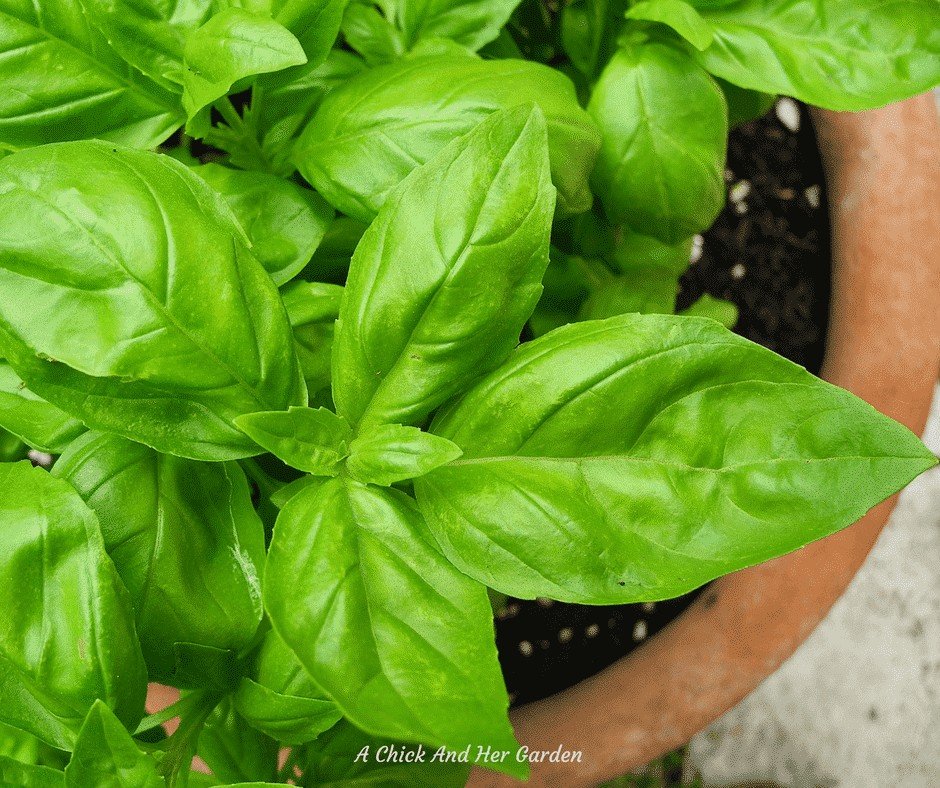 Basil
Oh basil! How I love you!
Seriously… I plant it everywhere!
And this is one I won't leave out of an edible combination planter!
Not only is it delicious, it makes your tomatoes taste better when they are planted together!
By pinching the basil off at a leaf node, you'll get bushier plants to fill in around your "thriller!"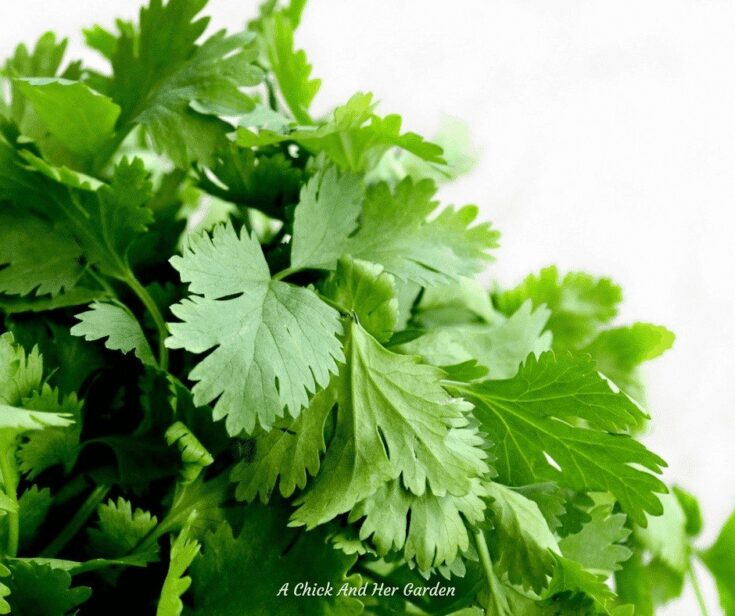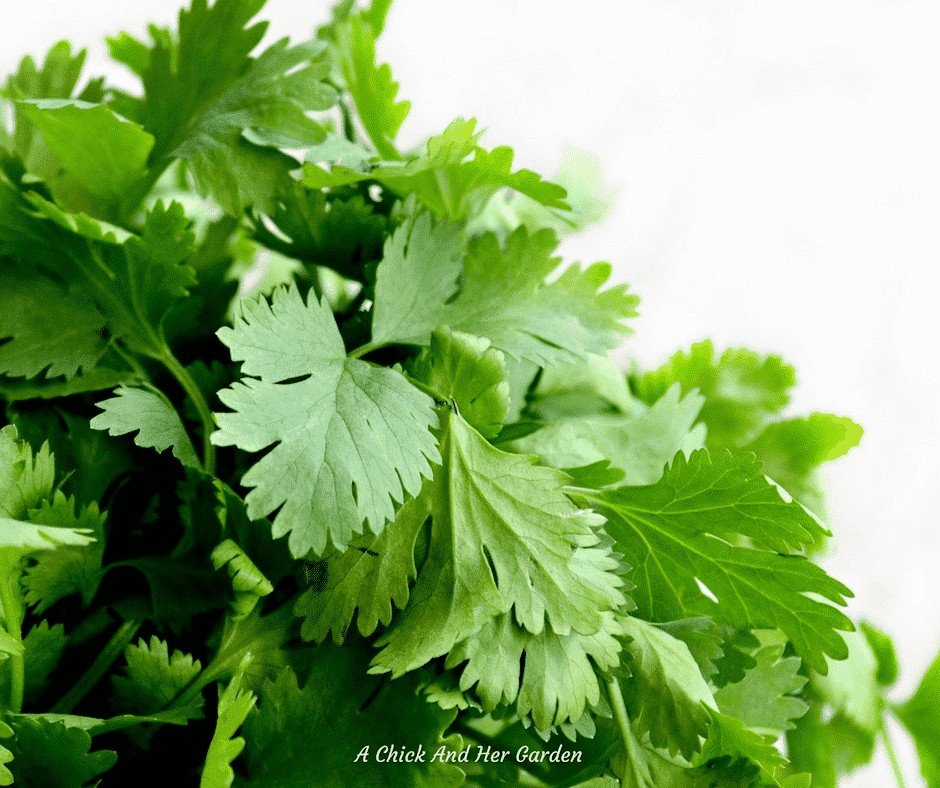 Cilantro
Mmmmm, salsa! Or cilantro lime rice. Or tacos… I could go on!
Cilantro gets nice and tall so could also be planted like the spike in a combination planter!
Parsley
Parsley is a staple herb to have and can also be used like a spike in a container garden!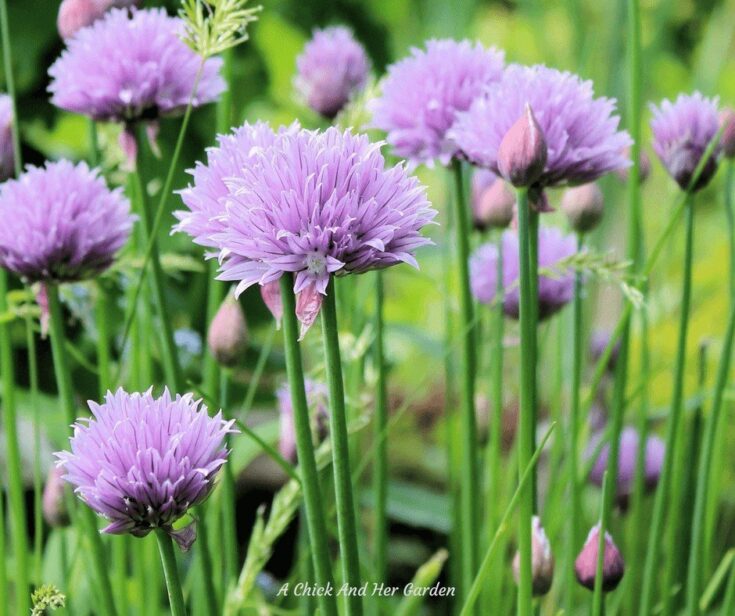 Chives
Here we go with the spike again! But this time it's even better!
If you let chives go to seed they bloom into pretty purple flower clusters at the tip!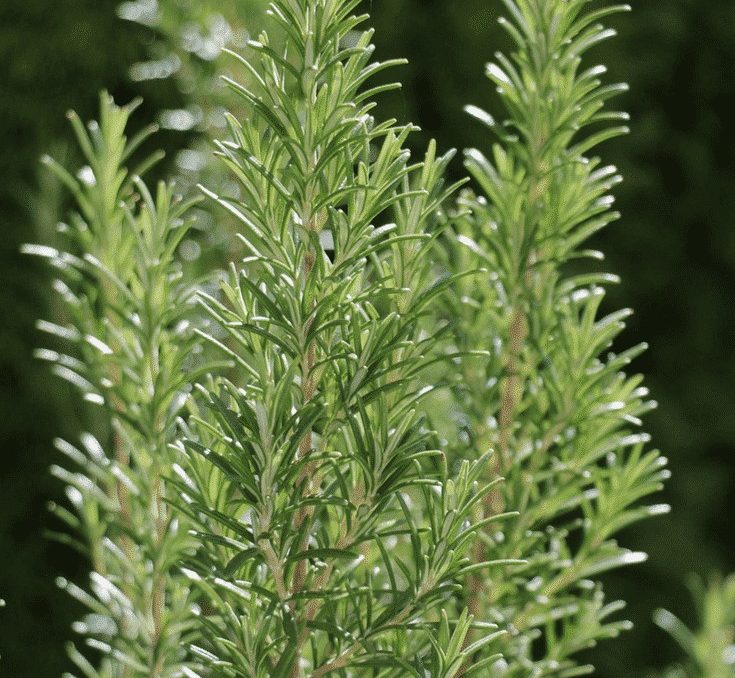 Rosemary
Rosemary is another one that's great as the center of your planter! We have a variety now called "Barbecue," and if you let it grow tall and get woody, you should be able to use it like a skewer for kabobs!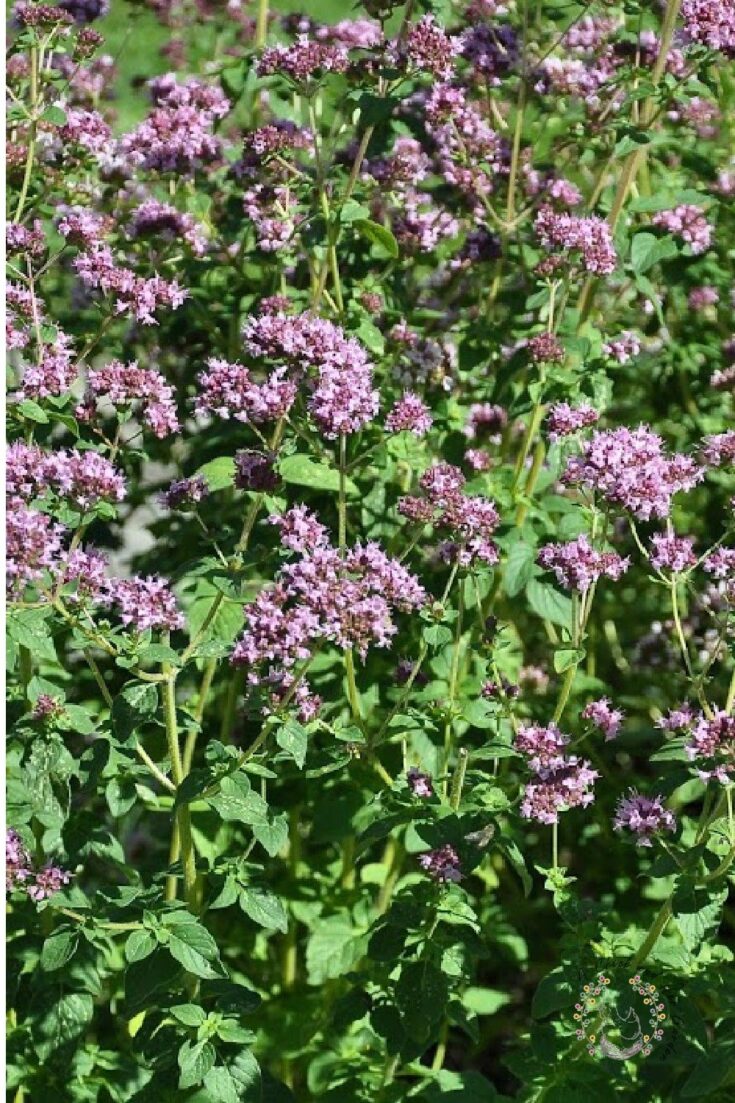 Oregano
If you're looking for a "filler", or maybe even a "spiller" when you're planning how to create an edible combination planter, Oregano is a great fit!
Oregano is a perennial herb that we have everywhere on our homestead! We just keep dividing and popping it into new spots!
When left to go, it blooms tiny purple/pink flowers. You can learn more about Oregano in my post, How to Grow, Use and Dry Oregano.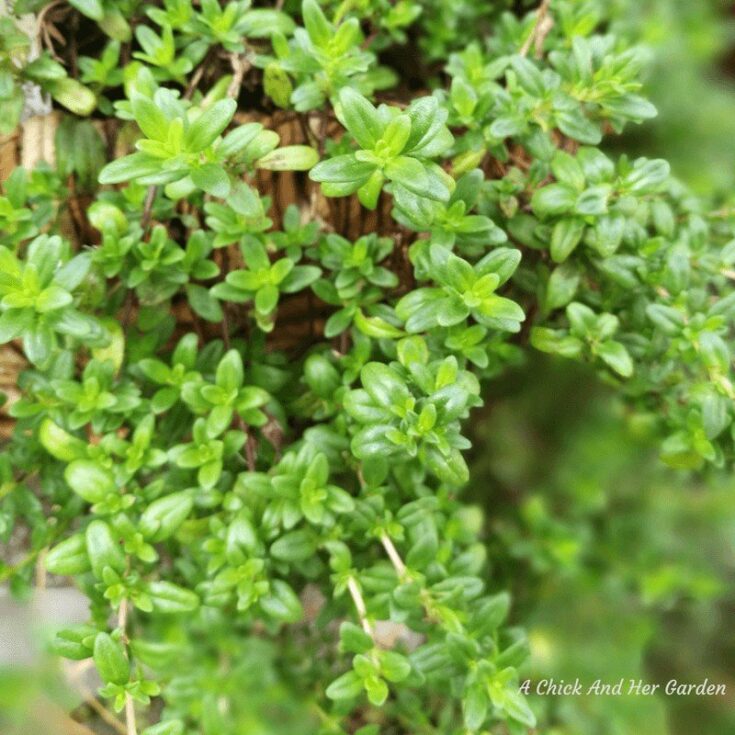 Thyme
This is another herb we use a lot around here! Especially in my recipe for The Perfect Roast Chicken.
Thyme grows tall and can get bushy with tiny white flowers. Perfect for the center of an edible combination planter!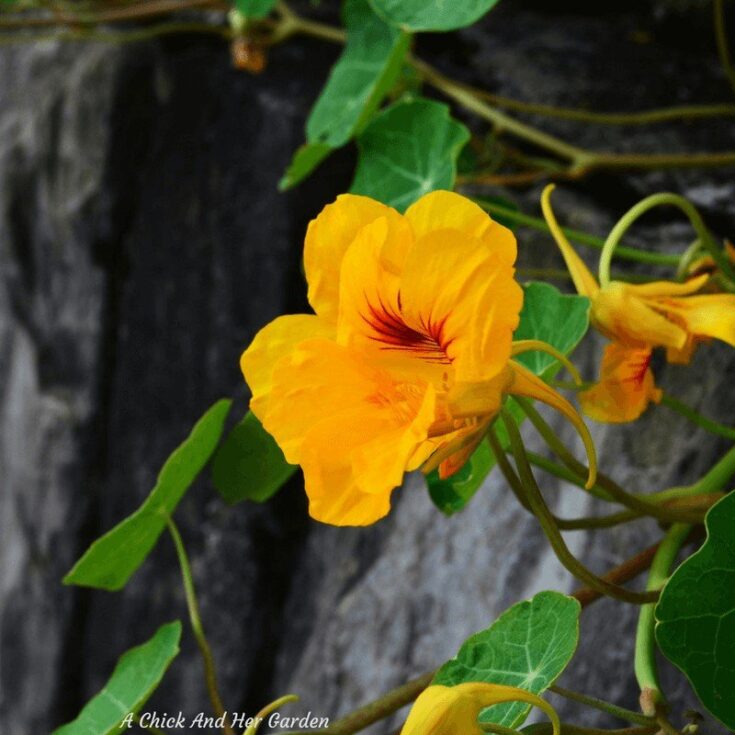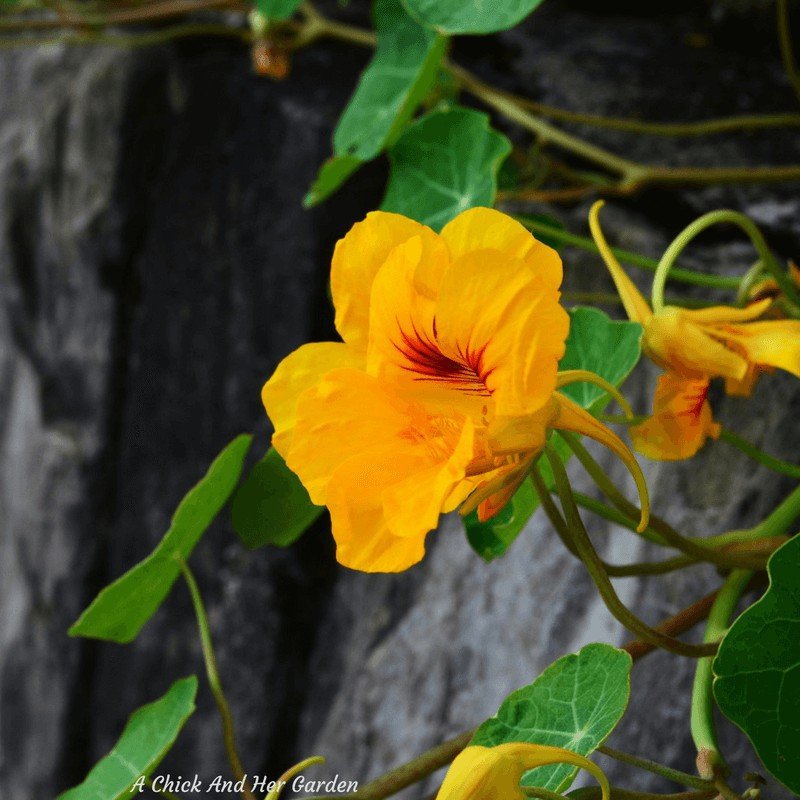 Nasturtium
You didn't think I'd leave flowers out did you??
Nasturtium is one of my favorite annuals! It's beautiful and edible! Who wouldn't love it??
It has a peppery taste that goes great in salads (but there are so many more ways to eat it!)
It's great as a filler for your planter and you can read more about why I love it in my post 23 Reasons Why You Need Nasturtium in Your Garden!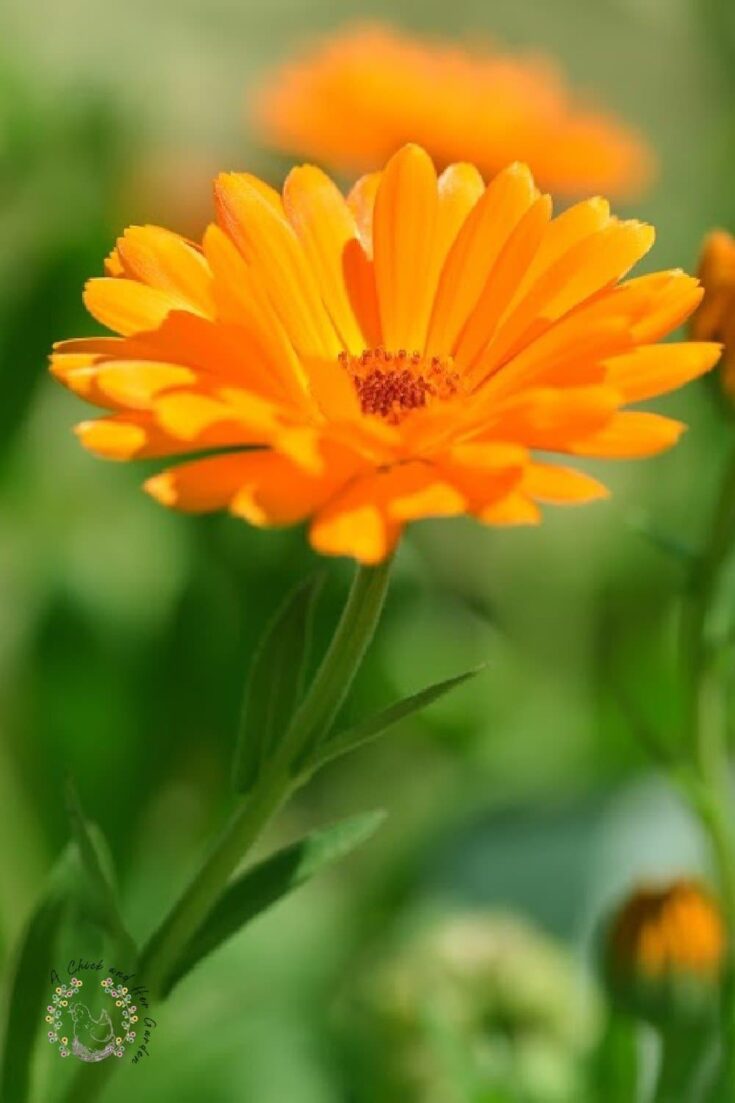 Marigold/Calendula
Yep. Marigold is actually an edible flower. They are peppery, tangy and spicy. Even better… They help keep pests away from your other plants!
Want to save your own marigold seeds?? It's super easy and you can learn about it in my post Save Your Own Marigold Seeds!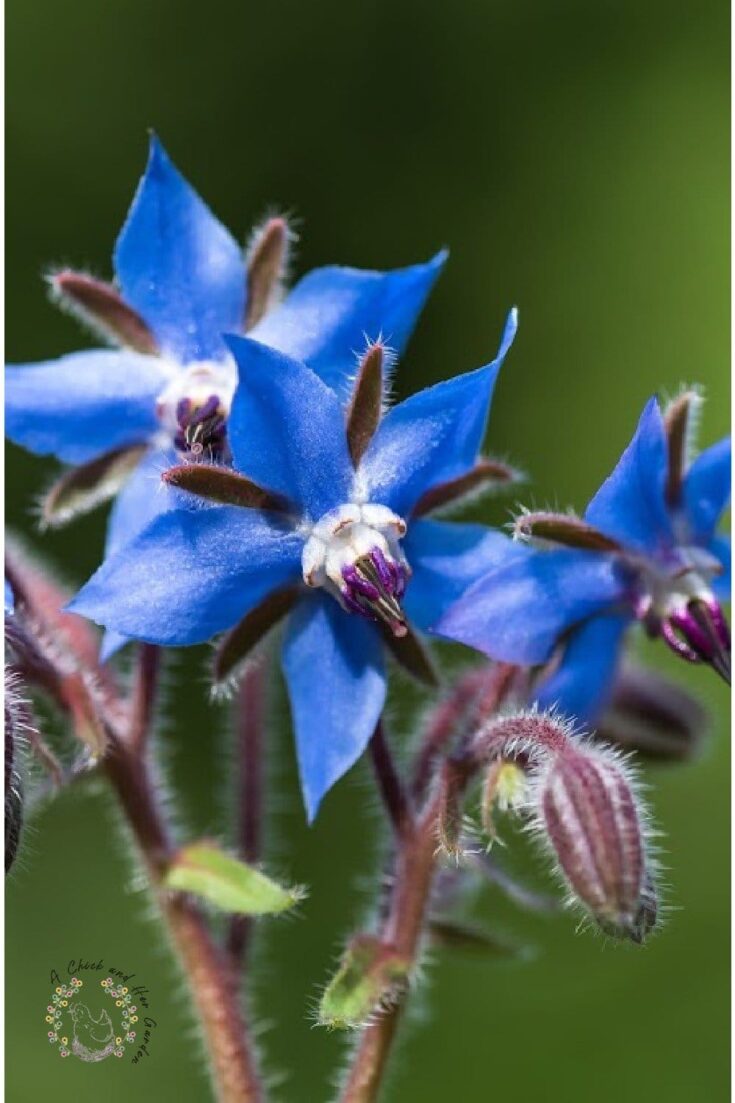 Borage
Borage is great for a filler! It has dainty blue flowers that have a cucumber taste!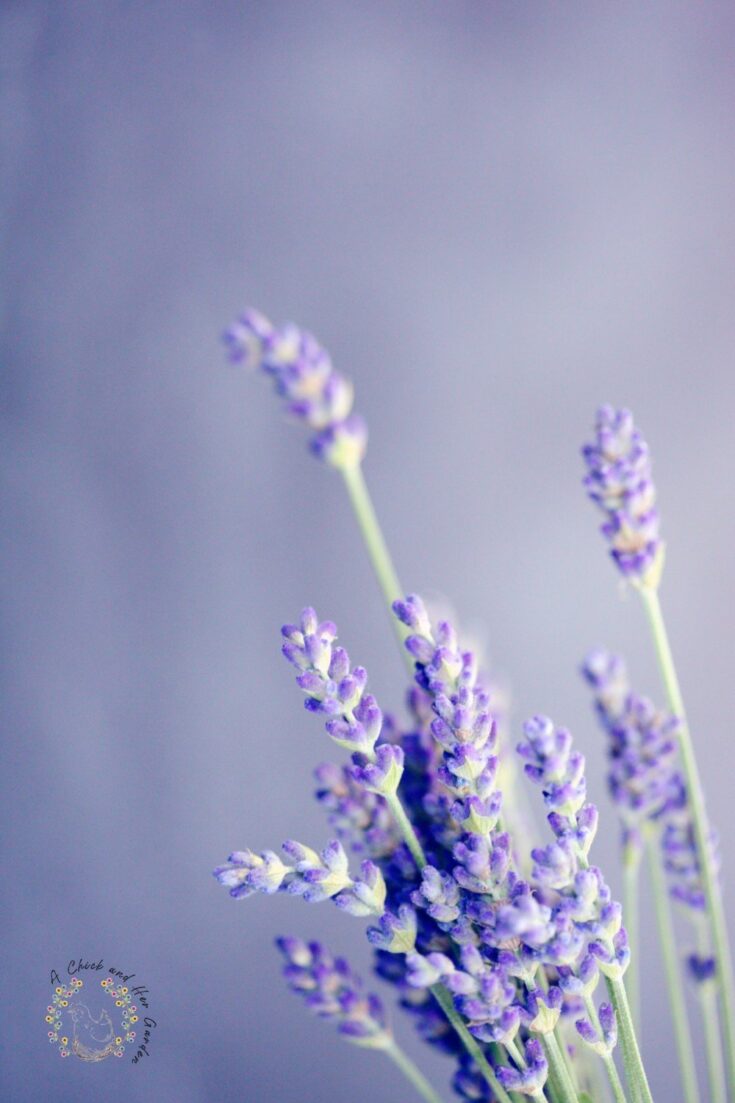 Lavender
Lavender can be adding sparingly to food and tea's. Or just for the aroma and appearance!
It has long spikes of fragrant, purple flowers that would be beautiful at the center of any combination planter!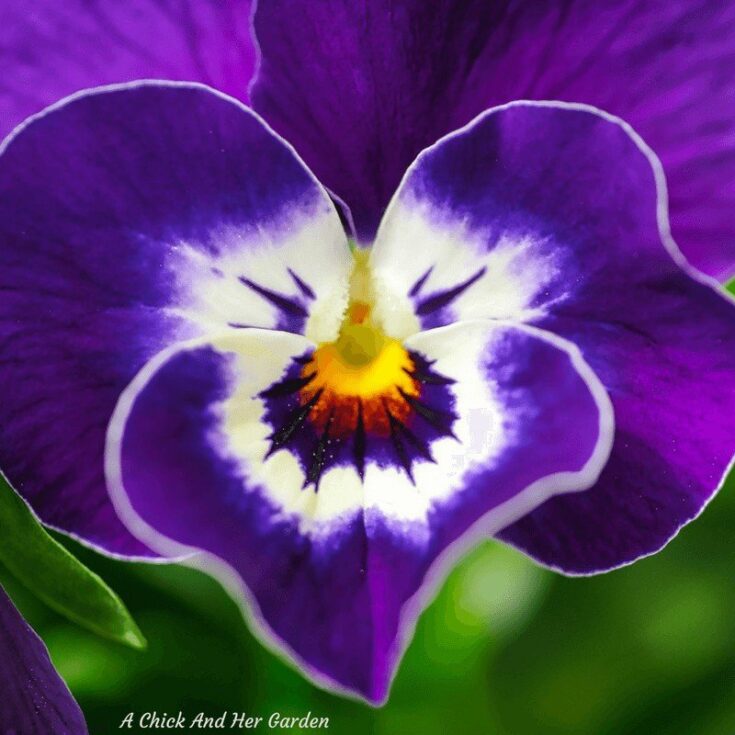 Pansies
Let's face it. They're just adorable! And they're also edible! Use them as a filler in your edible combination planter!
So what are some ways to arrange your container gardens?
For the veggie lover…
As your "thriller" you could choose between a tomato or pepper plant.
Fill in around it with a mix of basil and/or another herb like oregano, as well as some nasturtium or marigold!
Strawberry lovers…
In the center of your pot, plant some spinach.
Around the spinach alternate strawberry plants and a flower.
If you're looking for more red/orange try nasturtium.
If you're looking for a purple/blue you could use borage or pansies!
Potted Herb Garden…
For an herb garden you could use a Strawberry Jar and add some taller herbs in the top.
Like Rosemary, Chives, Parsley, and Cilantro.
Fill in the holes around the sides with Oregano, Basil, Thyme, and maybe Nasturtium flowers!
Or you could use a larger planter, like the half whiskey barrel planter, for your combination planter and place your taller herbs in the middle and alternate herbs and flowers around the outside!
Mint would be great for your "spiller!"
Are there any edible plants I missed that you would add to a combination planter?? Tell me in the comments!