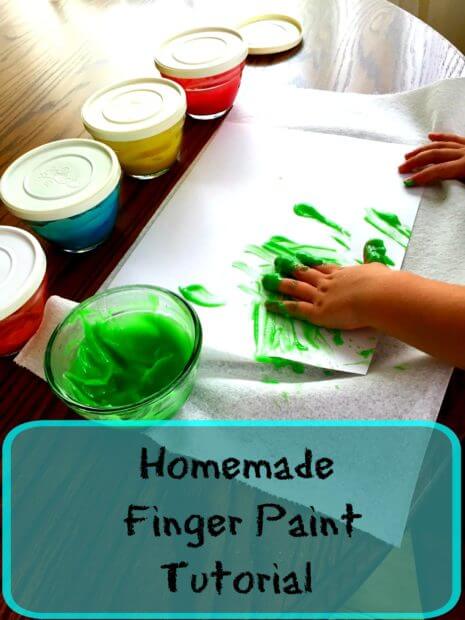 This page contains affiliate links. Purchasing from these helps to support our site, giving us a small commission without increasing the rate you pay. Thank you for your support of A Chick And Her Garden! ~ Staci
Homemade Finger Paint Tutorial
I found this recipe for Homemade Finger Paint at Tinkerlab and I am beyond grateful for it! Today was one of those days where, as far as anything beyond the normal routine, I had nothing planned and was just going to wing it! It's kind of a gamble doing that, because sometimes these risks can turn into a great big flop! Fortunately for me though, this was not one of those days!
I was actually pretty shocked at how few ingredients were needed, how small the amounts were, and it still yielded enough for 5 colors. Aside from that, I'm pretty frugal and I hate buying something if I can make it on my own. This whole process took roughly 10 minutes and it was a huge hit!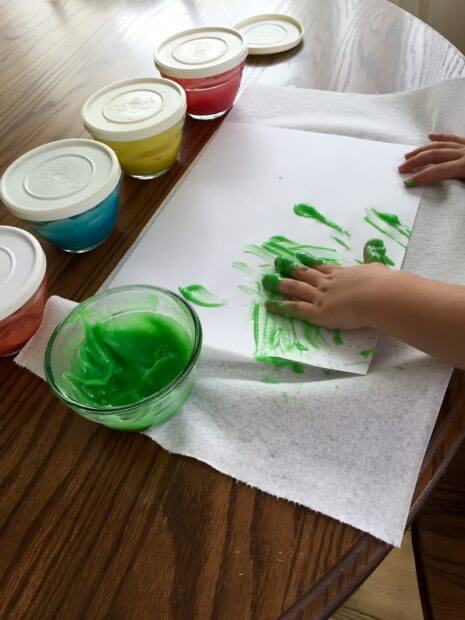 Ingredients
1/2 cup flour
1 cup water, with more to add gradually later
pinch of salt
Process
Combine flour, water and salt into a small non-stick sauce pan and stir until the mixture thickens and starts to pull away from the sides. It will start to look like paste and too thick. (Sorry but I didn't get an image of that.)
Remove the pan from the heat and gradually add more water until you get the consistency shown below.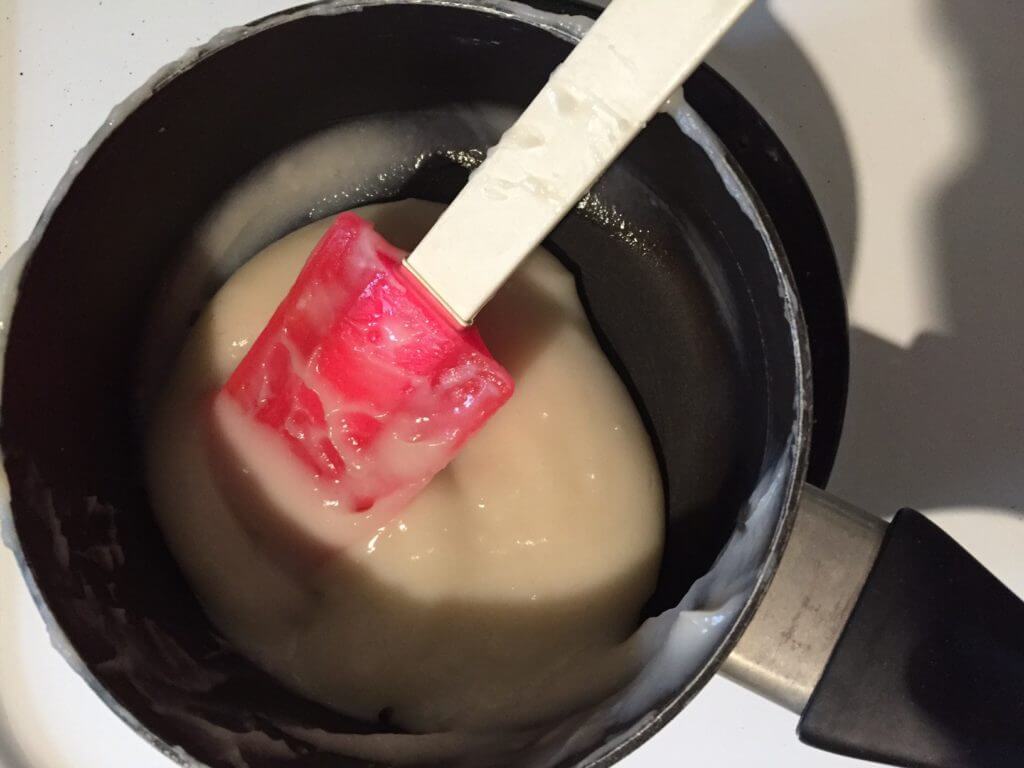 Divide the mixture into cups that have lids. One cup prep bowls worked for me. Then add your gel food coloring to get your desired color and stir in. That's it!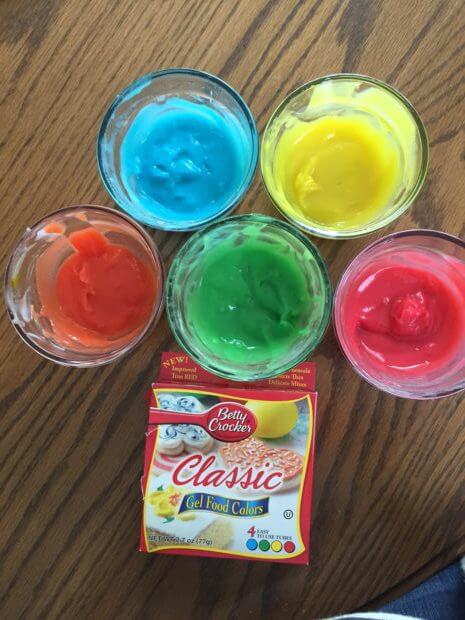 This paint goes a long way, so if you have left overs, just store it in the fridge with the lid on and you'll have it for more fun another day!