Cloth Diaper Myths Debunked
As soon as Nick and I started our journey with IVF, I had already made up my mind to use cloth diapers with our future little one.
We had been through so much, trying to bring her home, and I wanted to make sure that I kept things as natural as I could.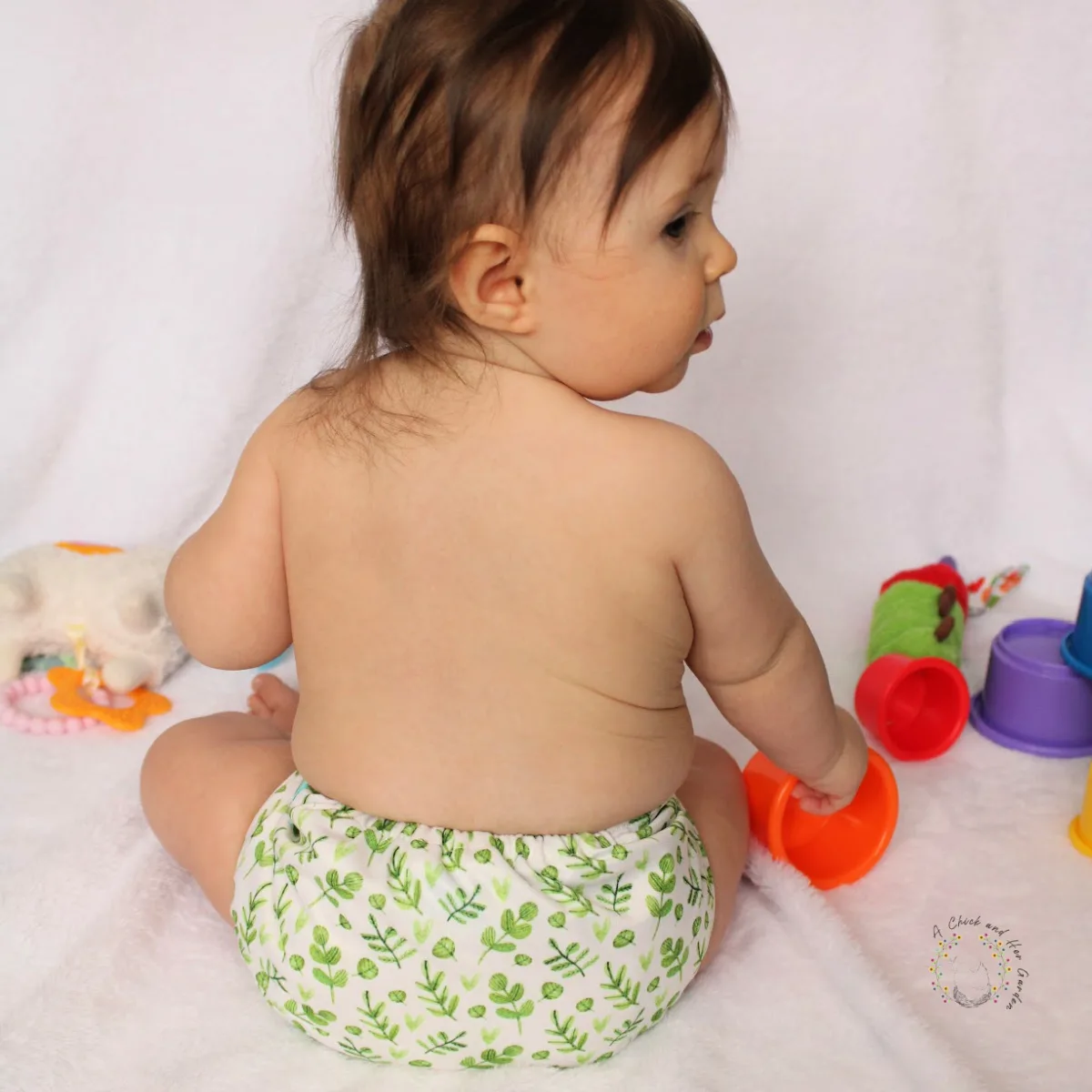 I spent so much time researching how to use cloth diapers and the best style and brand to use.
This page may contain affiliate links. I may earn a small commission when you make a purchase, but it does not effect your cost. Thank you so much for your support of A Chick And Her Garden! ~ Staci
And let me tell you, there are a lot of myths out there!
Not to mention all of the people who DON'T cloth diaper telling us how crazy we are!
Ultimately we decided to go with Alvababy and we couldn't be happier!
There is a stigma about cloth diapers, and I think it sets you up to believe that there will be more work than there actually is.
Share the love! Pin me for others!
Don't Waste Your Money on the Newborn Size
Almost everywhere I looked, I was being told not to waste your money on the newborn size of cloth diapers.
"They'll grow out of them too quickly to make it worth the money. Just start with disposible and transition to cloth when they're bigger."
Well let me tell you, I spent around $100 on newborn diapers from Alvababy (some were gifted to me from my registry) and sweet Charlotte is 8 weeks old and still rocking them!
Let's say you only need a case of 96 a week at $25 a case. At 8 weeks old I would have spent $200.
I just saved myself $100, minimum.
Not to mention how much I would save for the next couple of weeks and if we are blessed with another little one!
Cloth Diapers Aren't Worth the Work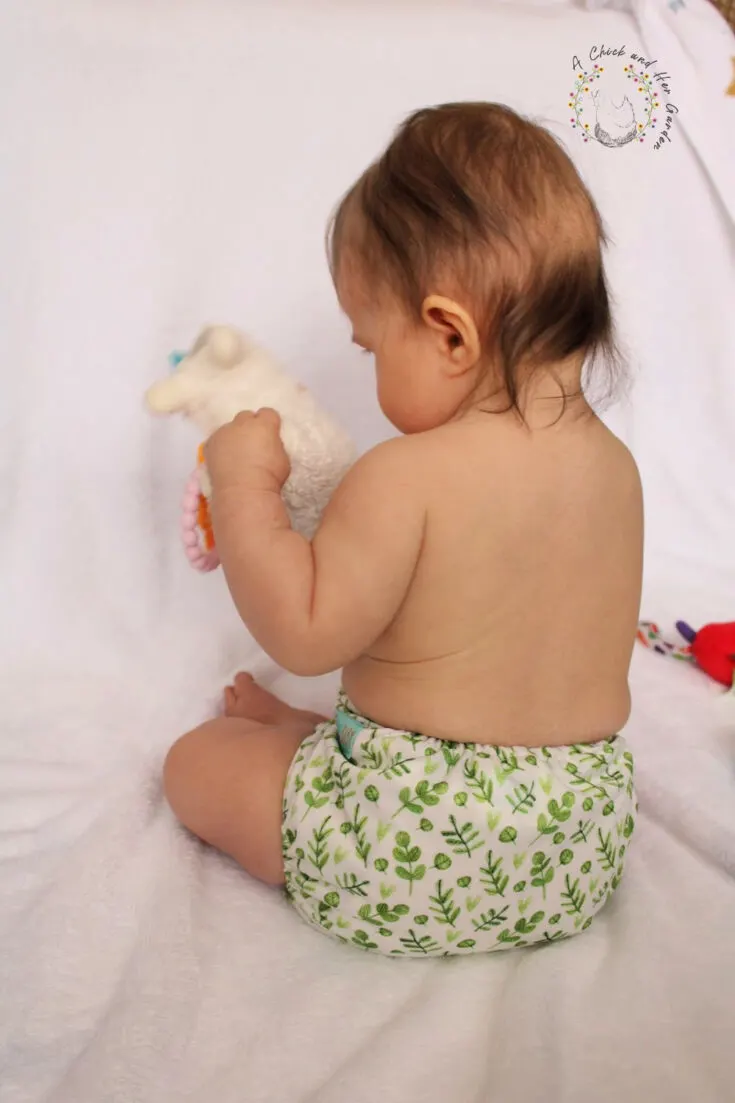 Cloth diapering has changed so much for the better over the years.
What used to be a huge process of soaking and washing and all sorts of moving parts, is now just a matter of throwing them in the washer, hanging to dry, and if you use Alvababy pocket diapers like us, stuffing them with inserts.
It's all a matter of your system.
We found these awesome bamboo liners that we stick in the diaper.
When we change Charlotte, we just gather up the liner and wipes and toss them, put the diaper and inserts into a wet bag, and when the bag is full, turn it out into the washer.
As far as stuffing them with inserts, I kind of find folding laundry cathardic.
Is that weird??
In the evening, on a day that I washed diapers, I sit and watch some TV with Nick and stuff and fold the cloth diapers. It takes less time than going to the store and buying them!
Related Posts:
They Are Gross
Well, yeah they are. But so are disposables.
Diapers in general are gross. You're never going to escape that.
But, are they more gross than a disposable? Not at all.
Once they're in the wet bag, you can't smell them. So to me, a cloth diaper sitting in a wet bag, is no different than a disposable diaper sitting in your Diaper Genie.
You Will Have More Leaks and Blowouts with Cloth Diapers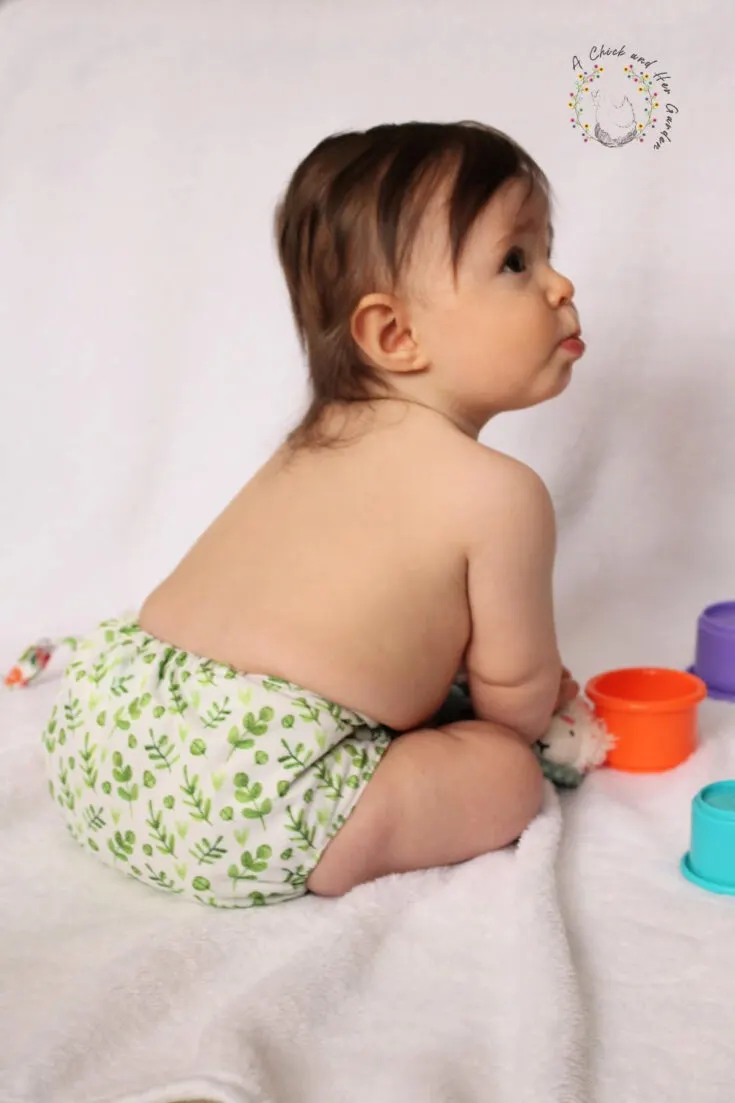 I made a deal with Nick when we decided to cloth diaper, that when we're out of the house we can use Eco-friendly, hypoallergenic diapers like Honest Company.
He wasn't a fan of carrying around an extra wet bag to keep track of.
So, we've had plenty of experience with both.
The odds of you having a blowout or leak is just as likely with a disposable as it is with a cloth diaper. It happens. You can't prevent ever having them. Sorry.
Cloth Diapers are Too Bulky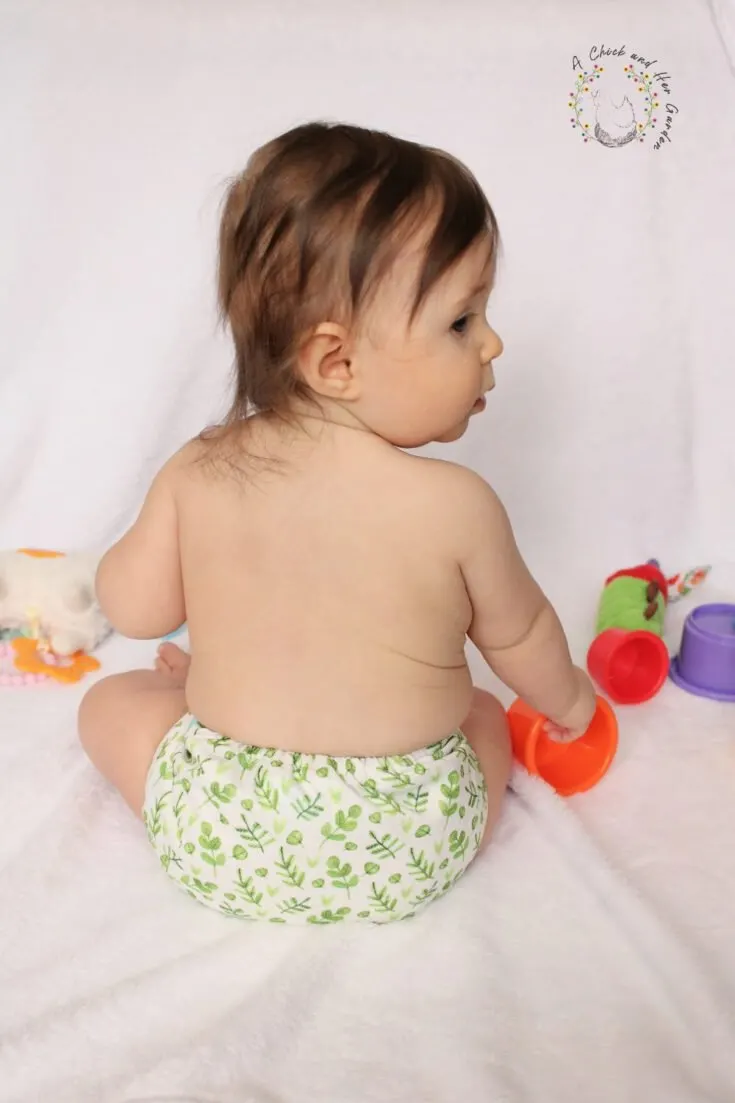 One thing I kept hearing everytime I brought up cloth diapers was that my baby would have to wear a size up in her clothes to accomodate for the bulk.
Charlotte was in newborn size clothing from birth to 5 weeks.
I was so sad when I had to pack up the newborn clothes and tried to squeeze her in with disposable diapers but it wasn't happening.
And honestly, when our friends and family hold her they don't even notice that she's in cloth versus disposable without us telling them.
Cloth Diaper Conclusion
Trying something different, and what has now become unconventional, can be a scary thing.
Cloth diapering is by no means the norm today and it's easy to feel like you don't have support if you decide to opt out of disposables.
There's no right or wrong in what you choose.
It's what is right for you and your baby. There's no need to be afraid of cloth diapering.
Tailor your system to what works for you and I'm sure, once you get started you won't think twice about it!
What are some misconceptions that you've heard about cloth diapers? Tell us in the comments!