How The Right Type Of Feed Can Lower Your Expenses
Feeding my chickens will be an ever evolving practice.
A balance between keeping them happy and healthy, keeping it cost effective, and providing my family with the healthiest eggs that I possibly can.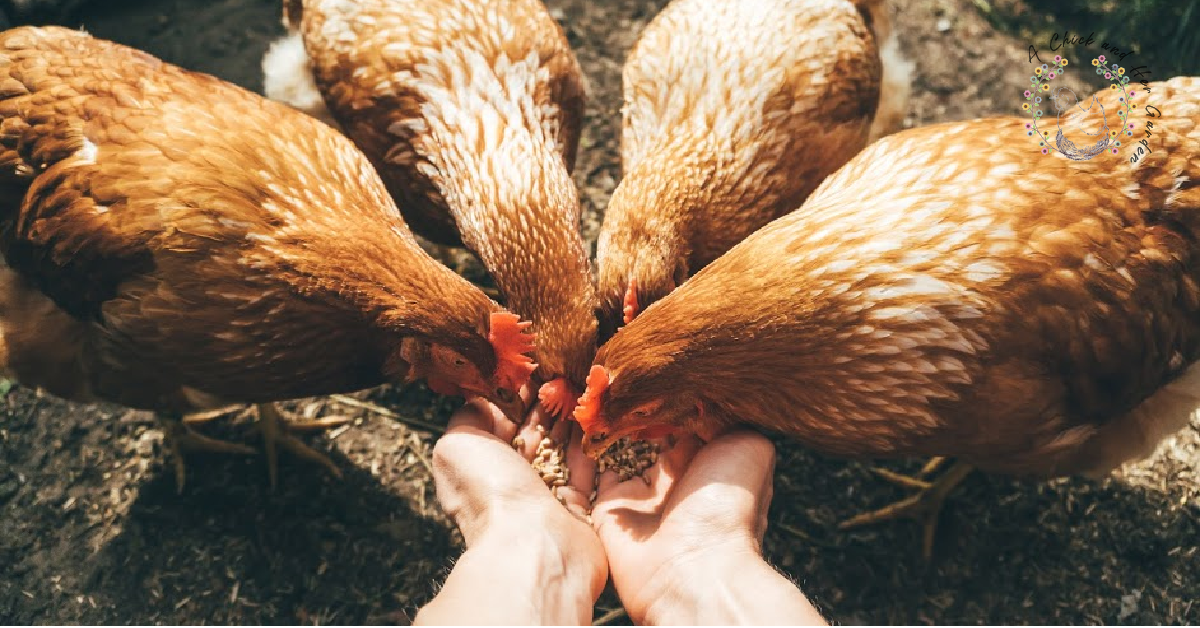 I have yet to venture into making my own feed blend, but that is the ultimate goal.
For now the ladies, and gentlemen, are happy with a balance of non-medicated feed and foraging on our 3 acre property.
Pin Me For Later!!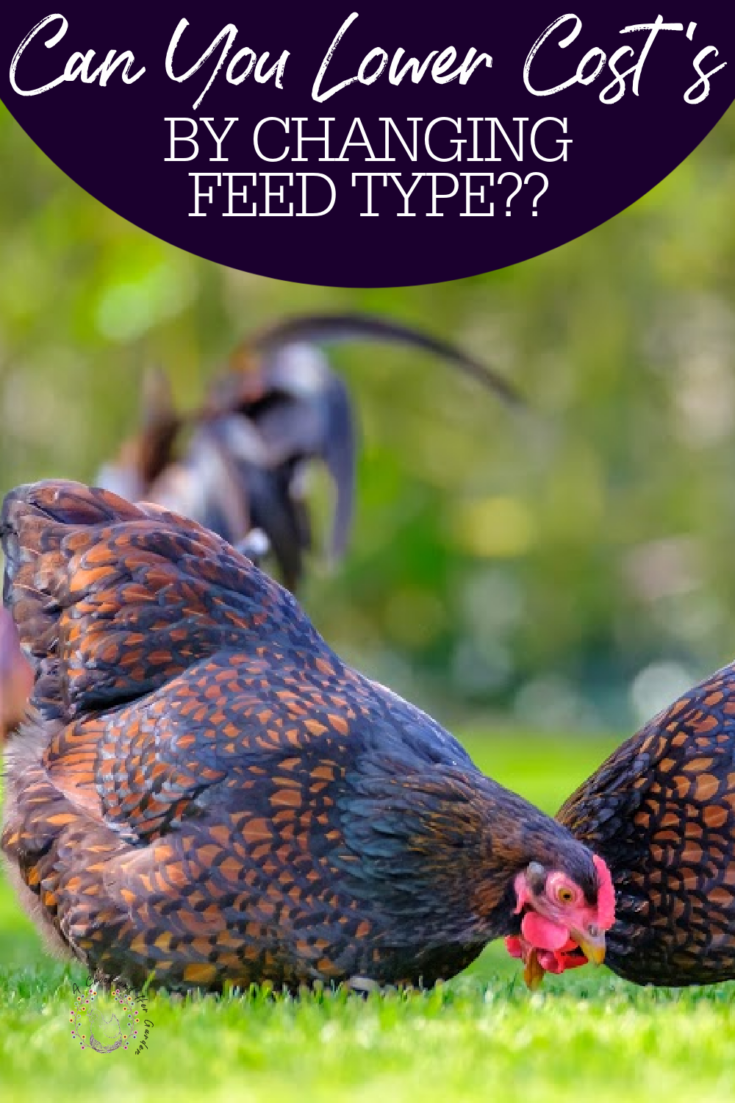 A few years ago, after I purchased my first 15 chicks, we were ready to switch from chick starter to layer feed.
I made the very unfortunate mistake of taking the advice of the woman at the feed mill counter.
I can still hear in my head what she said to me, "Do you want crumbles or pellets? Eh, let's keep you with crumbles. Chickens are picky."
For the next year I put up with my chickens throwing their food all over the floor and refusing to eat it once it landed.
Nick's thought is that they can't see it as well and leave it because it blends in with the bedding. This might be true.
One fateful day, and at a new feed mill, they were out of crumbles and I had to get pellets.
Oh thank goodness! I didn't notice that my chickens were turning their beaks up at the pellets.
What I did notice was that they were cleaning their metaphorical plate!
There was no waste on the floor of the coop and my feed was lasting double the length of time as with the crumbles.
Now when the mill says to me, "We are out of pellets," my heart sinks just a little and know that I will be back soon, to feed my wasteful girls.
Looking for more ways to cut costs while raising chickens? Check out 10 Tips For Cutting Chicken Costs!
You can also check out some ways to make money in my post How to Make Money on the Homestead!
Looking to raise dual purpose chickens like us? Grab a copy of Dual Purpose Chickens: Raise 'Em Like Your Grandma Did for tips from brooder box to butchering!
This post is featured in the Homesteader Hop and Our Simple Homestead Hop!