Fermented Chicken Feed
Have you ever seen a stampede?
What about a chicken stampede?!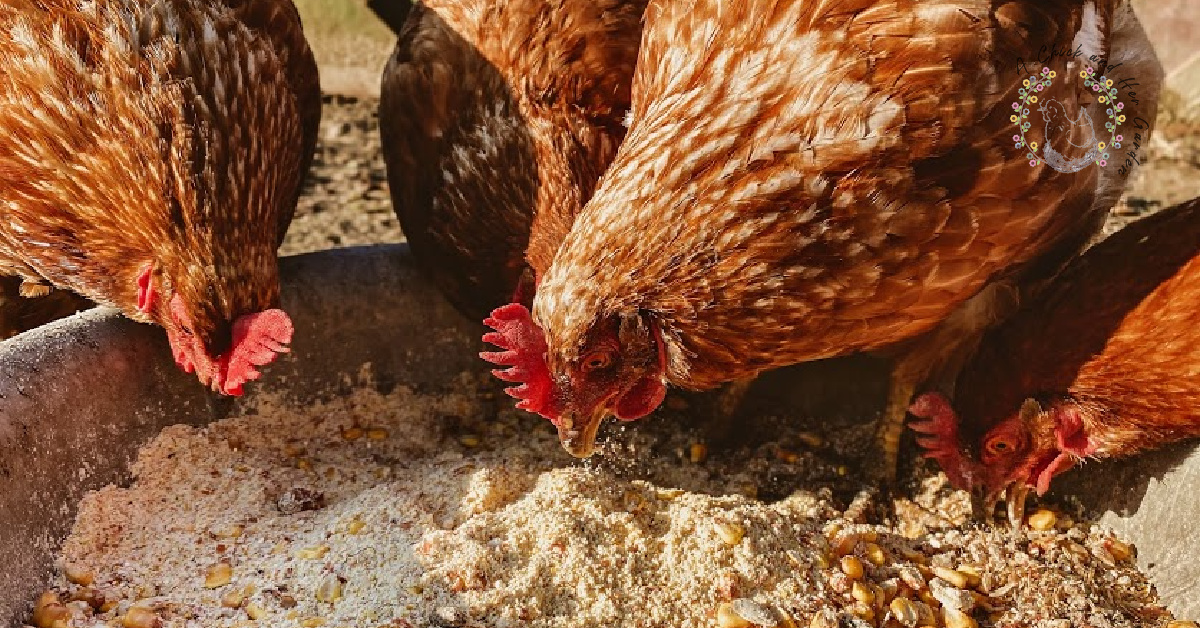 If you decide to give fermented feed a try, I bet you'll get to experience one first hand! Your chickens will be addicted!
Providing a healthy diet for chickens doesn't have to be expensive, and in fact can actually save you money!
Fermenting chicken feed goes beyond just saving money when feeding your feathered friends in the backyard.
The reason that you are saving money is the fact that, one, they are not wasting a morsel and two, fermented feed makes nutrients more readily available to be absorbed than dry feed.
This causes them to eat less because they are fulfilling their needs sooner.
Pin Me For Later!!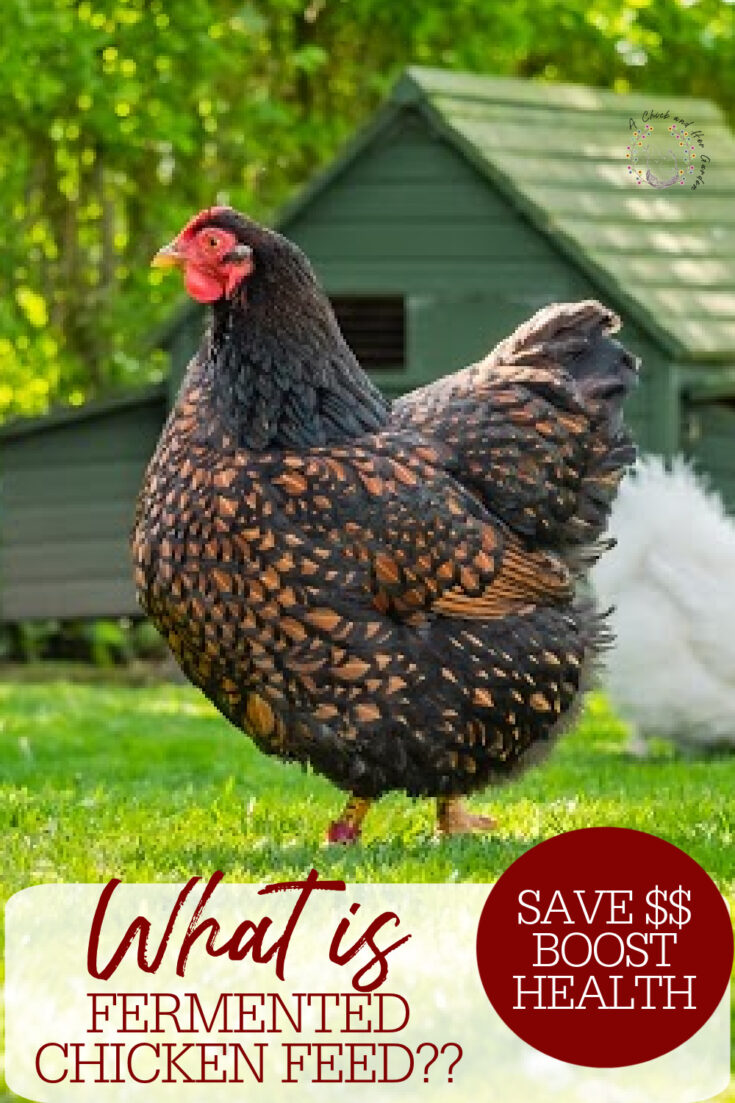 A few other benefits (BONUS!) of providing a healthy diet for chickens with fermented feed are:
it is easier to digest
it gives them probiotics which helps with good digestive health
chicken poo becomes more solid with less smell (DOUBLE BONUS!)
and your ladies will give you larger egg yolks with harder shells.
So, now we have covered all of the reasons that should make you decided that not fermenting is not an option. Let's talk about how to do it!
Related Posts:
Dual Purpose Chickens: Raise 'Em Like Your Grandma Did ~ An eBook
10 Tips For Cutting Chicken Costs
Harvesting Sunflower Seeds For Chickens
23 Reasons Why You Need Nasturtium In Your Garden
What you'll need to make fermented feed…
1 gallon glass jar (mine was a pickle jar that someone gave me for free)
Dry feed
Water
That's it!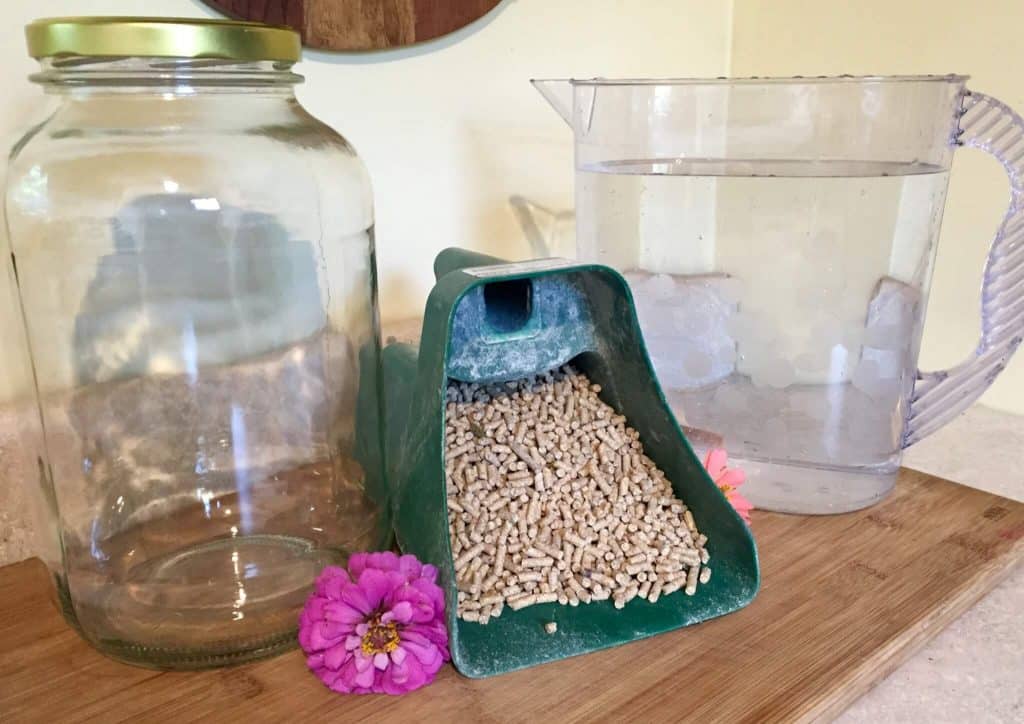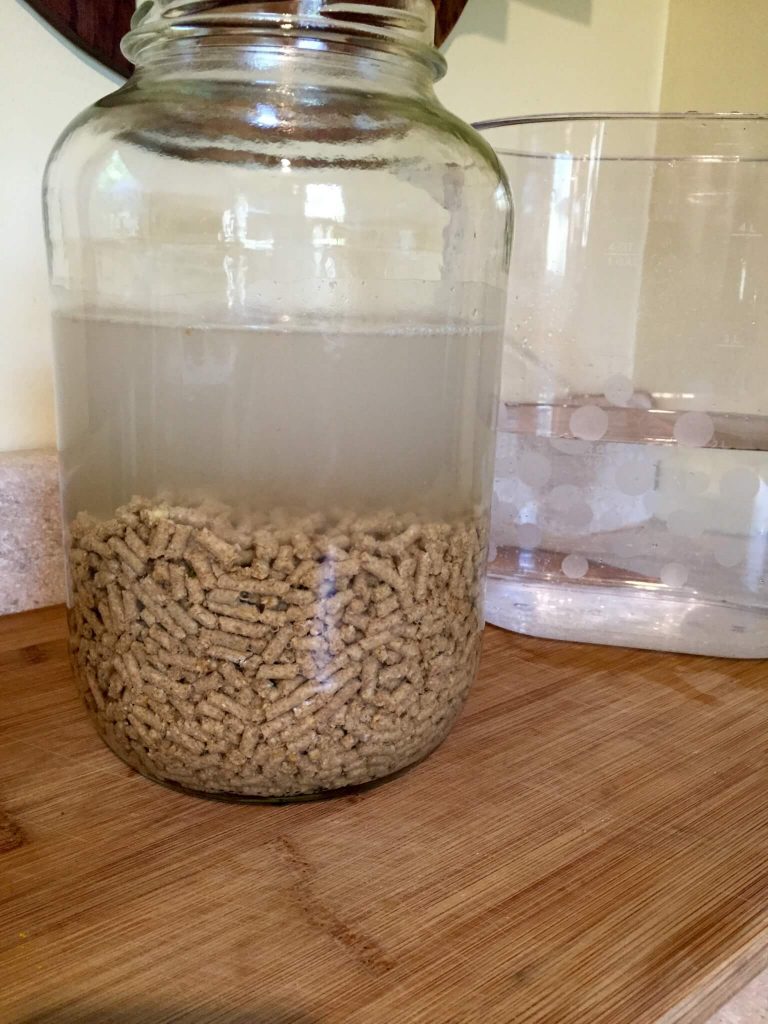 Fill your jar about a 1/3 of the way with dry feed and then cover with water leaving another 1/3 of head space.
Place the lid loosely on the jar and store it out of direct sunlight at room temperature.
Let sit for 3-4 days, checking that the feed is under the water and giving it a stir.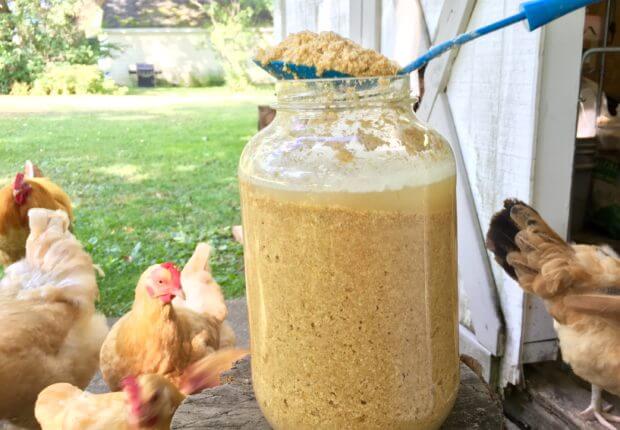 Your fermented feed is ready when you see bubbles on the top and it gives off a sweet smell.
Use a slotted spoon to serve and watch your ladies come running!
*To continue the process, add more dry feed and a bit of water as needed.
Want more cost saving tips? Check out 10 Tips For Cutting Chicken Costs!
Looking to make money on the homestead? Check out my post How to Make Money on the Homestead!
This post is shared on Modern Homesteading Blog Hop and the Homestead Blog Hop.