Why You Need Nasturtium In Your Garden
Nasturtium has become one of my all time favorite annuals!
With everything else that I start from seed each year, the ease of this flower is what won me over first. Not to mention how easy it is to save seeds.
But, there are so many other benefits that it kind of boggles the mind!
This page may contain affiliate links. I may earn a small commission when you make a purchase, but it does not effect your cost. Thank you so much for your support of A Chick And Her Garden! ~ Staci
Before I move on to all the other amazing reasons why you need Nasturtium in your garden, let's talk about the two I just mentioned!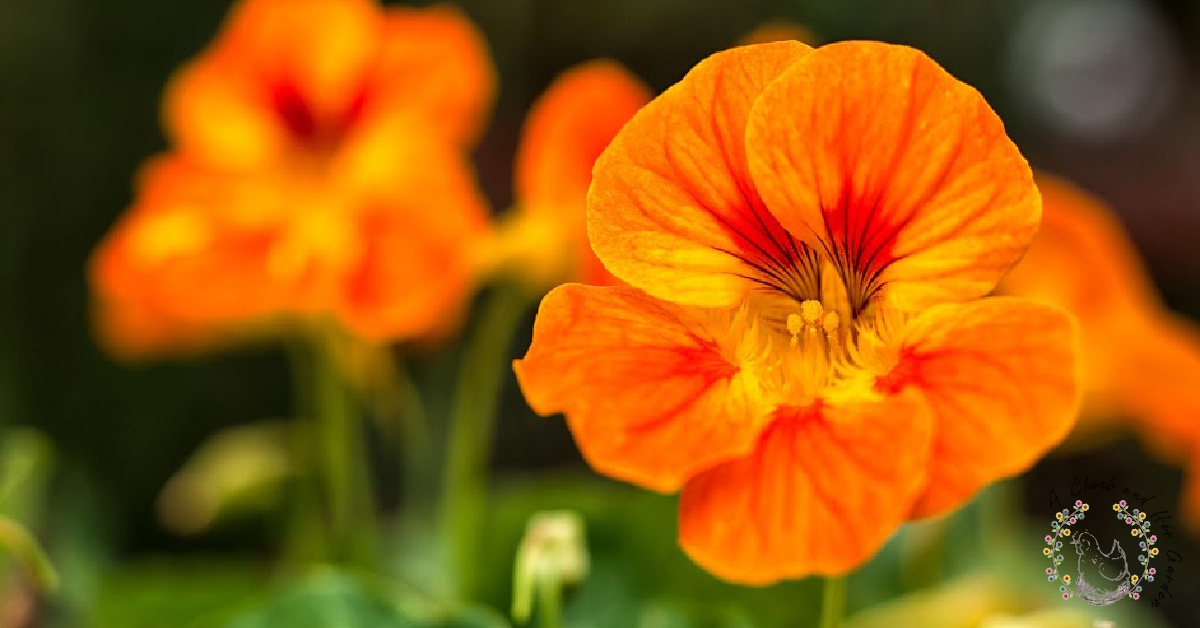 First, how easy it is to grow!
Is your soil kind of crappy? Perfect! They do well in poor soil and actually bloom less in fertile soil.
Live in a drier climate or have water restrictions? No problem! They do not like to be over watered.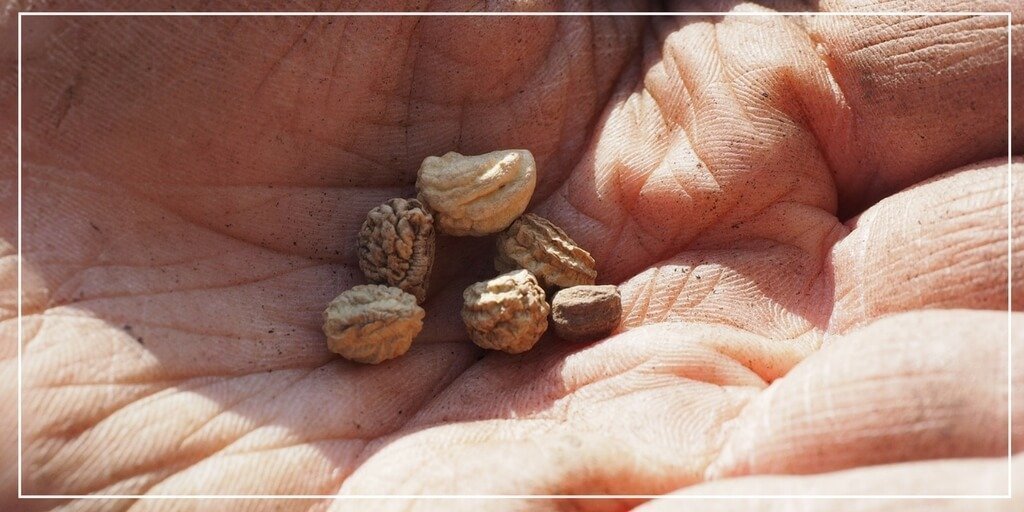 As far as collecting seeds, it's hard not to! They are large and prominent, producing on the backside of the flower. They will eventually fall and either self seed after over wintering, or can be collected and dried to save or share!
Share the love! Pin Me For Later!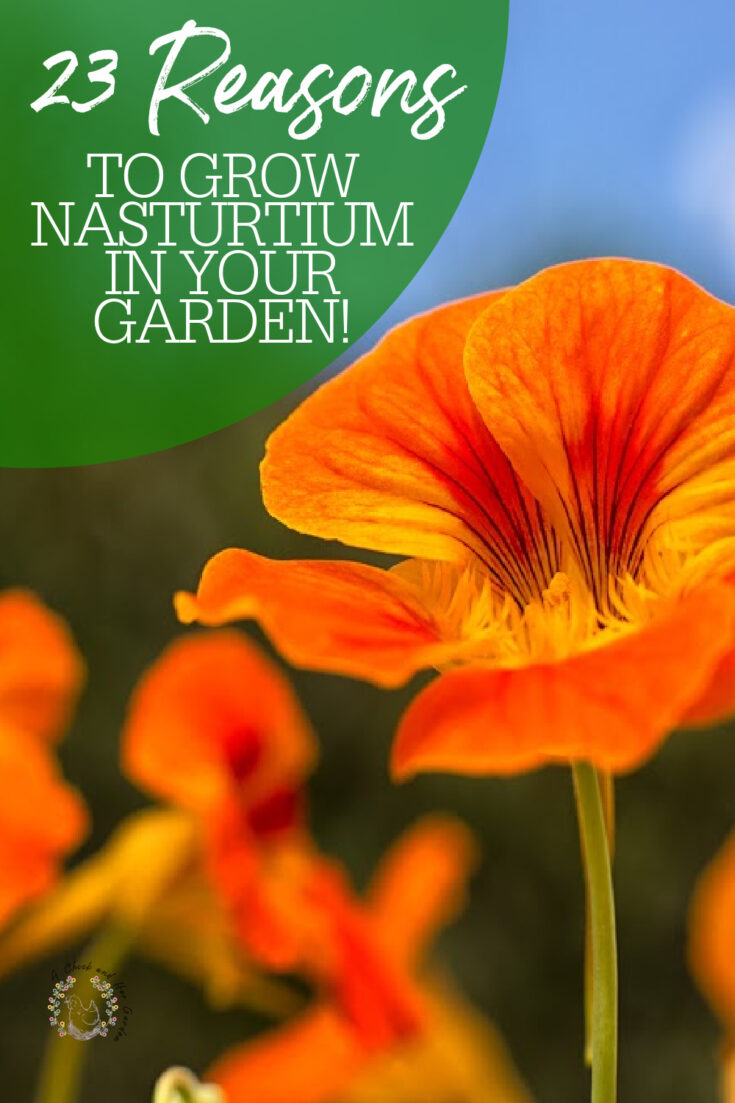 So How Can They Help You In The Garden?
There are 4 really important reasons why you need Nasturtium in your garden!
For starters they attract aphids! Yes, yes it sounds like something we might not want, but we want them to draw aphids away from our plants like tomato, pepper, bean, strawberry, cabbage and lettuce, from these bugs that will destroy them.
They will repel squash beetles. And let me tell you from personal experience, a squash beetle infestation is a nightmare! Last year was bad for us and I was trying every natural way I could to get rid of them. The only help I had was when I moved potted nasturtiums into the garden.
As for potted Nasturtium, you could also include them in an edible combination planter!
Related Posts:
They will divert cabbage moths. Cabbage moths like to lay their eggs in your plants from the cabbage family and those little suckers will ruin your crop. But the moths will also choose to lay their eggs under nasturtium leaves instead of cabbage leaves!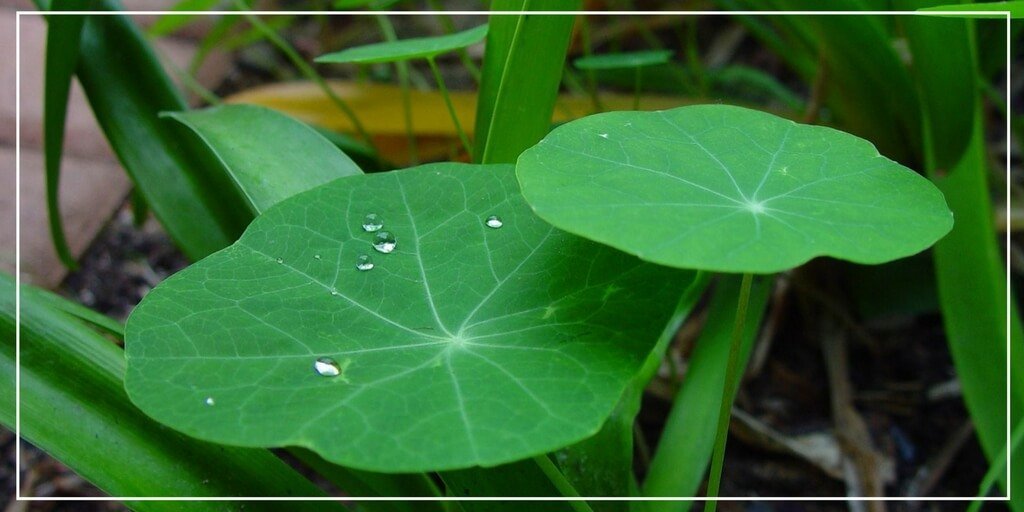 Nasturtiums also diverts slugs! Oh thank the Lord! I've tried cups of beer, then it rains. I don't like wasting beer. And let's face it, even their name makes my skin crawl!
---
Your Chickens Are Another Reason Why You Need Nasturtium In Your Garden!
OK, well maybe not quite in the garden. We try and keep the chickens away as much as possible. (They're greedy)
But, you can start by beautifying your coop with some of their very own edible landscaping! Maybe window boxes or a climbing variety?
They will absolutely love this snack!
Nasturtium is full of Vitamin C.
It also has antibacterial properties!
---
For The Humans!!
This was the overwhelming winner of reasons why I love this edible plant! There are so many uses for us!
The leaves of Nasturtium have a peppery taste.
They can be used in place of garlic or green onions.
Add them to salads of all kinds, greens, potato, or pasta, as well as stir fry and seafood dishes!
They, again, are high in Vitamin C and anti-bacterial, but are also anti-tumor!
You can also steep the leaves in hot water to make a tea for preventing the cold and flu.
Steeping the leaves will also make a great natural disinfectant wash.
The flowers of the Nasturtium plant can be stuffed with soft cheeses like goat or brie.
They can be chopped up with lemon zest and mixed into a butter.
Or used in place of mustard on sandwiches.
The buds, are very similar to capers when pickled.
Can be chopped into salads for a bit of color.
And aside from the seeds be easy to save, they are great to eat as well!
Dry them out and throw them into a pepper grinder.
Or they can also be pickled and used in place of capers!
So really? What reason do you have not to grow Nasturtium?! They are a wonder plant!
For more edible and medicinal plants, check out my post on What to Plant in Your Healing Garden!
Are you a homesteader? Curious about how we do it on one income? Check out How to Make Money on the Homestead!
What is your favorite annual? Share with me in the comments so I can give it a try!
I had some help from these sites in my quest to find more reasons to love Nasturtium!
and
This post was shared on some of my favorite blog hops!