WHAT TO PLANT IN A HEALING GARDEN
After reading Jan Berry's Natural Soap Making eBook Series I've become a bit of a soap making addict!
I love using natural ingredients and right from the start I've been planning what to plant in a healing garden!
Because, really, if I can grow it rather than buy it, even better!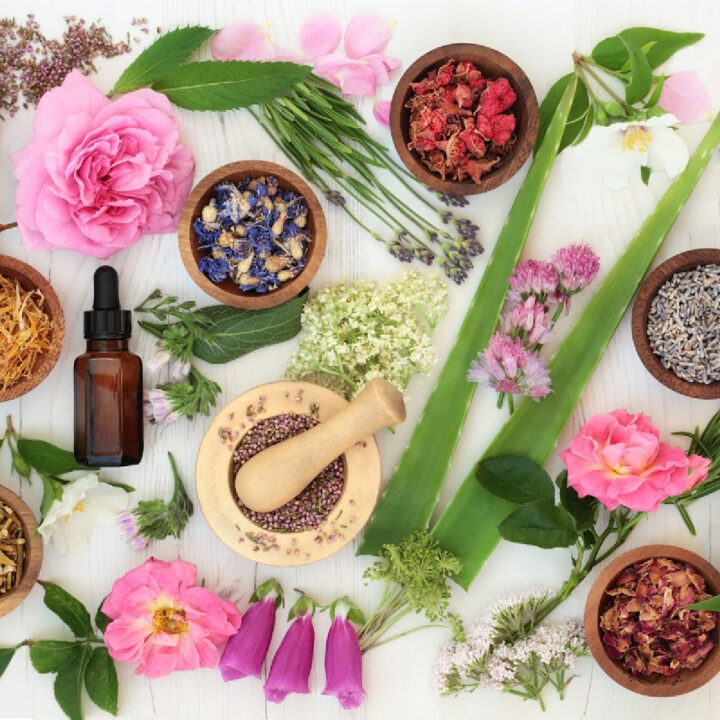 This page may contain affiliate links. I may earn a small commission when you make a purchase, but it does not effect your cost. Thank you so much for your support of A Chick And Her Garden! ~ Staci
When planning what to plant in a healing garden, the great thing is, it's not only about what can go into soaps and salves.
The plants you choose can be used for cooking as well as teas and tinctures for their healing properties as well.
Not to mention aromatherapy!
Another great thing about choosing to design a healing garden is that you don't have to make them rows after rows like a vegetable garden typically is.
You can get creative and work them right into your landscaping.
Nick and I have this vision of a backyard oasis and fortunately for me, he trusts me enough to work fun gardens like this right into our landscape plans.
Share the love! Pin me for others!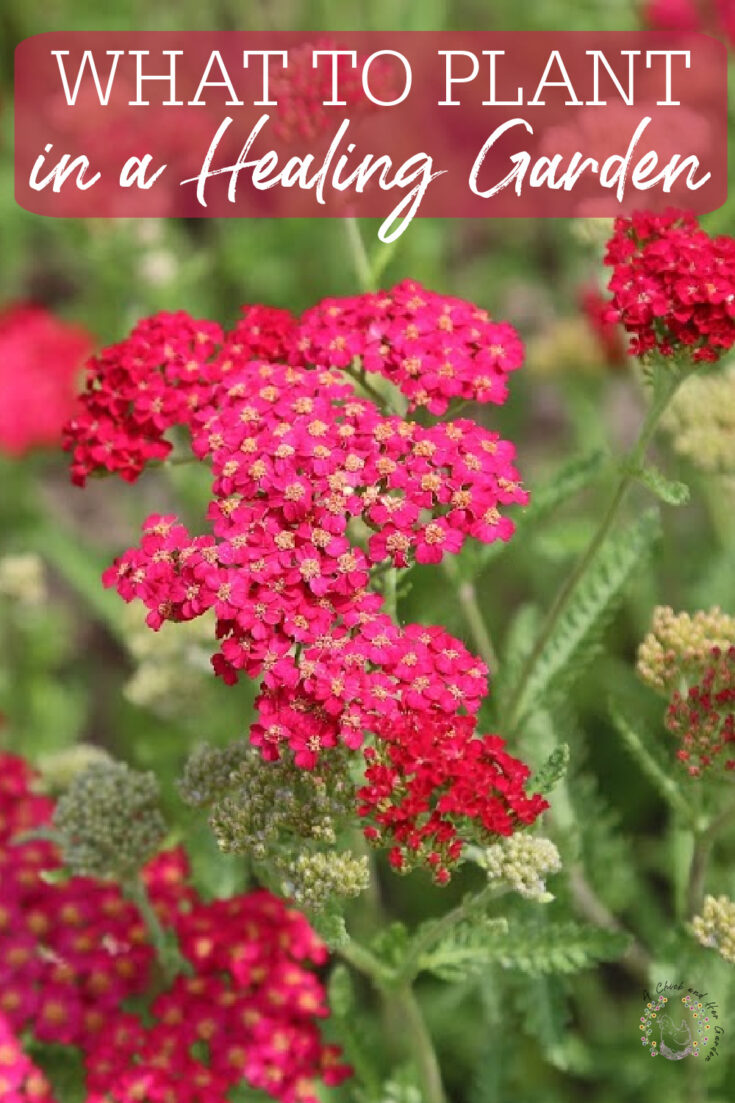 I had a few ideas like mint, lavender, chamomile, but there has to be so much more!
My creative juices really got flowing when I started helping out at a local greenhouse, Scotland Yards Greenhouse, this Spring.
So, I started putting a list together, along with the benefits of the plants and the zones that they do best in.
So far I've come up with these 25 plants, and I'm sure it will keep growing!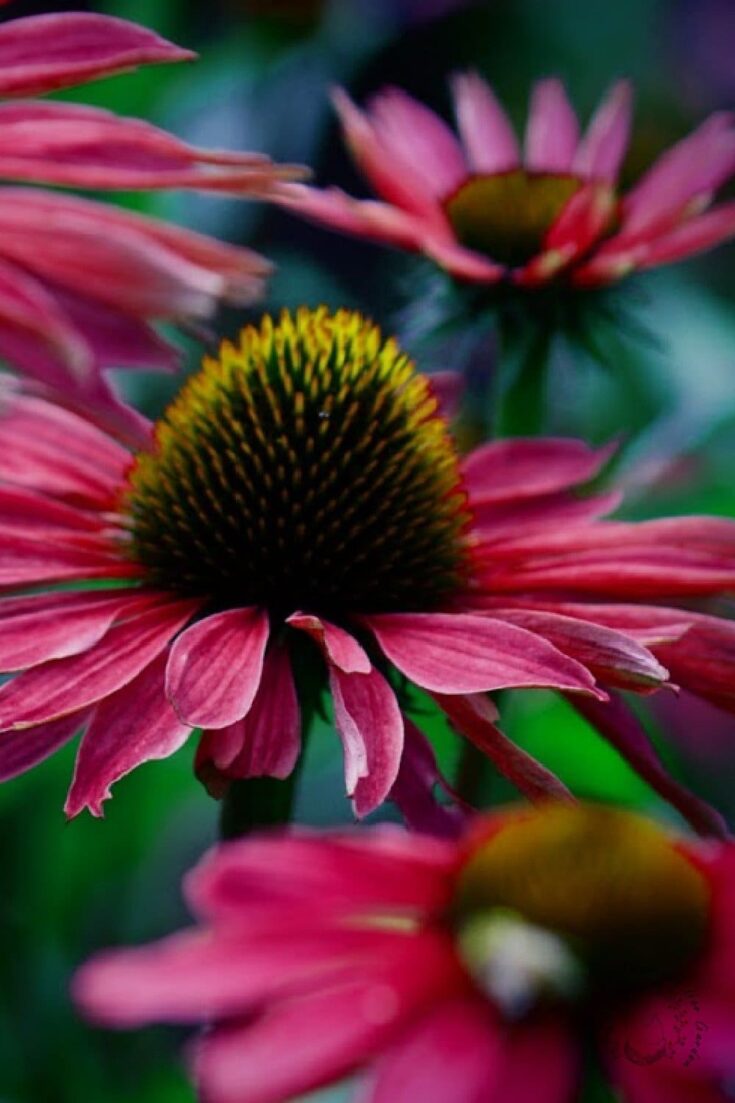 Echinacea isn't just for the flower bed! It's great in the cutting garden and packed full of healing properties!
Fights and reduces the duration of colds and flu.
Helps to control blood sugar – Make sure to continue insulin therapy and diabetes treatments. But it's said to help with sugar spikes and plummeting.
Full of Antioxidants – which encourages healthy cell growth.
Great for Cancer Patients – echinacea helps to boost the immune system, and potentially slows growth of cancerous cells.
Manage Anxiety – A warm cup of tea is calming in itself. But it's said that echinacea, "helps to regulate the synapses that aid communication between your body and brain" which reduces your fear reaction.
Anti-inflammatory properties – Echinacea may possibly lower blood pressure, as well as help with arthritis, ulcers, Chron's Disease symptoms and more!
Learn everything you need to about growing echinacea here!
Roses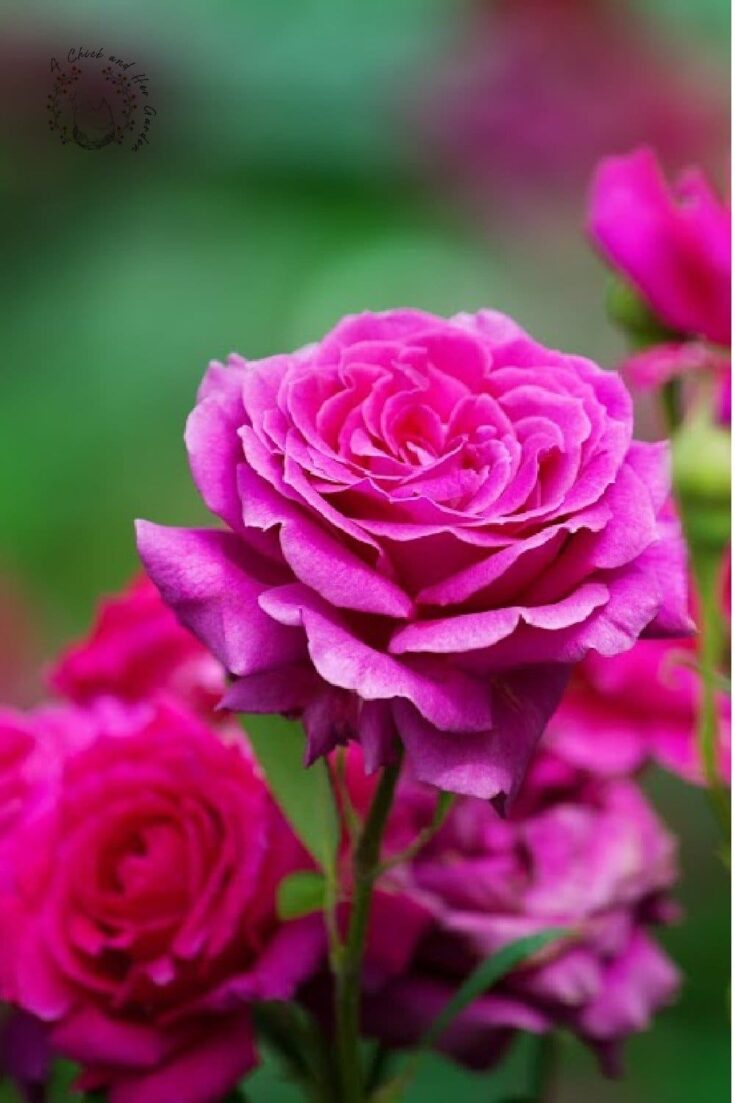 Roses can be grown in a wide variety of climates and help in adding the landscape feel to your healing garden. (This was a big part in convincing Nick of my vision. 😉 ) When choosing a variety, look for what works best in your climate.
Mildly sedative.
Antiseptic properties.
Anti-inflammatory.
Anti-parasitic.
Mild laxative.
Supportive for heart health.
Lowers cholesterol.
Garlic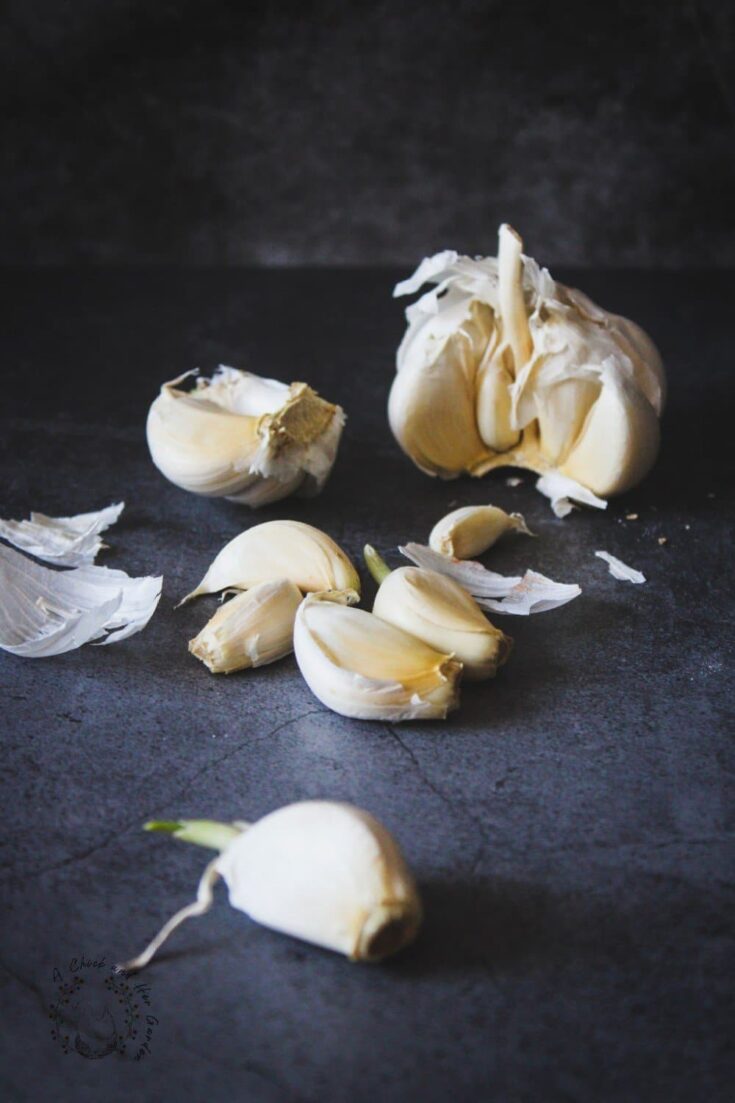 Shouldn't garlic be left for the vegetable garden?? Garlic is hugely beneficial for us, but it also helps deter pests from your garden, so can be used as a border when you design a healing garden.
Not to mention the fact that I use a ton of it for us AND the chickens! So we can always pop more garlic in wherever I can!
Regulates blood pressure and blood sugar.
Antibacterial.
Anti-fungal.
Blood purifier for clearer skin!
Immune boosting properties.
Lowers cholesterol.
Said to help prevent stomach and colorectal cancer.
Protects skin and hair from free radicals, as well as slows down collagen depletion.
Removes splinters!
Anise
Anise is an annual that can be added to the healing garden with a sweet licorice smell. The seeds are primarily used and you might recognize them from their star shape and are commonly seen in holiday spice photos.
Improves digestion.
Antimicrobial
Reduces hot flashes.
Aids in oral health and can be added to toothpastes and mouthwashes.
Antiviral.
Helps fight Candida urinary tract infections.
Anti-inflammatory.
Provides pain relief.
Dill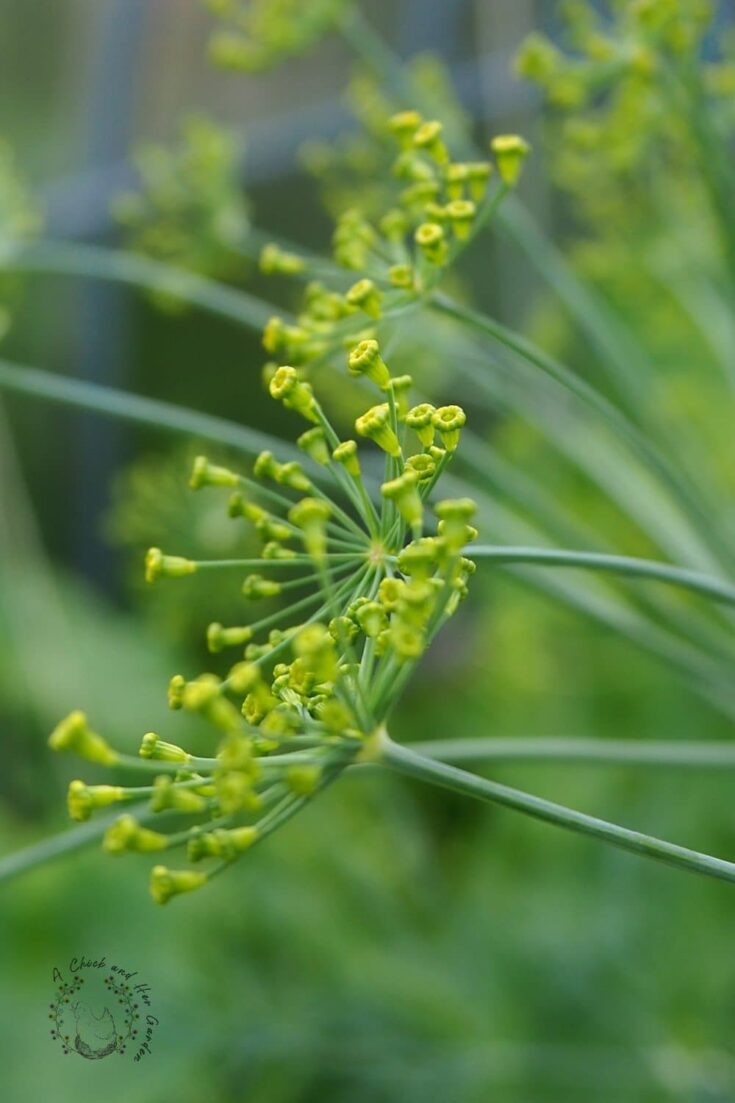 When choosing what to plant in a healing garden, you can't forget Dill! Dill is an annual herb that is not only used for our Spicy Dilly Bean recipe, but has numerous healing properties that you can't miss out on!
Reduces menstrual cramps.
Helps reduce depression.
Lowers Cholesterol.
Natural bug repellent.
May treat epilepsy.
Provides a source of energy.
Aides in digestion.
Antimicrobial
Protects against free radicals.
Rosemary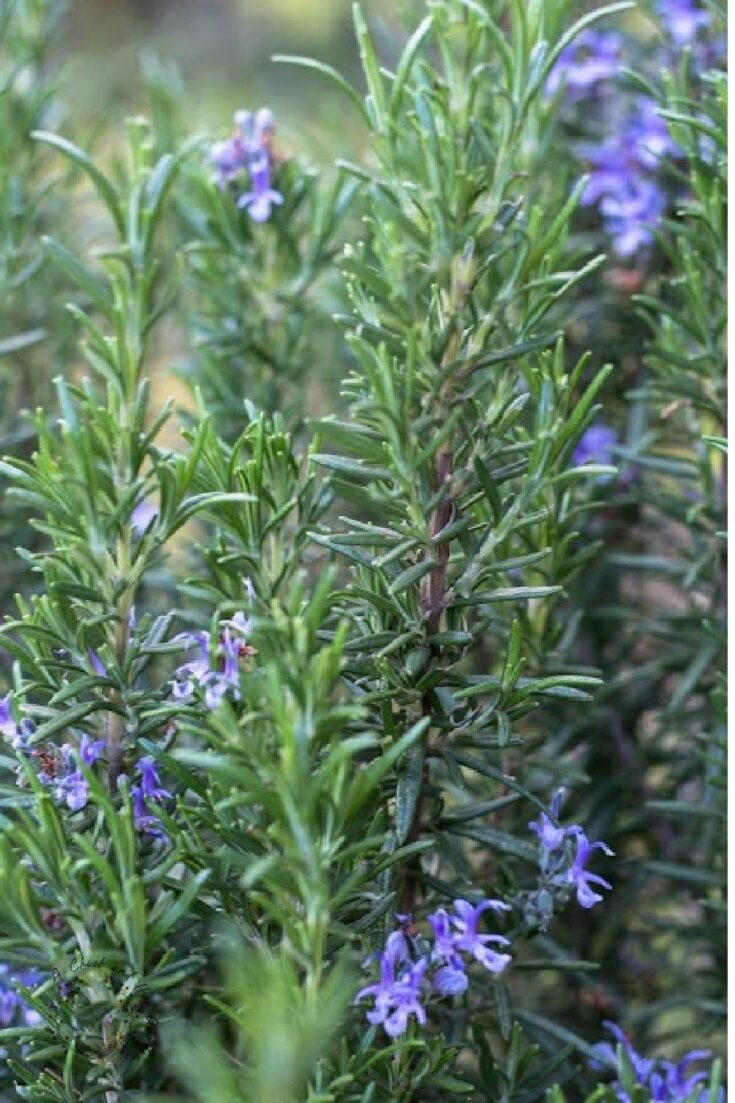 Oh Rosemary, how I love to hate you! Rosemary is one of my favorite herbs but it does not love me in return. Depending on your zone it may thrive as a perennial in your healing garden, or need to be brought in for the winter.
We live in Zone 5b which is just a bit too chilly to allow it to stay out over winter. And for some reason this is that one plant that just doesn't want to cooperate with me indoors.
Immune boosting.
Relieves mood swings and stress.
Boosts your memory.
Antibacterial
Soothes your stomach.
Freshens the breath.
Stimulates blood flow.
Anti-inflammatory, pain reliever.
Detoxifies the body.
Anti-aging properties.
Heals blemishes.
Basil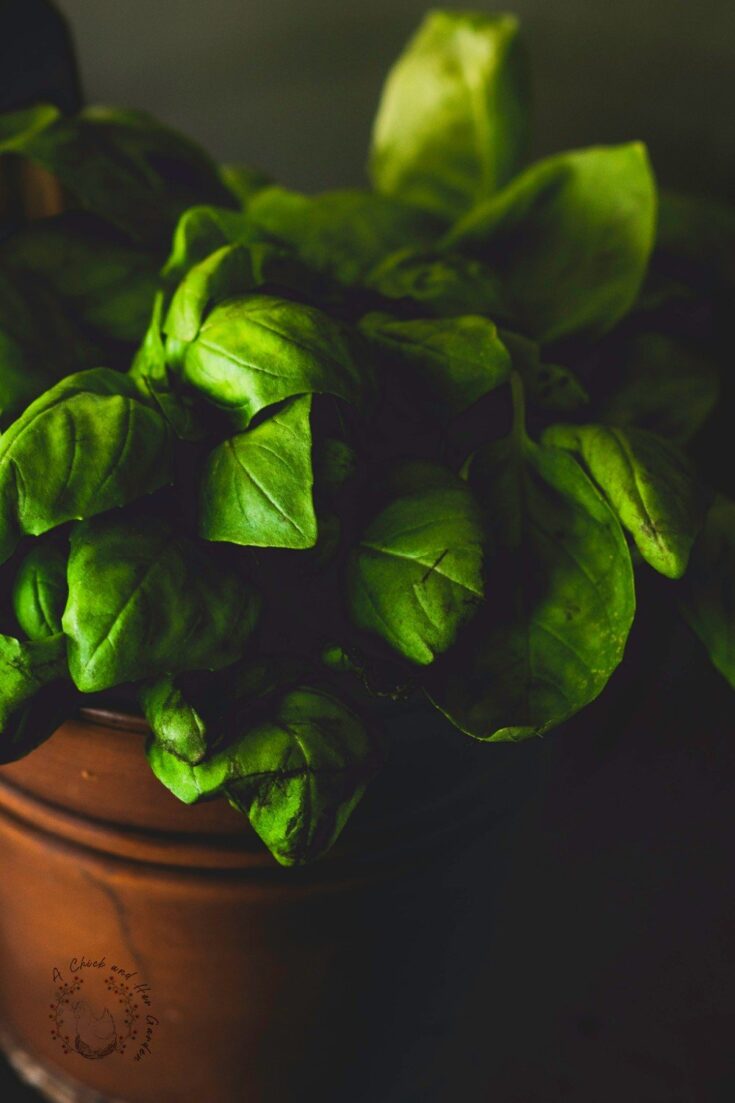 Basil cannot be forgotten when considering what to plant in a healing garden. We have basil everywhere in the summer, including Edible Combination Planters that you can learn about in this post, but what's one more spot? We use so much!
Not only does it make your tomatoes taste better when plated together it has a wealth of benefits.
Anti-inflammatory
Anti-oxident
Anti-tumor properties.
Pain reducer.
Fever reducing.
Helps prevent diabetes.
Liver protector.
Helps protect blood vessels.
Reduces stress.
Immune boosting.
Related Posts:
Wormwood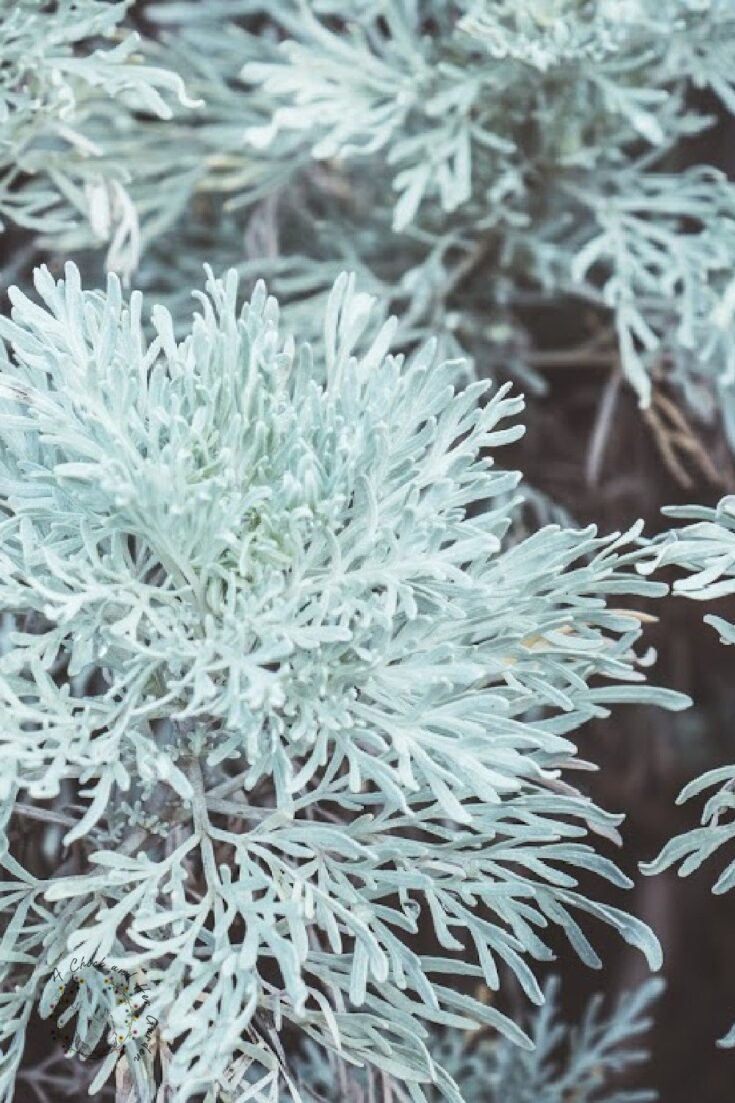 Wormwood is a perennial that thrives in Zones 4-9 and adds a nice texture to your healing garden. Especially nice if you're attempting for the landscaping look like we are!
Stimulates digestion.
Helps treat symptoms of Crohn's Disease.
Treats Irritable Bowel Syndrome.
Kills worms and parasites. (Lovely right?)
Stimulates and regulates menstruation.
Anti-inflammatory.
Said to aide anxiety.
Stimulates the appetite.
St. John's Wort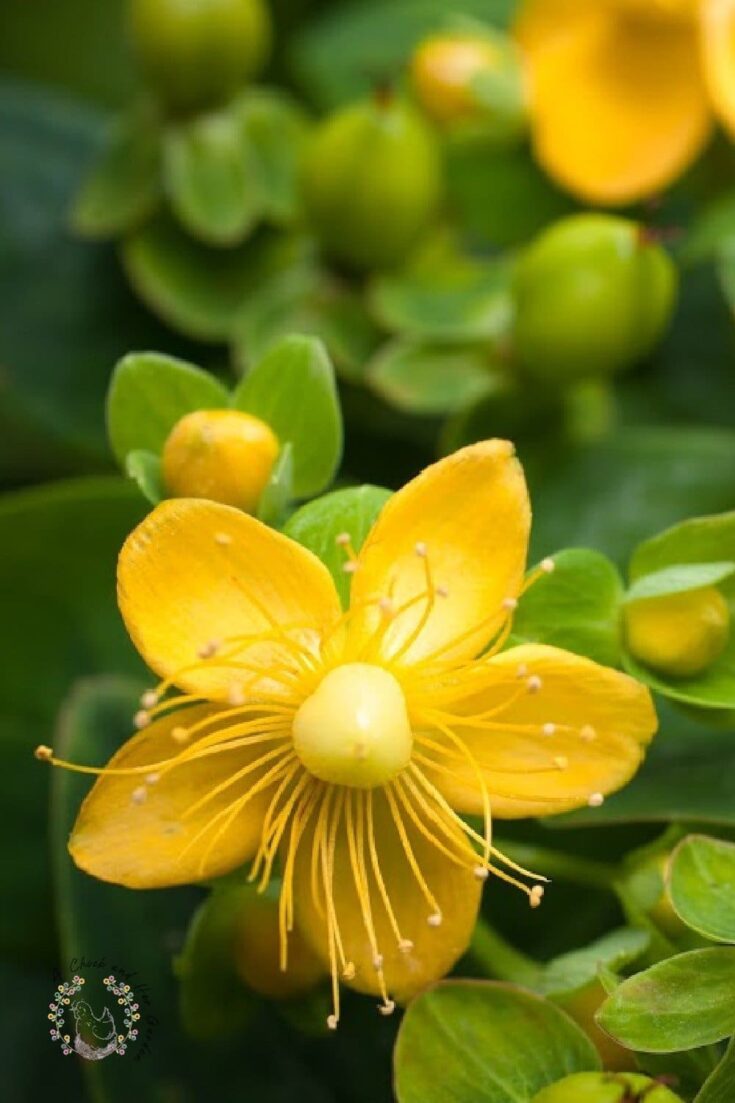 The name of this perennial is a bit deceiving! St. John's Wort can actually add a pop of sunshine to your healing garden and is perfect for Zone's 4-9.
Anti-depressant effects.
Fights anxiety and mood swings.
Enhances your metabolism and internal clock to help with insomnia.
Reduces PMS symptoms.
Aides the thyroid.
Anti-inflammatory.
Fights withdrawal symptoms.
Anti-viral.
Reduces the risk of cancer.
Marjoram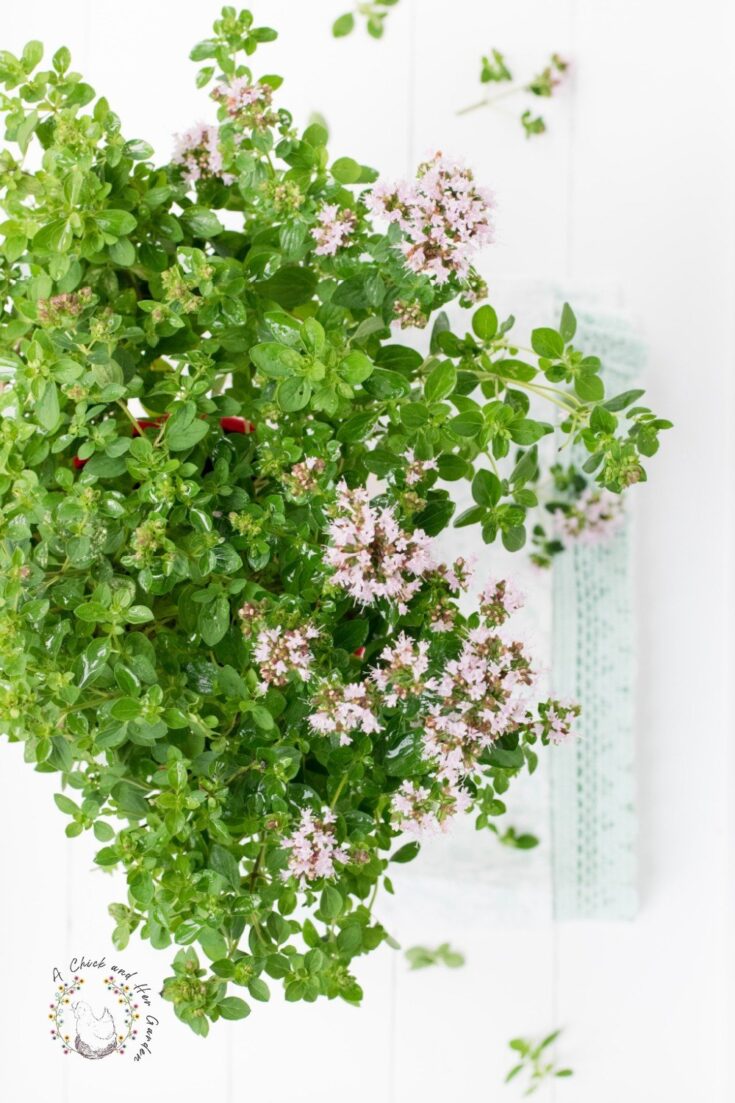 Marjoram can be grown as a perennial in Zone 7 and warmer, or as an annual in Zone 6 and colder and adds a pale purple shade with it's blooms.
Aides in digestion.
Heart healthy.
Regulates menstruation.
Relieves menstruation and menopausal symptoms.
Aides in managing diabetes.
Relieves anxiety.
Anti-inflammatory.
Said to prevent and treat Gastric Ulcers.
Anti-bacterial.
Anti-fungal.
Antiseptic.
Rue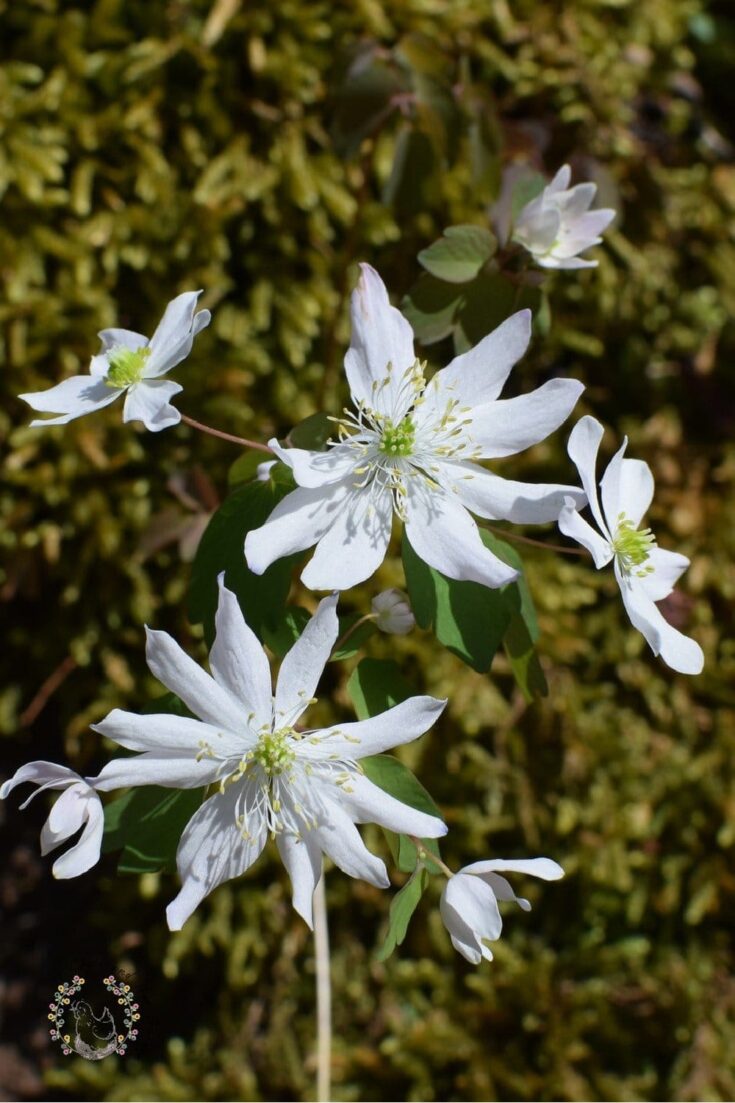 Despite its delicate appearance, Rue is actually a hardy perennial in Zone's 4-11! It's sweet appearance adds a nice touch to what could be a rugged garden.
Anti-inflammatory.
Anti-microbial.
Anti-fungal.
Aides heart health.
Calming
Stimulates menstruation.
Aides with arthritis symptoms.
Natural insect repellent.
Thyme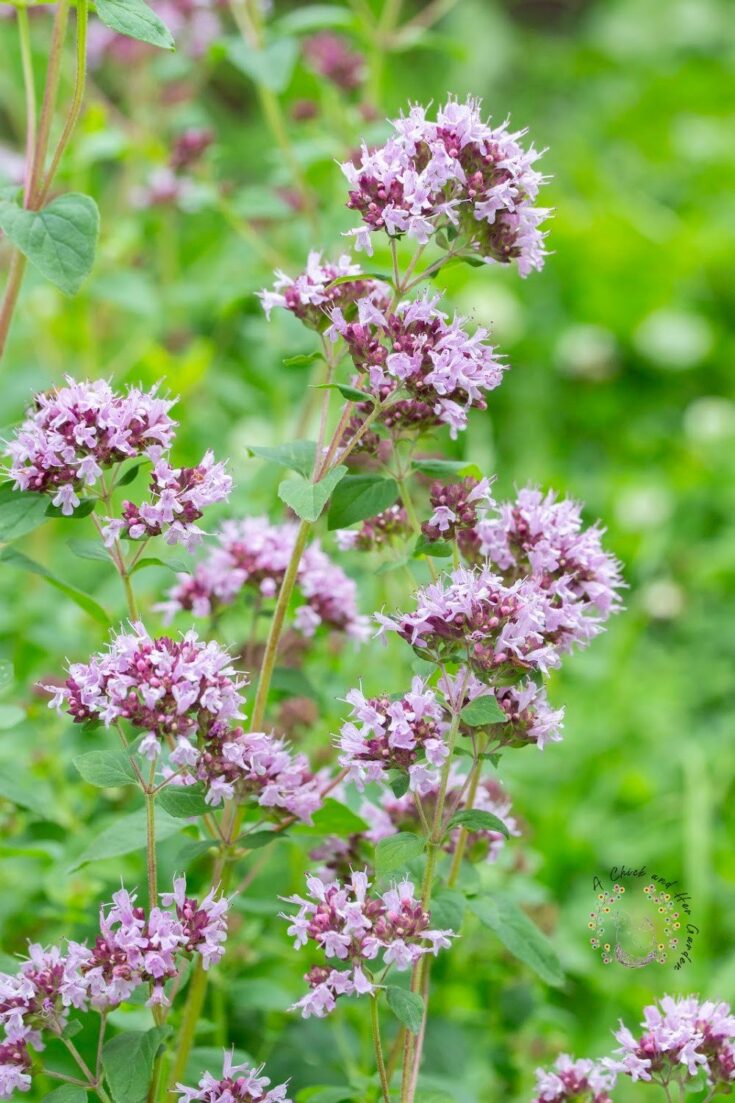 Thyme is another one of those hardy perennials just happy to grow for you! Hardy in Zones 2-10! It's an easy ground cover to add when planning what to plant in a healing garden.
Lowers blood pressure.
Cough remedy.
Anti-fungal.
Natural pesticide.
Mood booster.
Antiseptic.
Hyssop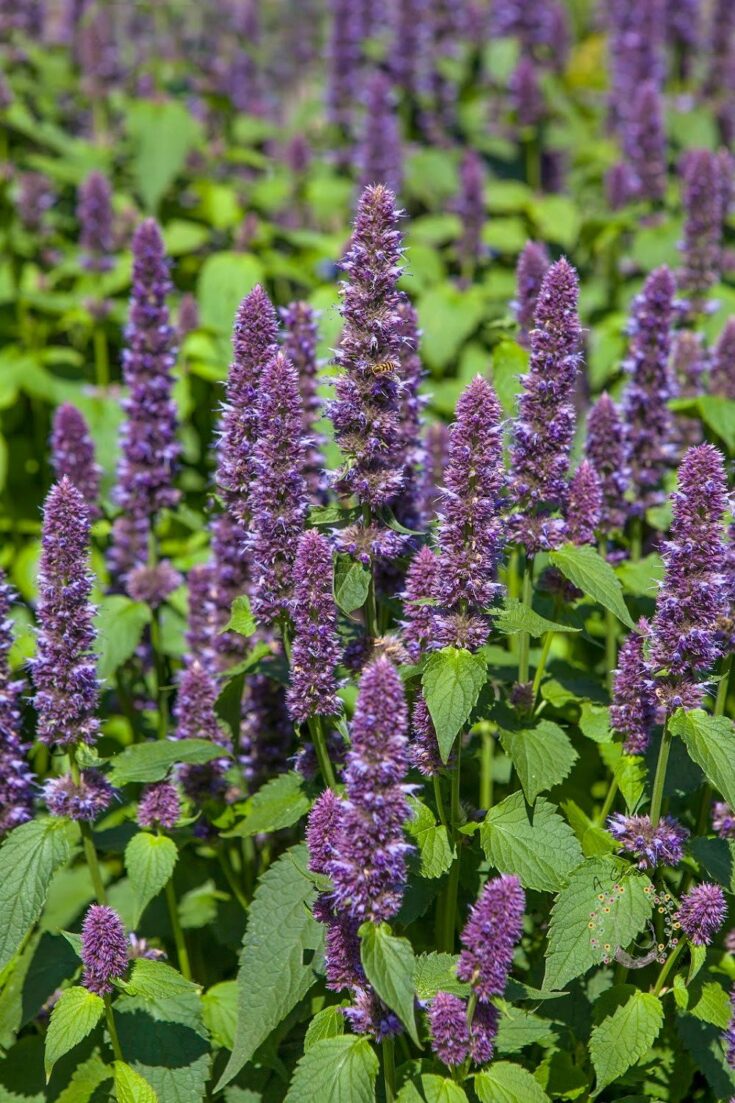 Hyssop is another perennial with a wide Zone range. It grows in Zone's 5-10.
Heals respiratory conditions.
Fights parasites.
Fights infection.
Increases circulation.
Anti-inflammatory.
Immune boosting.
Helps digestion.
Promotes healthy skin.
Evening Primrose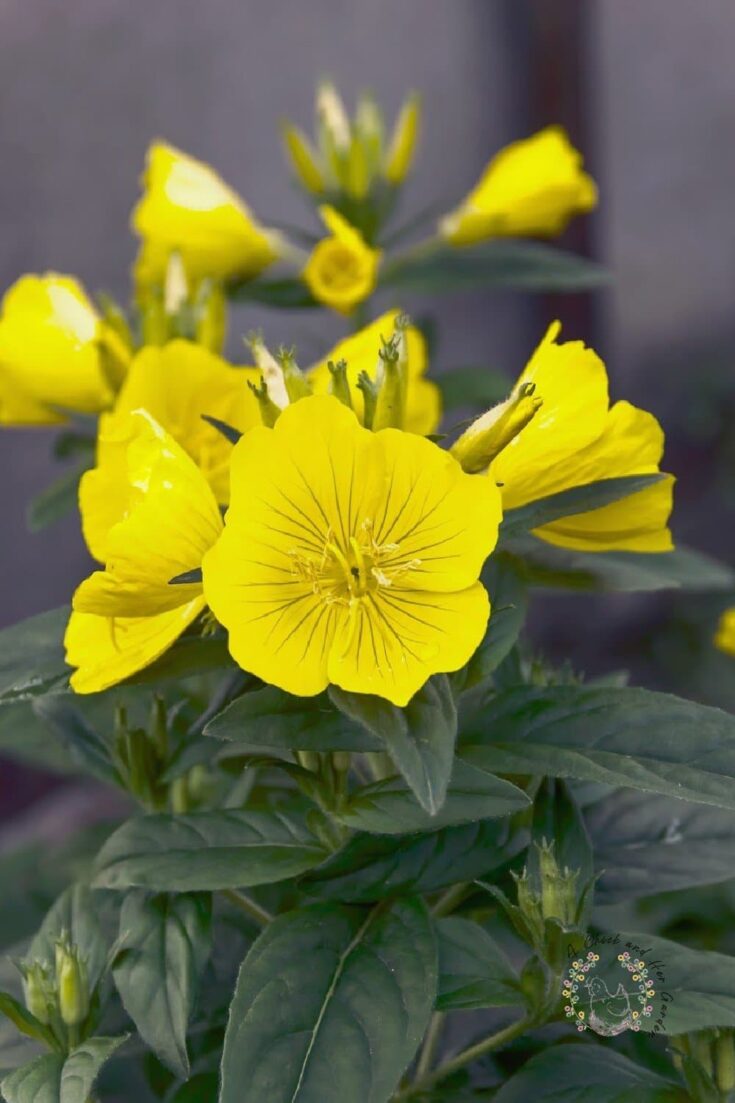 Depending on the variety Evening Primrose can be an annual, biennial, or a perennial.
Helps heal skin conditions.
Relieves PMS and menopause symptoms.
Aides in weight loss.
Helps to control diabetes.
Yarrow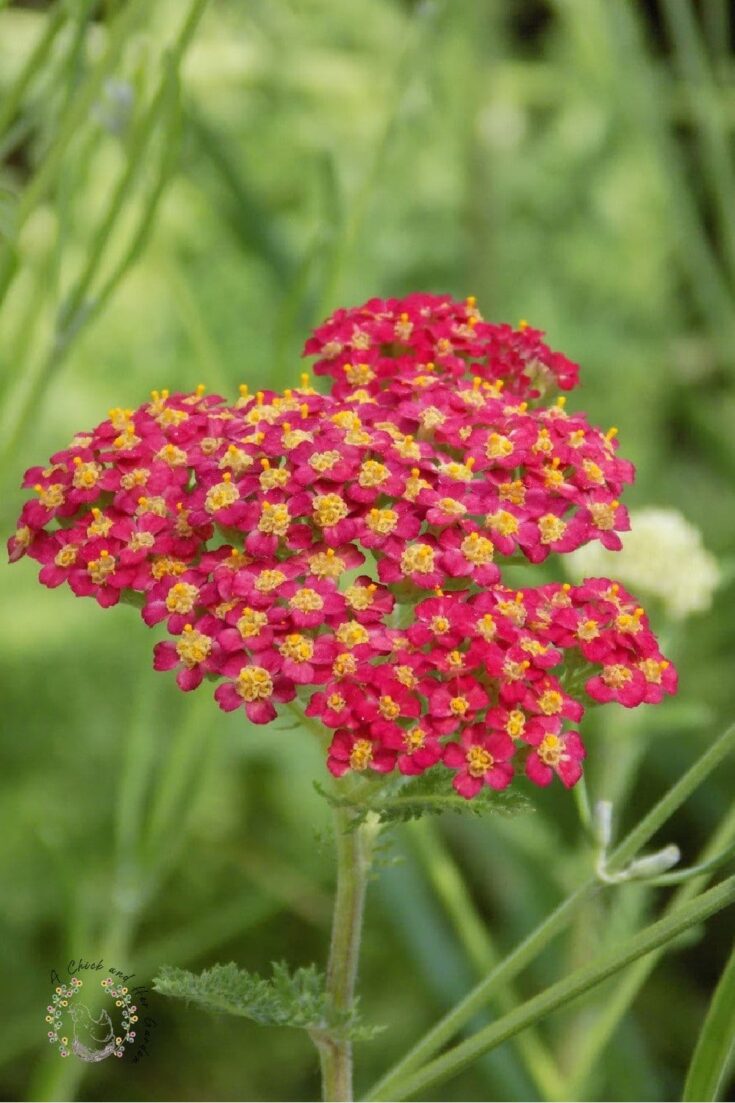 Yarrow can come in shades of deep pink, white, and yellow and grows as a perennial in Zones 3-9. It's also a great filler for your cutting garden, that you can learn more about here!
Helps to heal skin wounds and stop bleeding.
Mild sedative.
Naturally treats mastitis.
Anti-inflammatory
Gastro-intestinal benefits.
Helpful in fighting high blood pressure and asthma.
Clary Sage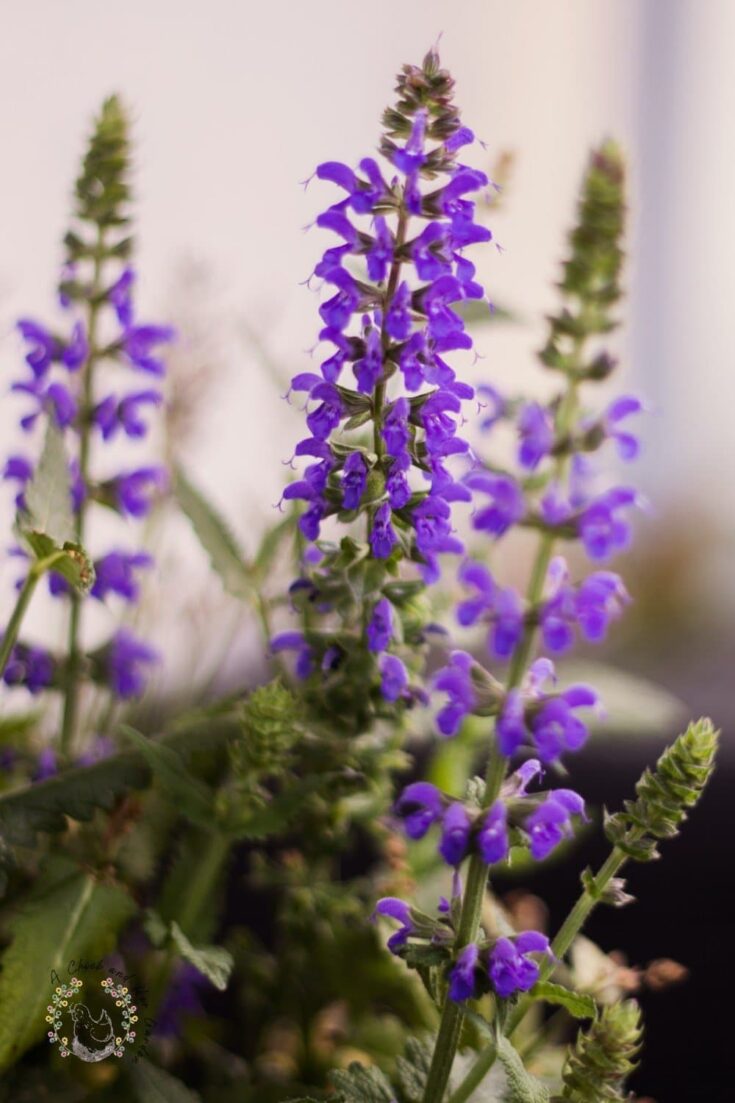 Clary Sage is a biennial the is successful in Zone 6 and warmer.
Combats nausea and vomiting.
Stimulates appetite.
Relieves menstrual symptoms.
Removes splinters.
Treats minor injuries.
Relieves stress and anxiety.
Valerian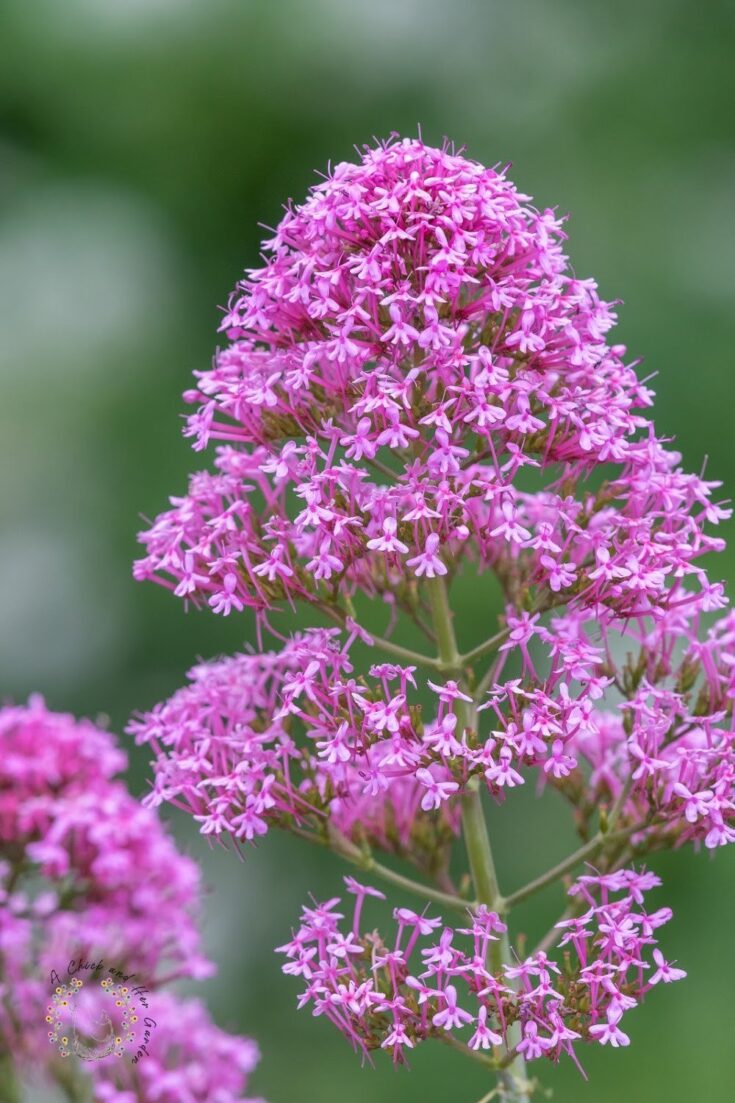 If you live in Zones 4-7, Valerian is a gorgeous perennial to think about when considering what to plant in a healing garden. Just looking at it can do some healing!
Aids with insomnia.
Calms anxiety.
Lowers Blood Pressure.
Eases Menstrual cramps.
Reduces stress.
Calendula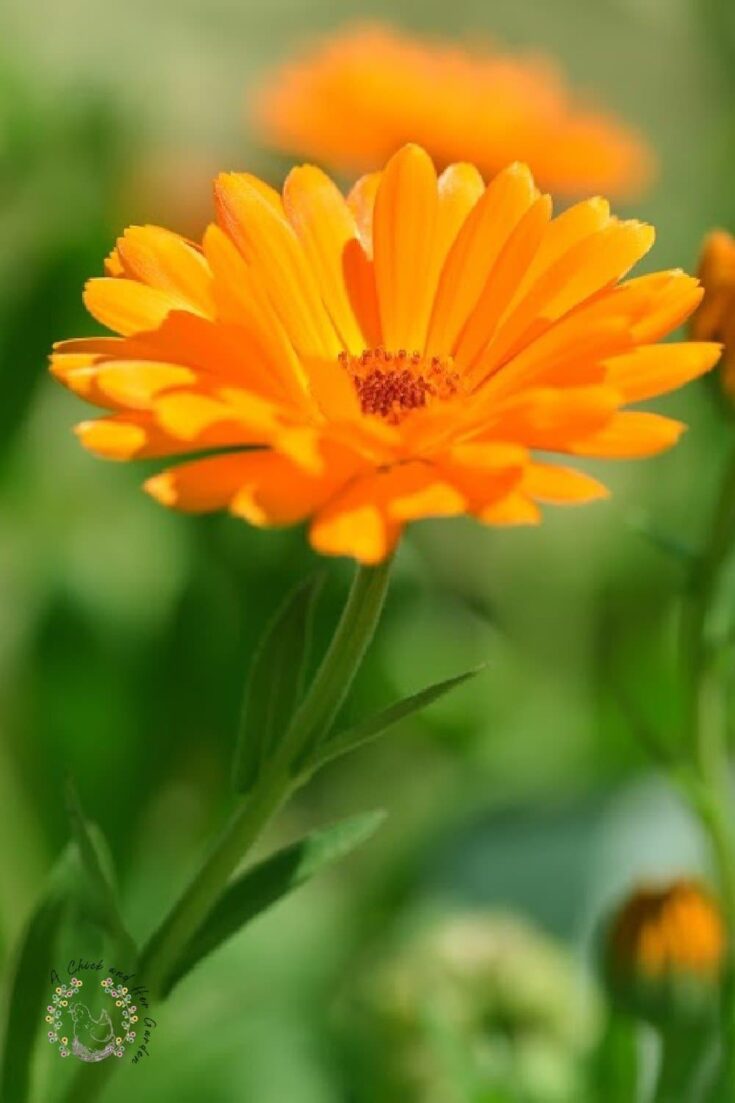 Calendula is one that I'm really excited to grow, especially for my soaps! There are some recipes that I really want to try in Jan Berry's Natural Soap Making eBook Series. It is typically an annual but in some mild temperatures can be grown as a perennial.
Anti-inflammatory
Anti-bacterial
Anti-aging
Increases blood flow
Contains beta-carotene to help with vision.
Anti-tumor properties.
Anti-spasmodic.
Elecampane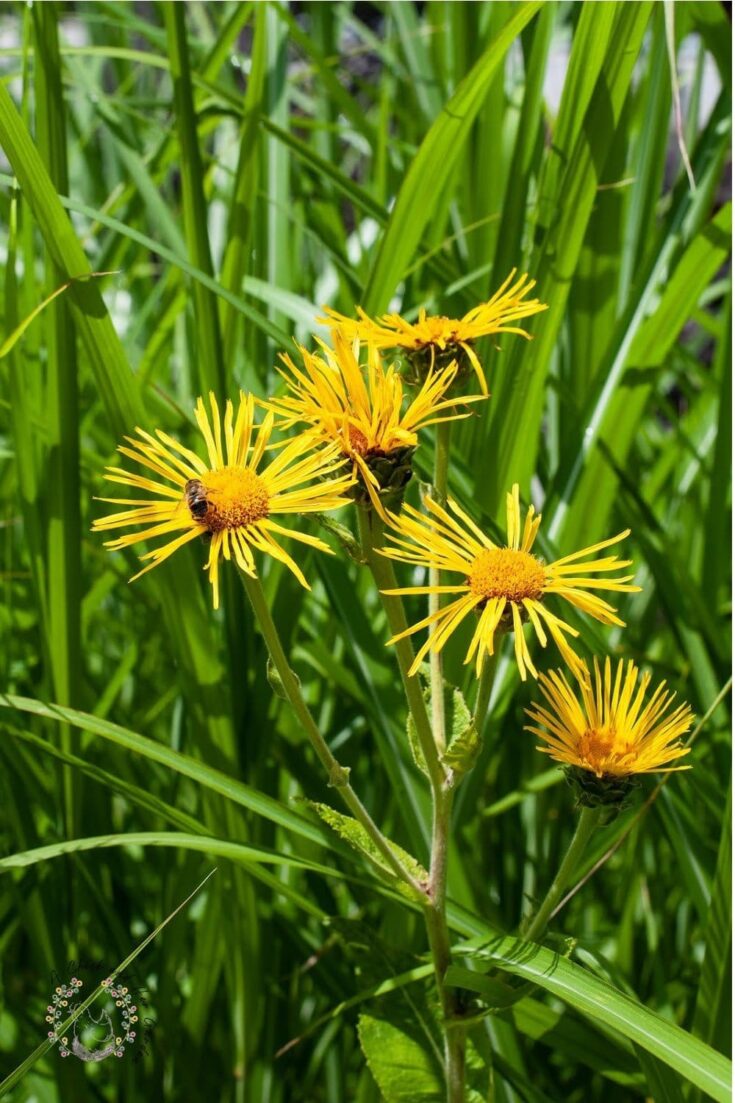 Elecampane is one without as much research but was highly valued in history as a natural healer. It is a perennial that grows in Zone 4-9.
Aides in coughs.
Asthma
Bronchitis
Helps with nausea,
Diarhea
Kills worms and parasites.
Mint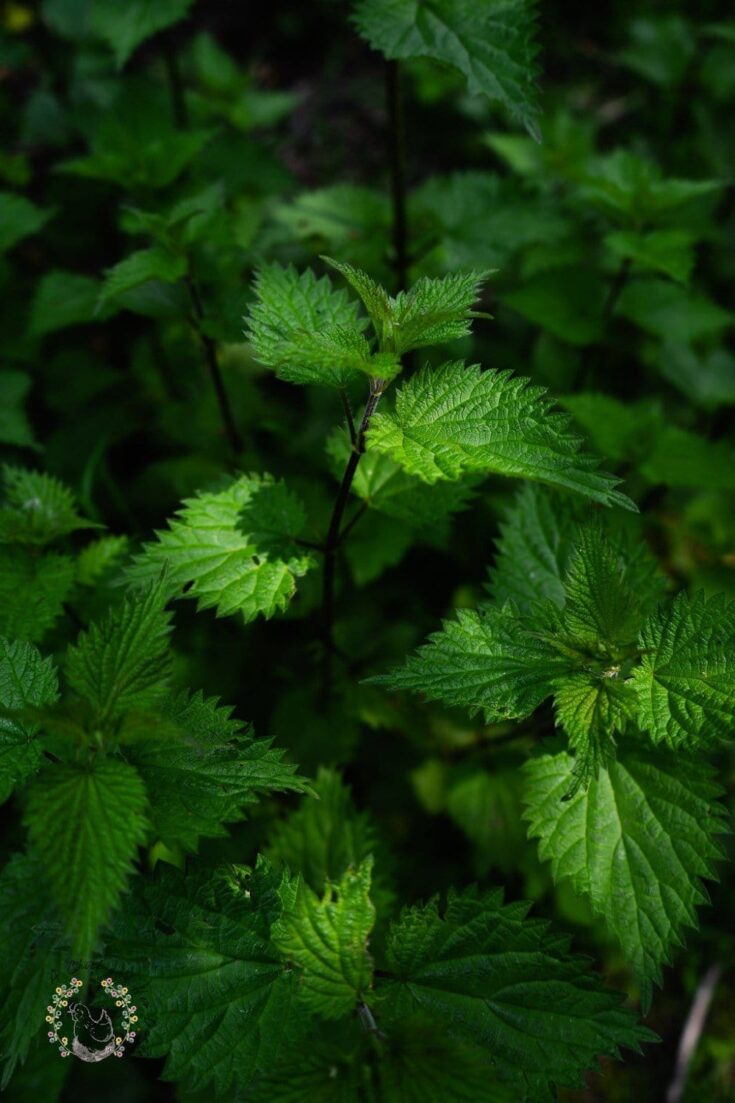 Mint is a perennial in Zones 3-11 and can be invasive so you definitely want to keep it trimmed or you can plant it in containers and dig a hole to place the container in.
We go through so much though that I'm not sure it will have a chance to take over! I love adding it to water and making teas and we especially like to use it in my Cucumber Mint Soap that always sells out!
Stomach relief for digestion and nausea.
Helps with headaches.
Prevents respiratory disorders.
Treats asthma.
Aides in breast feeding.
Reduces depression and fatigue.
Antiseptic.
Skin cleanser.
Anti-inflammatory.
Natural insect repellent
Increases cognitive function.
Weight loss
Breath freshening
Helps with allergies.
Anti-tumor properties.
Borage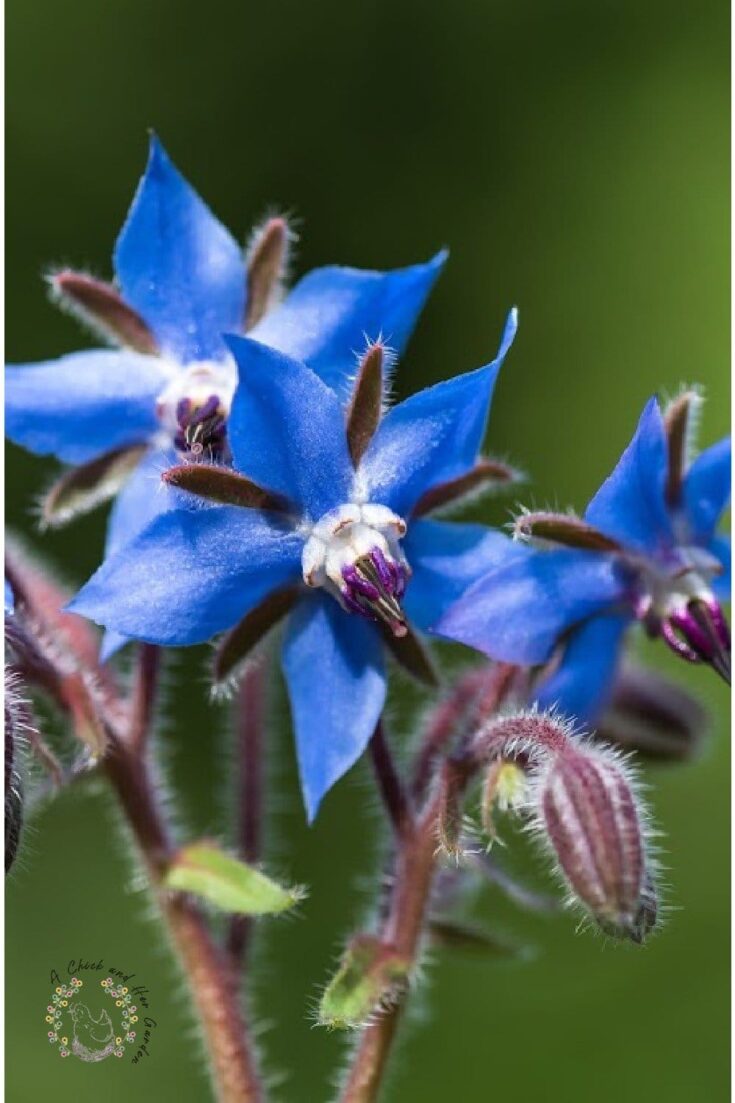 Borage is a pretty blue flower that is grown as and annual in most regions.
Contains essential fatty acids.
High in Calcium, Iron, Potassium, Zinc, and Vitamins B & C.
Calming effects.
Mild sedative.
Anti-inflamatory
Lavender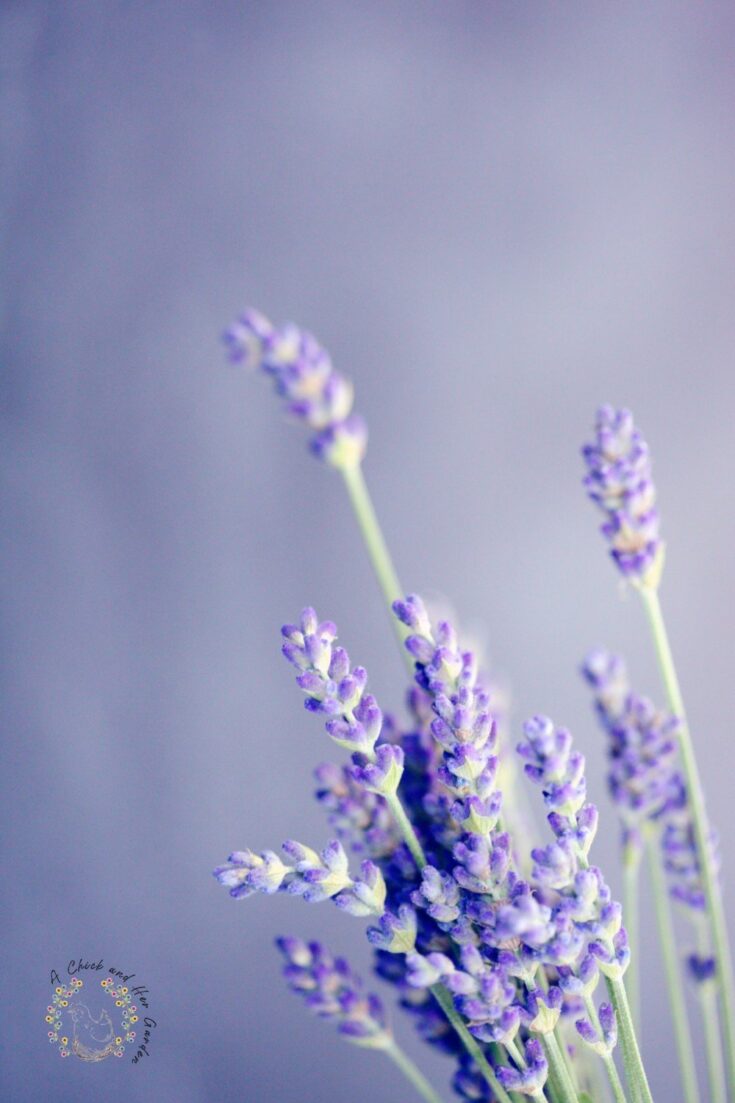 Lavender was my first thought when imagining what to plant in a healing garden! It's thought of as a perennial but is actually a subshrub. Just find a variety that is happy to grow in your zone. And when you do, give this Chamomile, Lavender and Eucalyptus Soap recipe a try!
Gentle sedative
Aides digestion.
Anti-inflamatory.
Antisepric
Boosts hair health.
Aides in heart health.
Roman Chamomile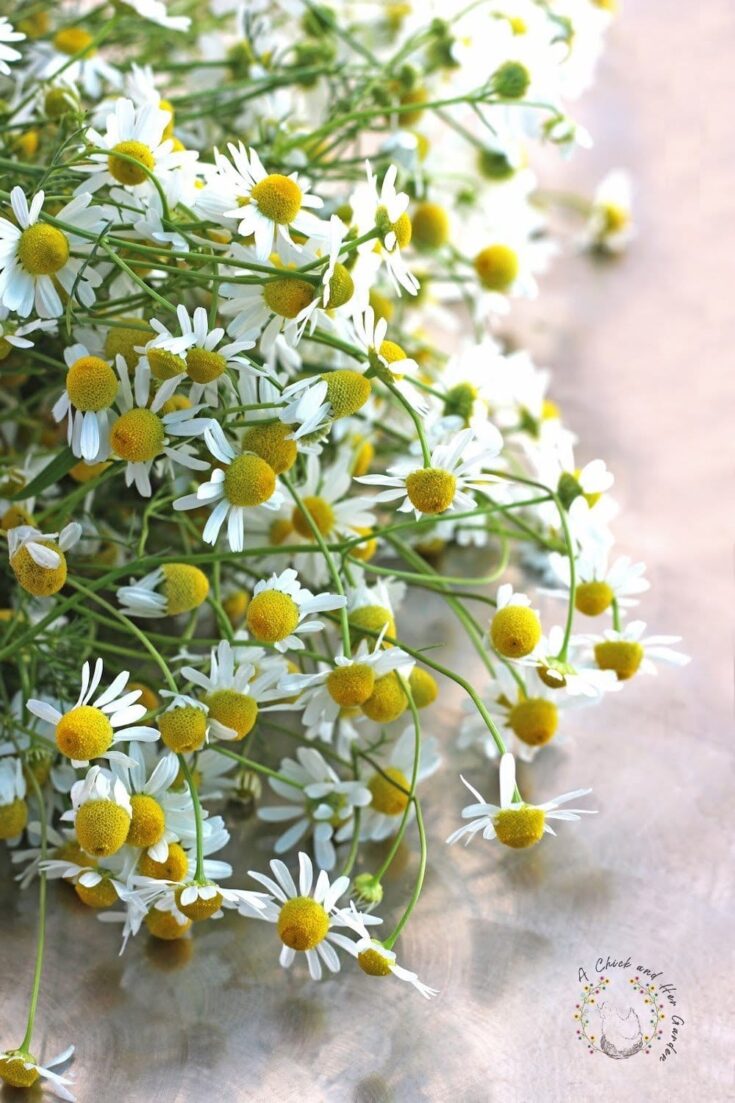 Chamomile can either be grown as an annual or a perennial. The German variety is an annual but Roman Chamomile grows as a perennial in Zones 3-9.
Anti-inflammatory
Anti-spasmodic
Calming
Immune Boosting
Anti-tumor
Aides in heart health
Manages Diabetes
Prevents Osteoporosis
Oregano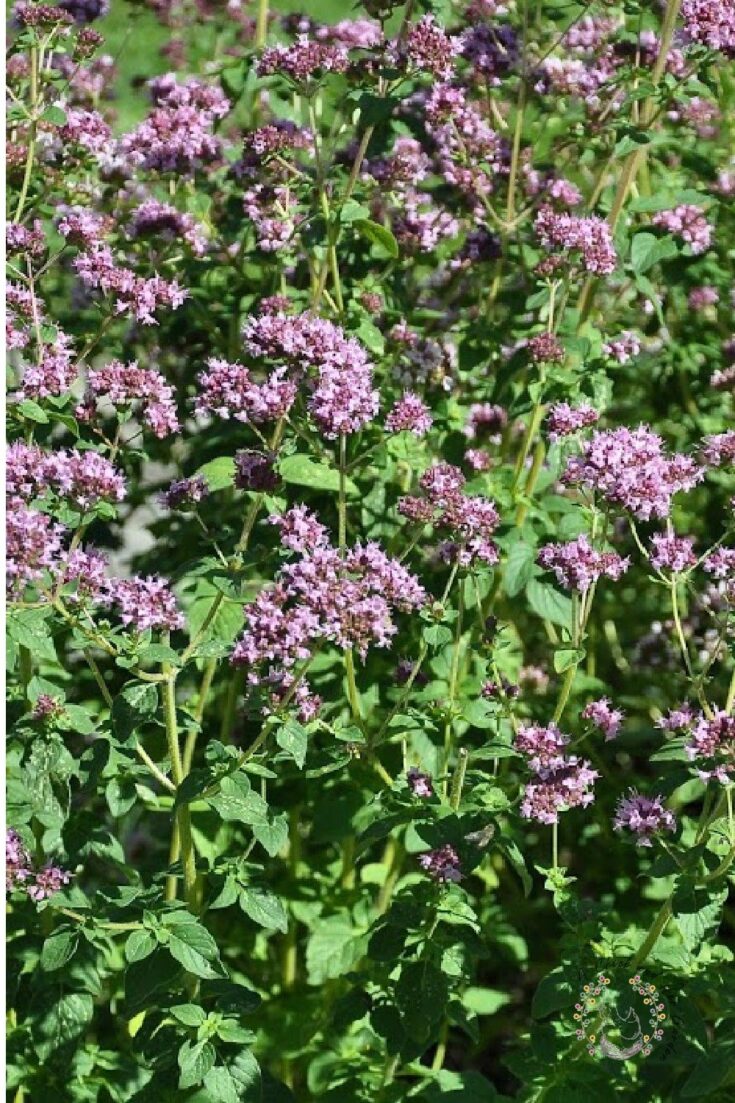 Who doesn't love fresh oregano on their pizza or in homemade sauces?? It can offer you a lot more than that and is a hardy perennial that is easy to grow! Some benefits are listed below and you can learn more about growing it, using it, and preserving it here.
Immune boosting
Anti-bacterial
Aids digestion
Promotes heart health
Detoxifying
Improves bone health
Increases energy
As I delve more into my knowledge of healing gardens and soap making I'm sure this list will grow!
If you're ready to start natural soap making I highly recommend starting out with the Natural Soap Making eBook Collection. It helps you from start to finish with natural soaps and helps to coordinate plants for healing soaps!
Do you have a plant that you would include in your healing garden that I haven't mentioned? Add it in the comments and tell me why you love it!