Canned Spicy Dilly Beans
So, I may have gone a little overboard at the produce stand this weekend!  And unexpectedly ended up canning Spicy Dilly Beans!
I stopped in to check on my order for a bushel of tomatoes.  On top of buying those, I ended up buying 3 types of peppers for my Bacon Wrapped Stuffed Peppers, as well as a peck of green beans.
The women standing in line with me had huge eyes and said, "Someone has a busy weekend!!"  Little do they know that this is just the start of it!
Share the love!  Pin me for others!
In the words of my mother,  I have no self control!  Bring on canning season!
I was worried when I got home that I was going to hear it from my husband about that lack of self control.  But, as soon as I mentioned Spicy Dilly Beans I was pardoned of my crimes!
I guess 6 quarts of Spicy Dilly Beans is the answer to future shopping sprees!
These have now been added to the list of must haves for our pantry!  Check out How to Stock Your Homestead Pantry!
Spicy Dilly Beans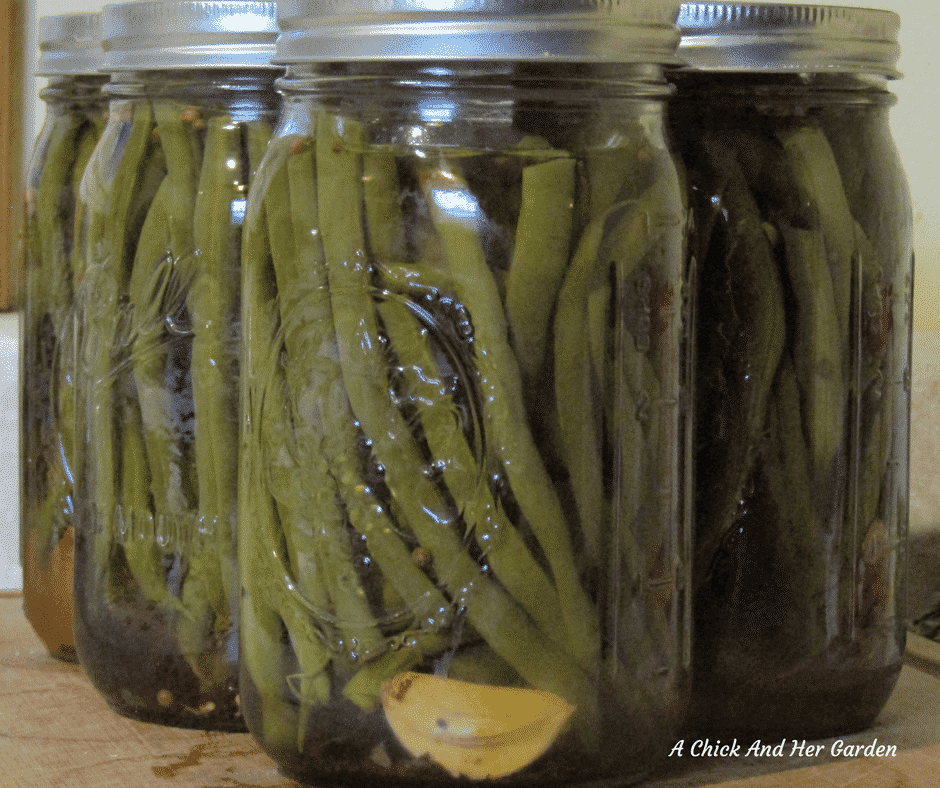 Ingredients
2-3 lbs of green beans
7 cups of vinegar
7 cups of water
2/3 cup pickling salt
6 cloves of garlic, peeled
6 sprigs of fresh dill
6 tsp pickling spices
1 1/2 tsp chipotle chili pepper flakes
1 1/2 tsp Pickle Crisp Granules
Directions
Wash and trim your beans to fit in a quart jar.
Sanitize your jars and lids.  (I like using the dishwasher!)
While your jars are in the dishwasher (or boiling), prepare your water bath canner.
In a large pot, combine vinegar, water and pickling salt.
Slowly bring it to a boil while packing your jars.
To each jar add 1 clove of garlic, 1 sprig of dill, 1 tsp pickling spices, 1/4 tsp Pickle Crisp Granules, 1/4 tsp chipotle pepper flakes (1/2 tsp if you really want a kick!).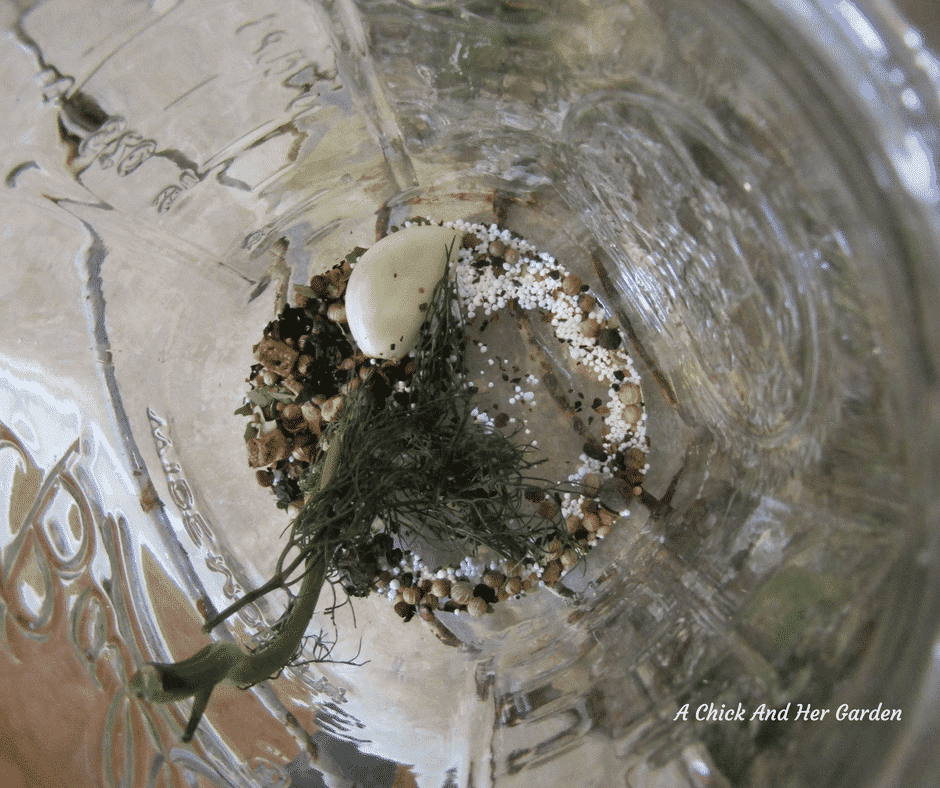 Pack the jars with your beans, leaving 1/2 inch head space.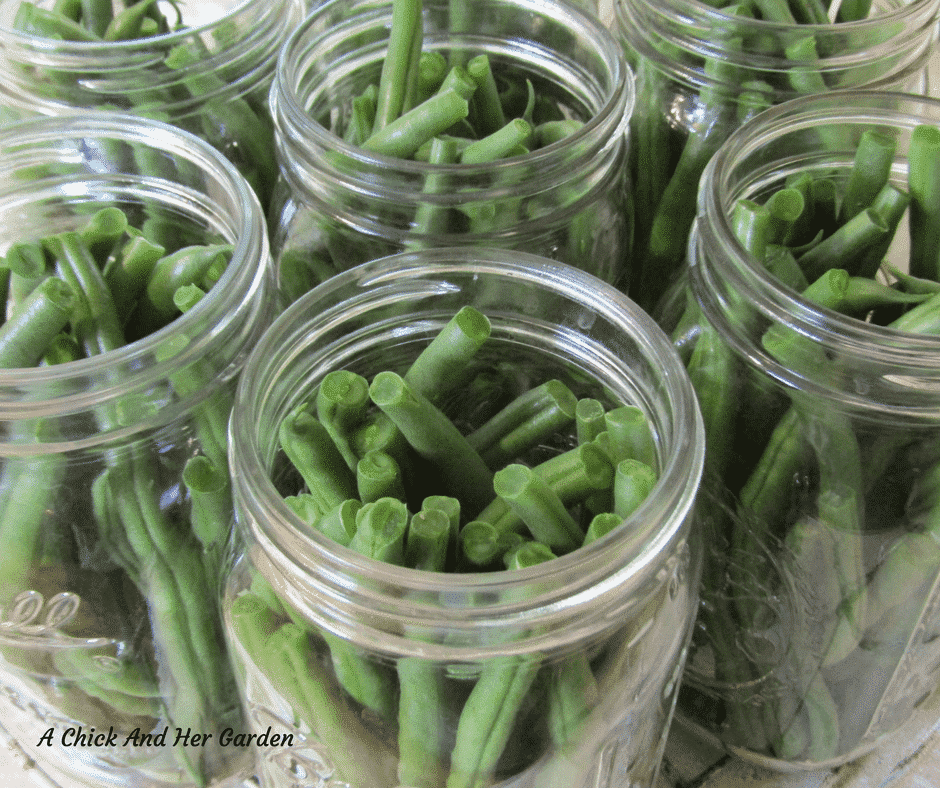 Pour your vinegar mixture over the beans, also leaving 1/2 inch head space.
Wipe the rims and place the lids on the jars.
Add the bands and hand tighten.  (Not too tight!)
Put your rack of jars in your water bath and process for 10 minutes.
Allow them to cool for 24 hours, before storing.
These are ready to eat the next day, but the longer you wait the better the flavor.  ( I couldn't wait longer than the 24 hours to try haha!)
For more pantry recipes check out my post How to Stock Your Homestead Pantry!
What's your favorite thing to pickle?  Tell me in the comments!