Fall has to be my favorite time of the year! Aside from the beautiful colors of Northwestern Pennsylvania, the crisp air, and (hopefully) a bountiful harvest, it is time for Canned Cinnamon Applesauce!
This week we've been spending the sunny days out filling our boxes with apples from our own trees in the yard. I guess you could call it a mini orchard, with the 13 trees that we have.
When we first viewed our future home, it was March, so I had no idea what type of trees and plants were tucked in around the 3 acres.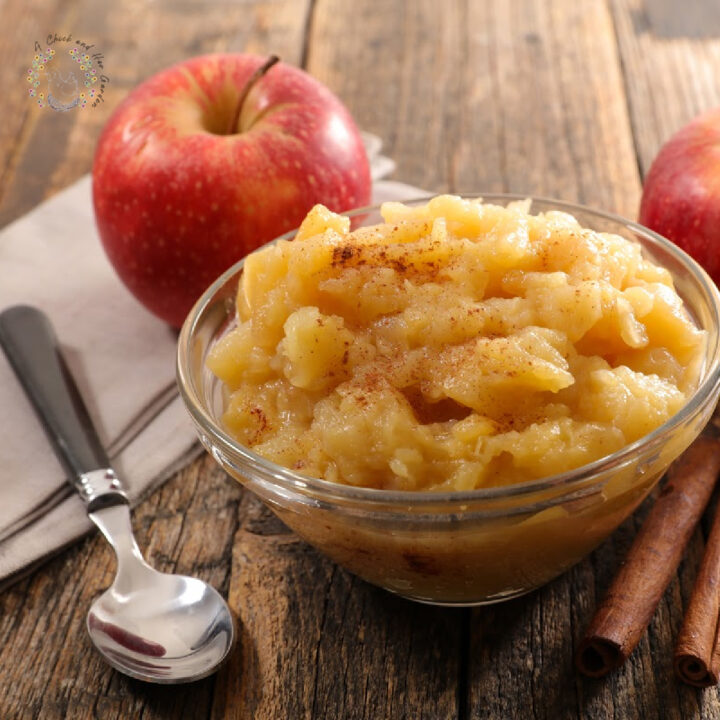 This page may contain affiliate links. I may earn a small commission when you make a purchase, but it does not effect your cost. Thank you so much for your support of A Chick And Her Garden! ~ Staci
So in July, when we could FINALLY move in, I was beyond excited to find the apple trees, each a different type of apple!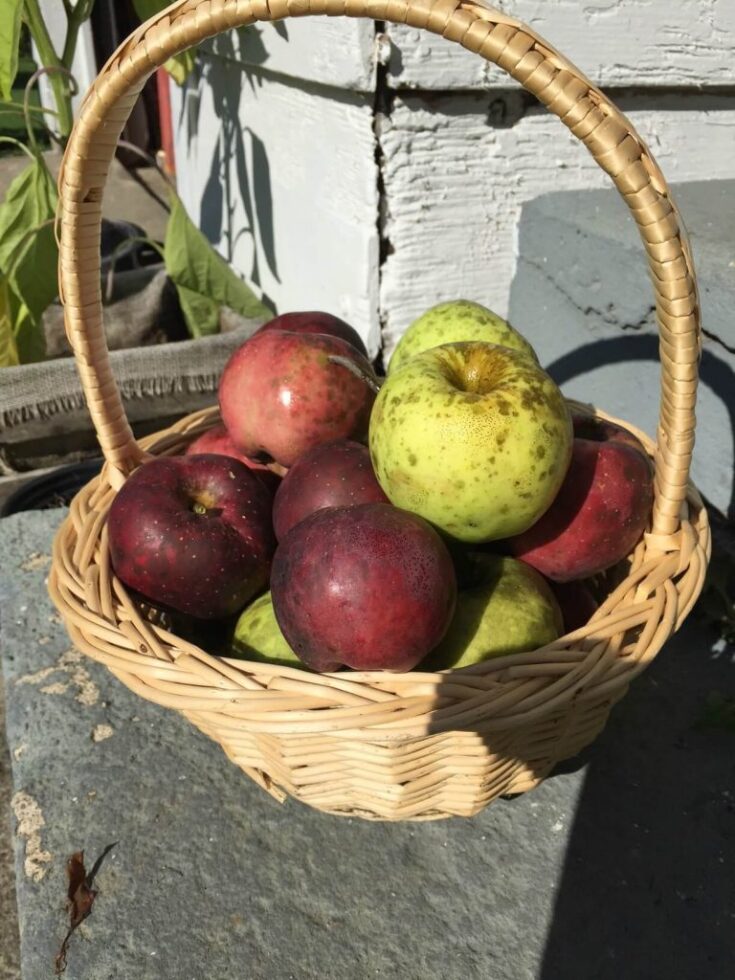 The next week or two will be filled with canning sauce, apple butter, and freezing apples for pies and desserts. But first, the Cinnamon Applesauce!
Related Posts:
I don't typically measure with this recipe so it's more of a tutorial to follow along and you can adjust for your taste.
Share the love! Pin me for others!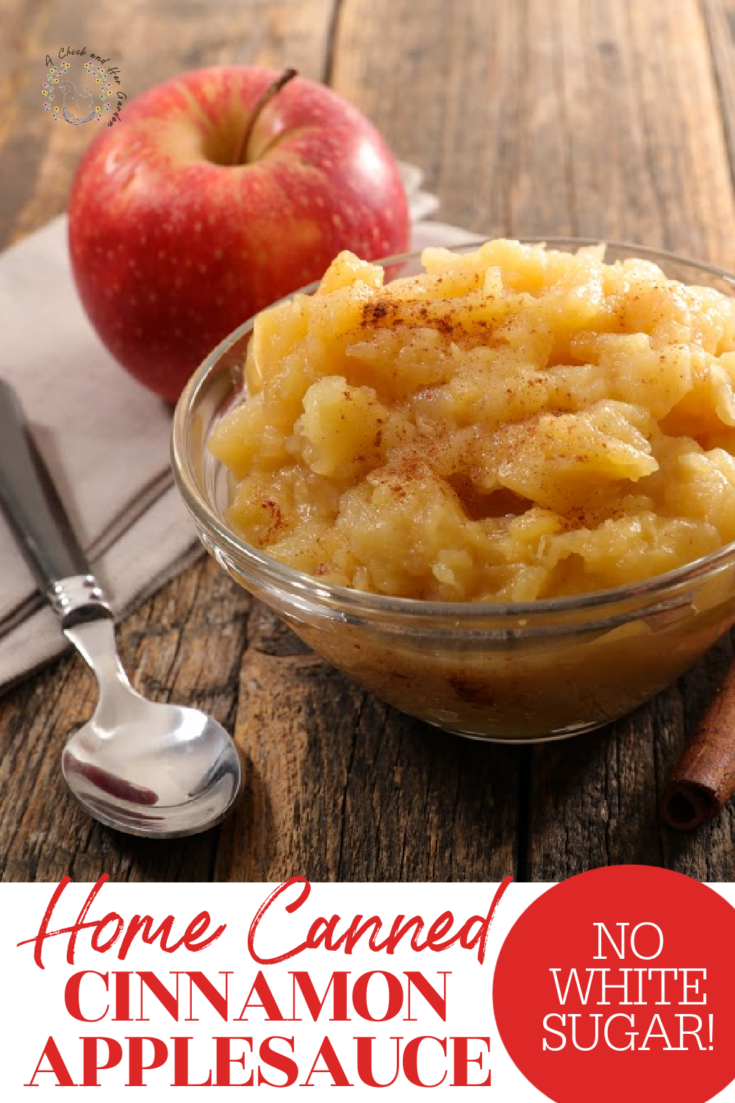 Canned Cinnamon Applesauce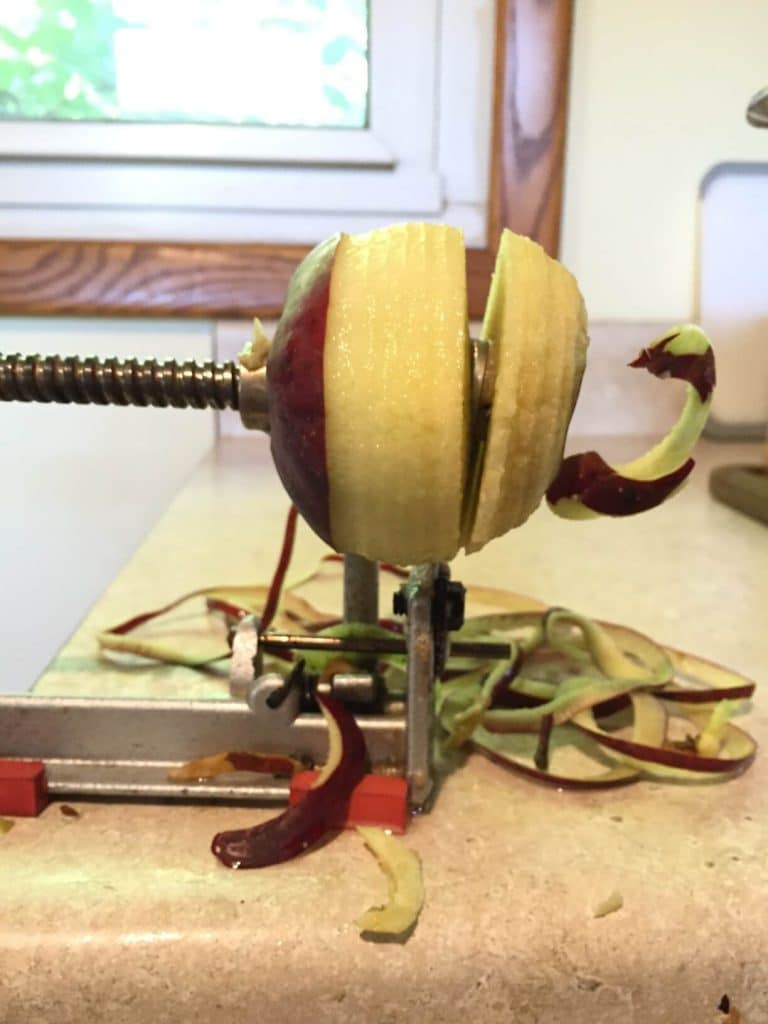 The best applesauce I've made so far has been with a combination of apples from each tree in the yard.
Start by peeling, coring and slicing your apples and placing them in a large stock pot. This contraption shown here is an absolute life saver and can be found at this affiliate link.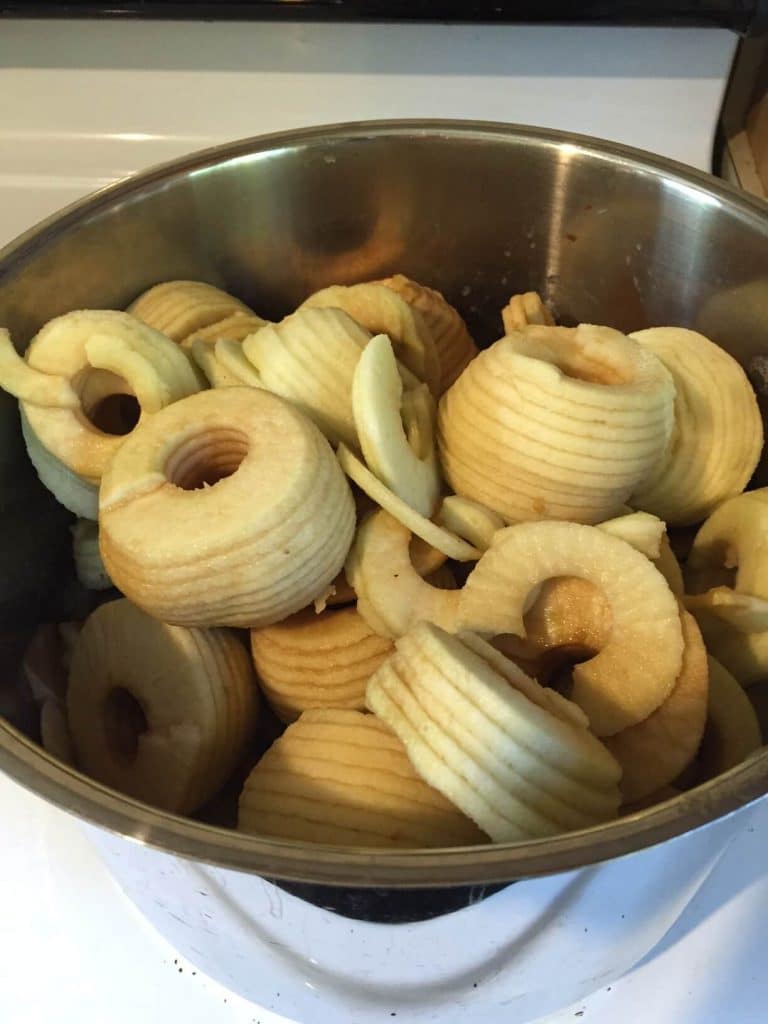 Once you've filled your stock pot, add enough water just to keep the apples from sticking to the bottom of the pot and burning.
Bring them to a low boil and then reduce the heat to keep it simmering.
Your apples should start to soften and you can mash them with a wooden spoon or potato masher every so often.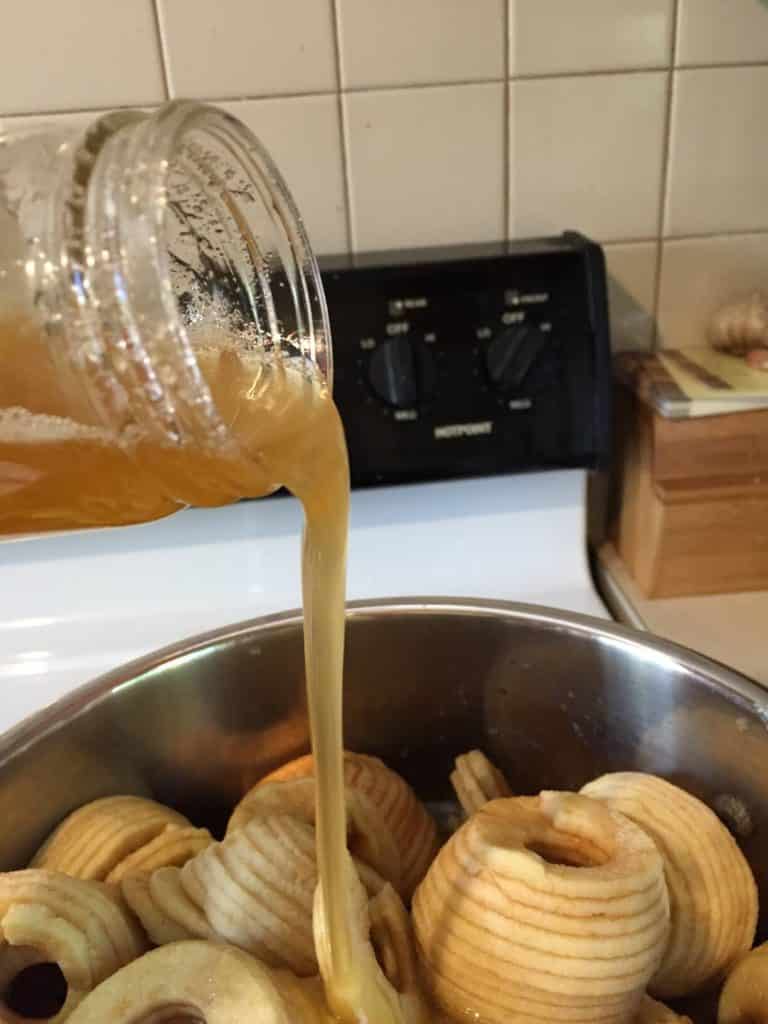 To sweeten I like to use raw, LOCAL honey!
Not only is it supporting local farmers and keeping processed sugar out of your applesauce, but local honey contains antihistamines from the pollen in your region. And the hubby and I have a real problem with seasonal allergies.
Finally add cinnamon to your liking. Your home will smell like hot apple pie all day!
If you'd like to get more out of your batch, continue to add apples, honey and cinnamon as needed and mash until you reach your desired texture.
Fill your jars with 1/2 inch headspace and process in a water bath canner for 20 minutes!
Place the jars of canned Cinnamon Applesauce on the counter to cool overnight.
The next morning, you can remove the canning rings and store in your pantry!
I hope you enjoy!
Looking for another use for all that applesauce?? Try Apples and Bananas Fruit Roll Ups!
This post was shared on The Homesteader Hop!