Make Your Own Onion Powder
Last week I ran out of a staple in our pantry… Taco seasoning!
Really it was for the best though, because it led me to to make my own Homemade Taco Seasoning In Bulk.
Begone with the store bought junk that has ingredients that I can't pronounce!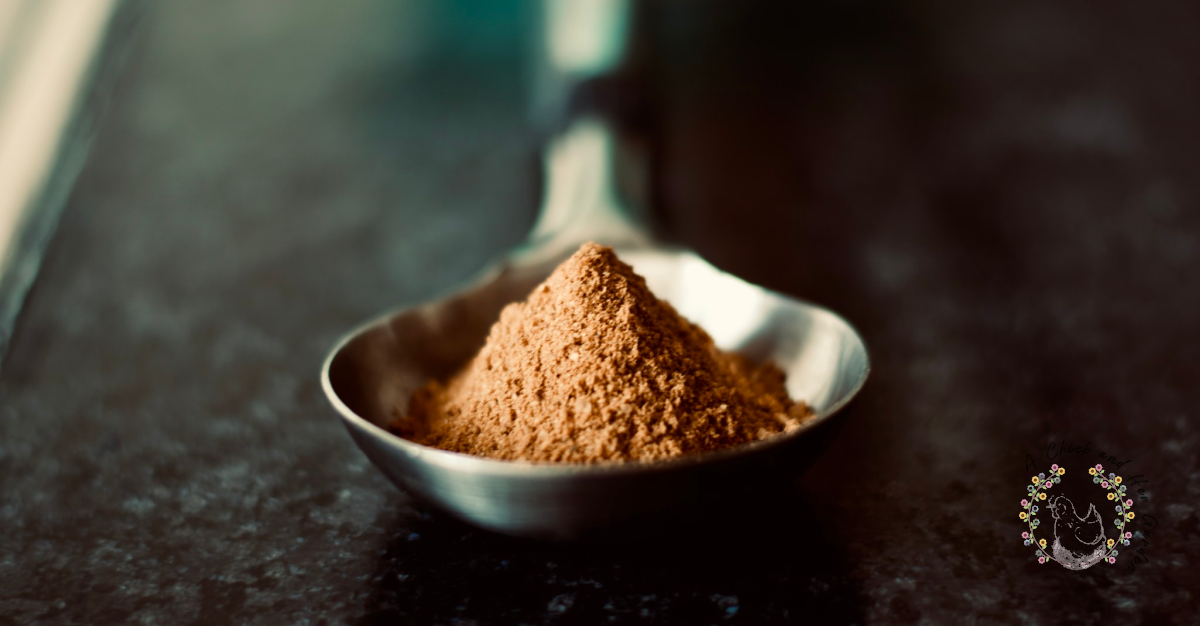 This page may contain affiliate links. I may earn a small commission when you make a purchase, but it does not effect your cost. Thank you so much for your support of A Chick And Her Garden! ~ Staci
Well in gathering my ingredients for Taco Seasoning, I realized I was also almost out of Onion Powder! Fortunately for me I had a bag of onions that were starting to sprout.
This sent me on a preserving and organizing rampage through the spices! It drove Nick a little crazy for the day, but was well worth it!
Share the love! Pin me for others!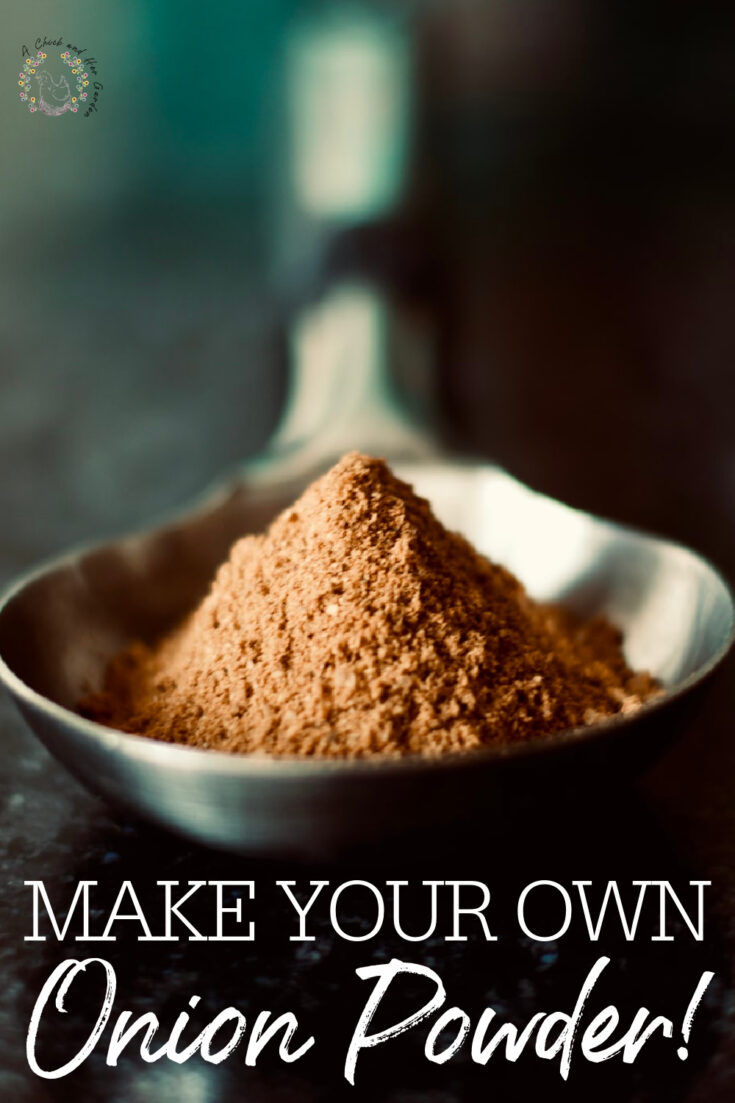 So, what do you need to make your own onion powder? Onions, a food dehydrator, and a food processor! That's it!
You could also use a mandolin like this one, to slice your onions, but a knife works too.
Related Posts:
Directions to Make Your Own Onion Powder
Peel and slice your onions thin with a mandolin or knife. (The mandolin helps get them super thin and even!)
Line your dehydrator trays in a single layer of sliced onions.
My dehydrator isn't a super fancy one, you just turn it on. So, I rotated the trays every 15-30 minutes to keep them even and check to see when they are ready.
You'll know they're done when they crumble easily for you.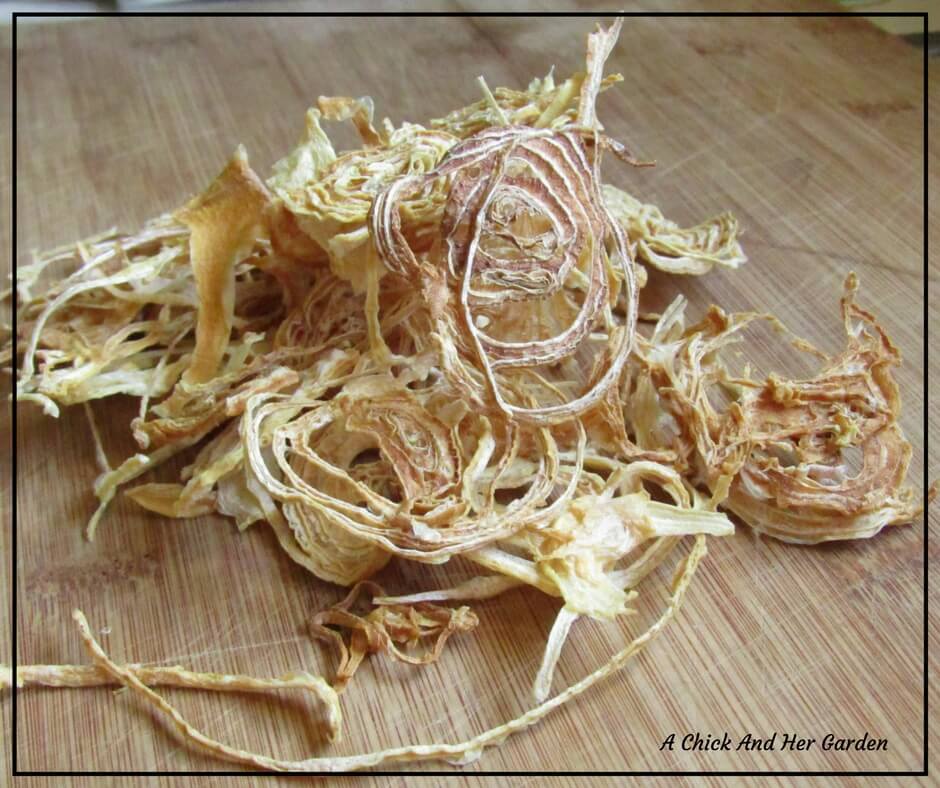 When they're finished, allow the onion slices to cool for a bit.
Put them into the food processor and process until you have a powder.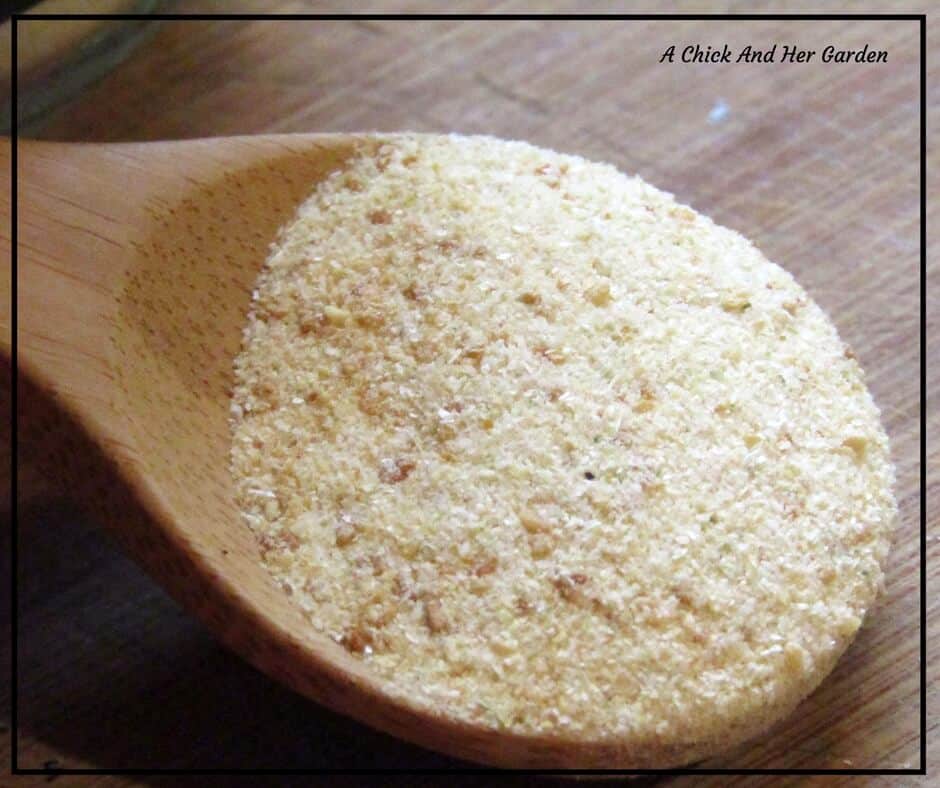 To store, I use a pint sized mason jar with these storage lids and chalk board labels.
Are you wondering how to stock your homestead pantry? Check out my post How To Stock Your Homestead Pantry to get started on your own and see what we have in ours!
What is a must have in your pantry? Tell me in the comments!