<

Every weekend since Christmas, I get the same question from Nick.  "Do we have anything I can put in the smoker??"
We got him this smoker as a gift and I may have created a monster!
Honestly, I'm not a huge fan of the smoker.  So, I don't get too excited when I hear that question.
Unless of course we're making Whiskey Apple Smoked Pork, or one of my new favorites, Bacon Wrapped Stuffed Peppers!!
Share the love!  Pin me for others!
We were going to a Labor Day party at my parents and I was asked to bring an appetizer.  I was planning on bringing my Cherry Tomato Pico De Gallo.  But, I thought I'd kill two birds with one stone and give hubby something to smoke!
I stopped at my favorite produce stand to check on an order of tomatoes for canning, and they had a beautiful spread of peppers.  I grabbed some jalapenos, banana and baby sweets.  (I also went a little overboard and grabbed a peck of green beans for dilly beans!)  Then I picked up some Sweet Italian Sausage, cheddar, and bacon.
Seriously, what more could you ask for??
The stuffed peppers ended up being a huge hit and I'm pretty sure the guys requested them from hubby for the next weekend at camp!
---
Bacon Wrapped Stuffed Peppers
Ingredients
2 dozen assorted peppers, jalapenos, banana etc.

.75 lb Italian sausage (I used sweet, but if you want more kick you can use hot.)
1 cup shredded cheddar
1 lb bacon
Directions
Wash your peppers, cut off the tops, and remove the seeds.  This corer is really helpful!
With your hands, mix together the sausage and cheddar cheese.
Stuff the peppers with your sausage mixture.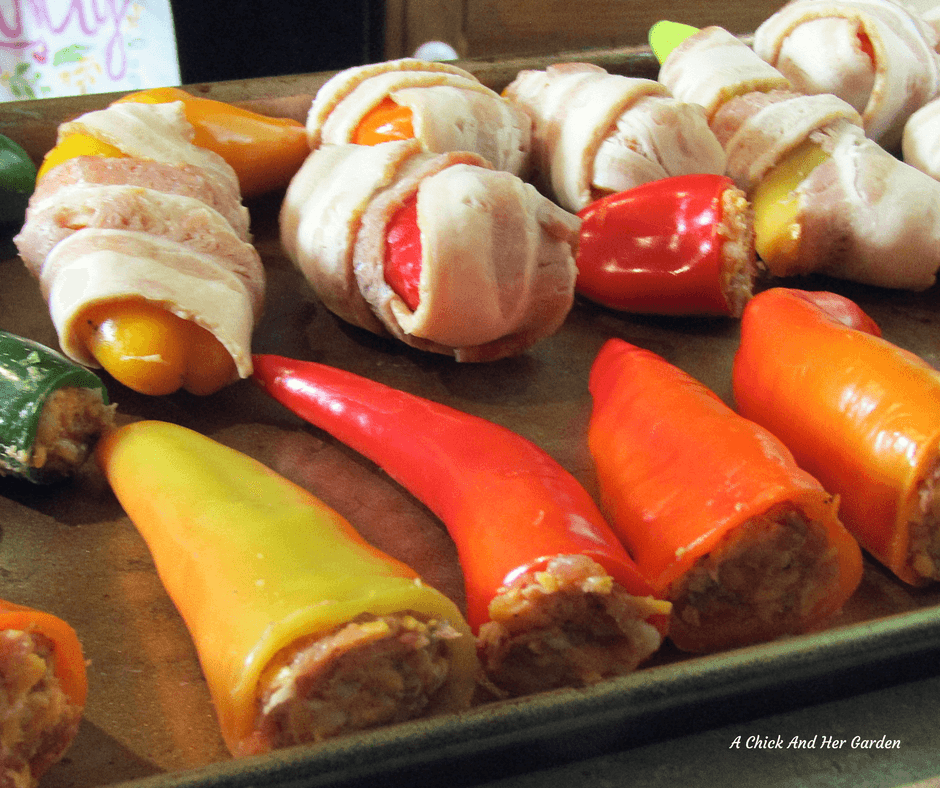 Wrap them with bacon.  Start by covering the open top, and leave enough bacon hanging over that when you wrap the end is tucked in.
Prepare your smoker with your favorite wood chips.  We used apple wood.
Get the temperature of your smoker to 220°F.
Place your peppers on the racks with the end of the bacon face down.
Rotate and turn the peppers on the racks as needed.
They should take about 45 minutes.
Serve!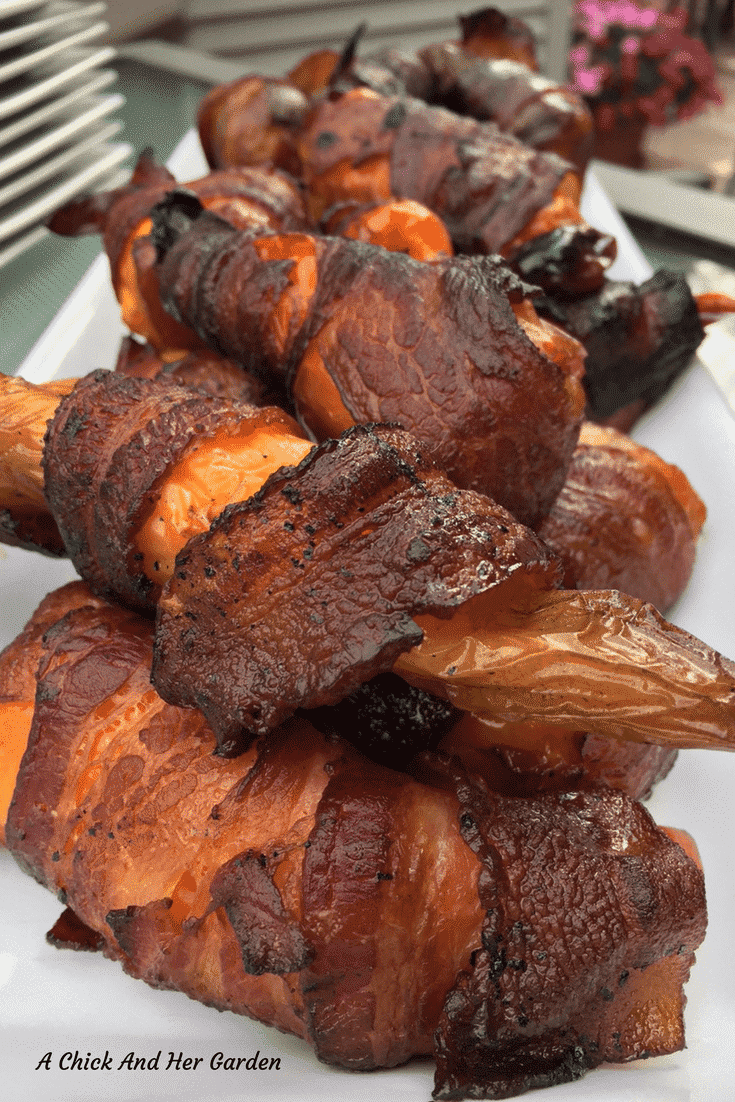 * These peppers can be made ahead of time, refrigerated over night, and reheated in the oven at 350° F, for 20-25 minutes.
[amd-zlrecipe-recipe:41]
Do you have a smoker??  What's your favorite thing to smoke??  Tell me in the comments.