Salami Squares ~ A Perfect Game Day Snack!
Does your family have a recipe that everyone loves and someone always brings it to a family event?? We do! And It has to be Salami Squares!
You could ask almost anyone in our family to make this appetizer and I would bet that no one would have to ask for the recipe!
Salami Squares started with my grandma, who had seven children and 13 grandchildren. Each of her kids and/or their spouse has this recipe. Most likely their children do as well!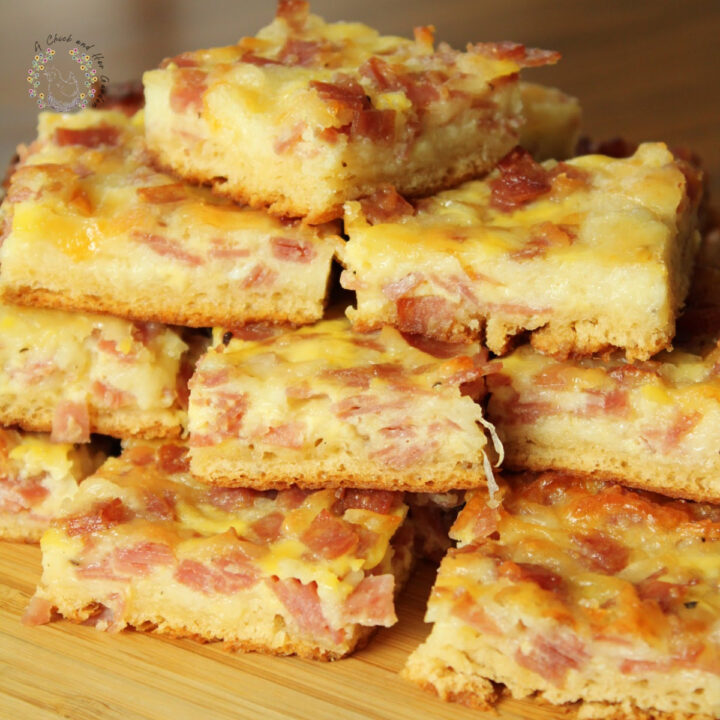 This page may contain affiliate links. I may earn a small commission when you make a purchase, but it does not effect your cost. Thank you so much for your support of A Chick And Her Garden! ~ Staci
The most trouble we would run into with Salami Squares, might be having multiple people showing up to a family dinner with a tray of these cheesy treats! (Which really, would be more of a blessing than it would be a problem!)
These are perfect for a snack, appetizer, or most definitely to add to your game day spread! Salami Squares are best right out of the oven, but are even good cold or room temp so can be brought as a snack for tailgating as well.
So, how do we make them? Check it out below!
Share the Love! Pin Me For Later!!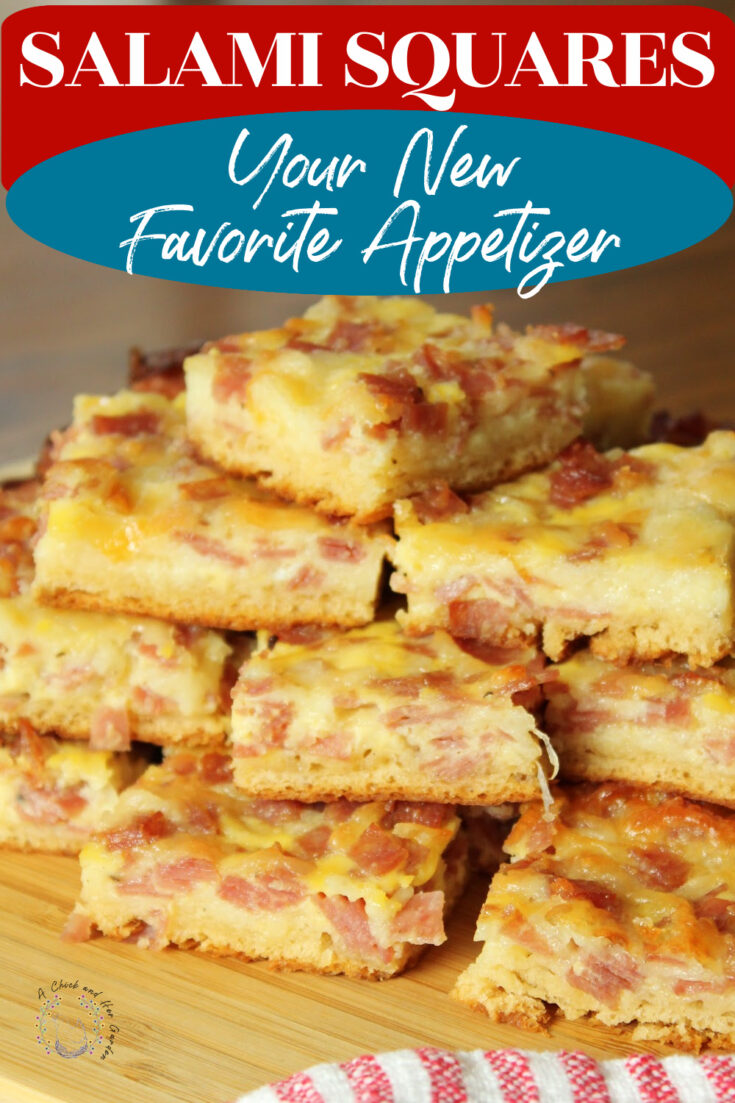 Ingredients
1 Pkg crescent rolls
3/4 lb shredded mozzarella
1/2 lb hard salami, chopped fine
3 Tbsp Parmesan
3 eggs, well beaten
pepper to taste
Directions
Preheat oven to 325˚F.
Spray a 9″x13″ baking dish with non-stick cooking spray and roll out your crescent roll dough into the pan, pressing it out to fit the whole dish.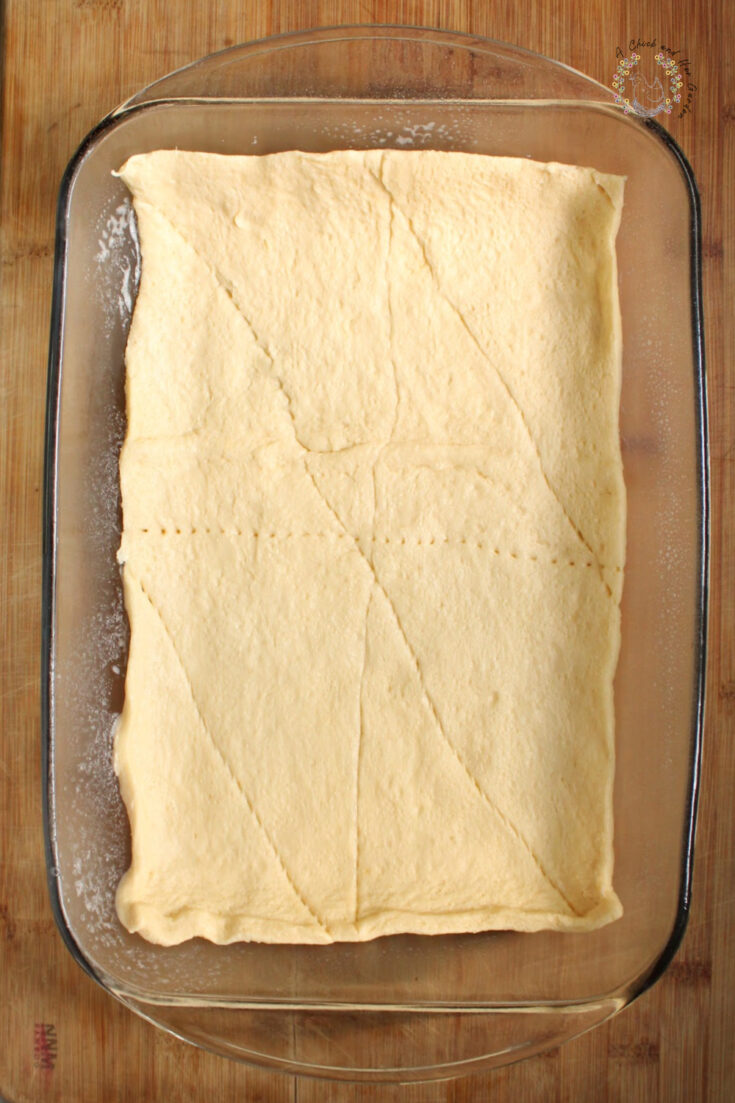 Whisk the eggs and mix in the salami first, fully coating the chopped salami with eggs.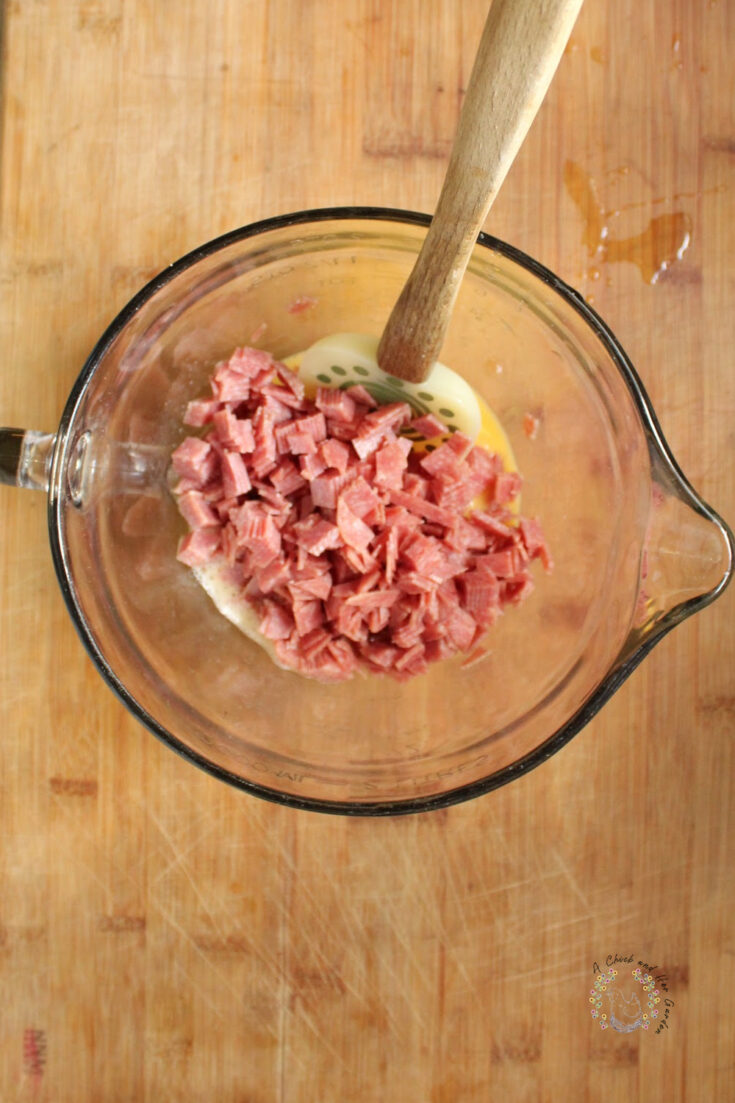 Next add the mozzarella, parmesan and black pepper to the bowl, and mix thoroughly.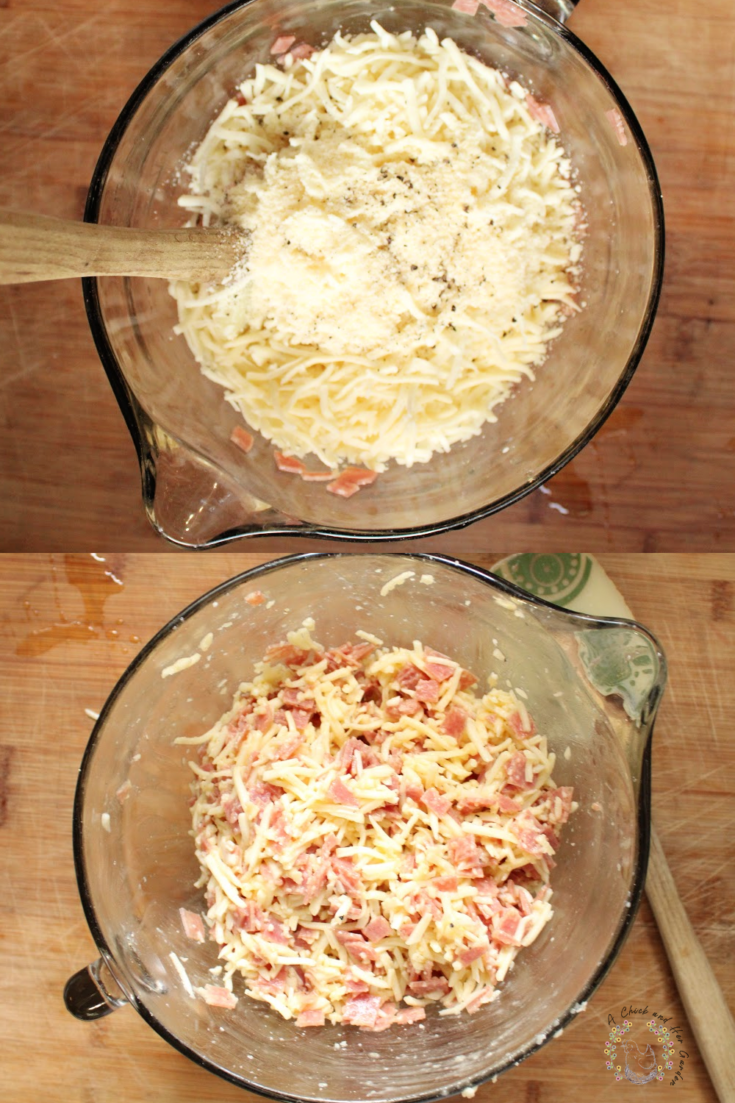 Dump the cheese and salami mixture onto the crescent roll dough and spread it out evenly over the dough.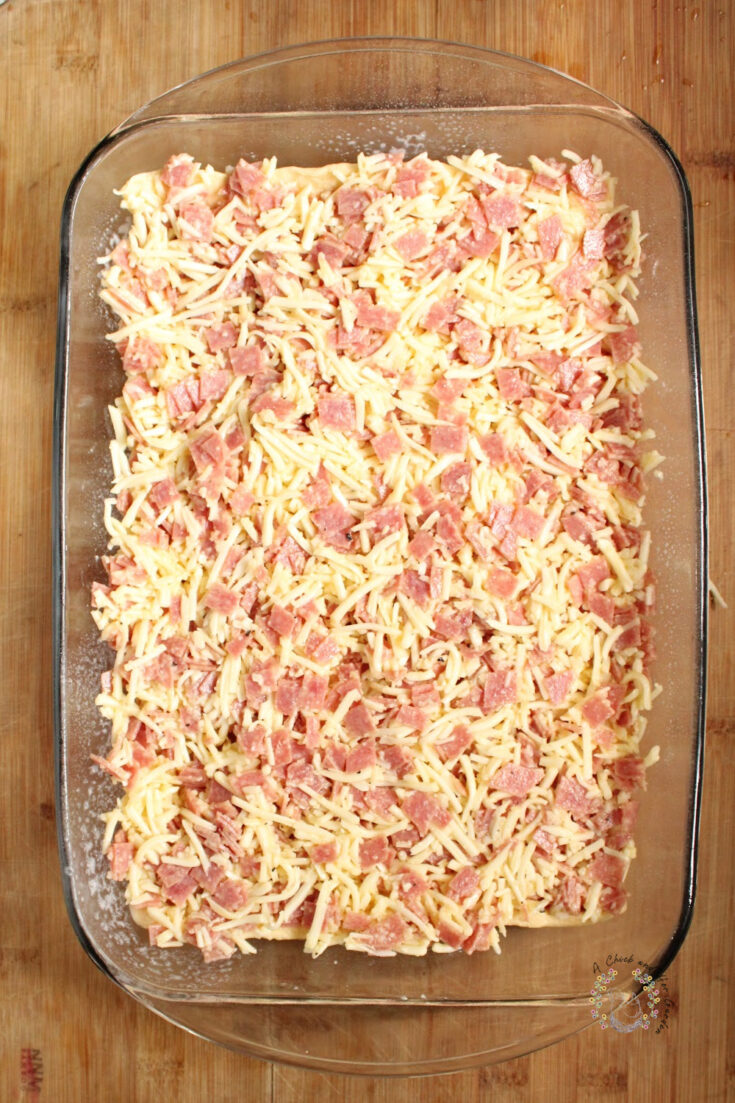 Bake for 40 minutes, until the top is golden brown.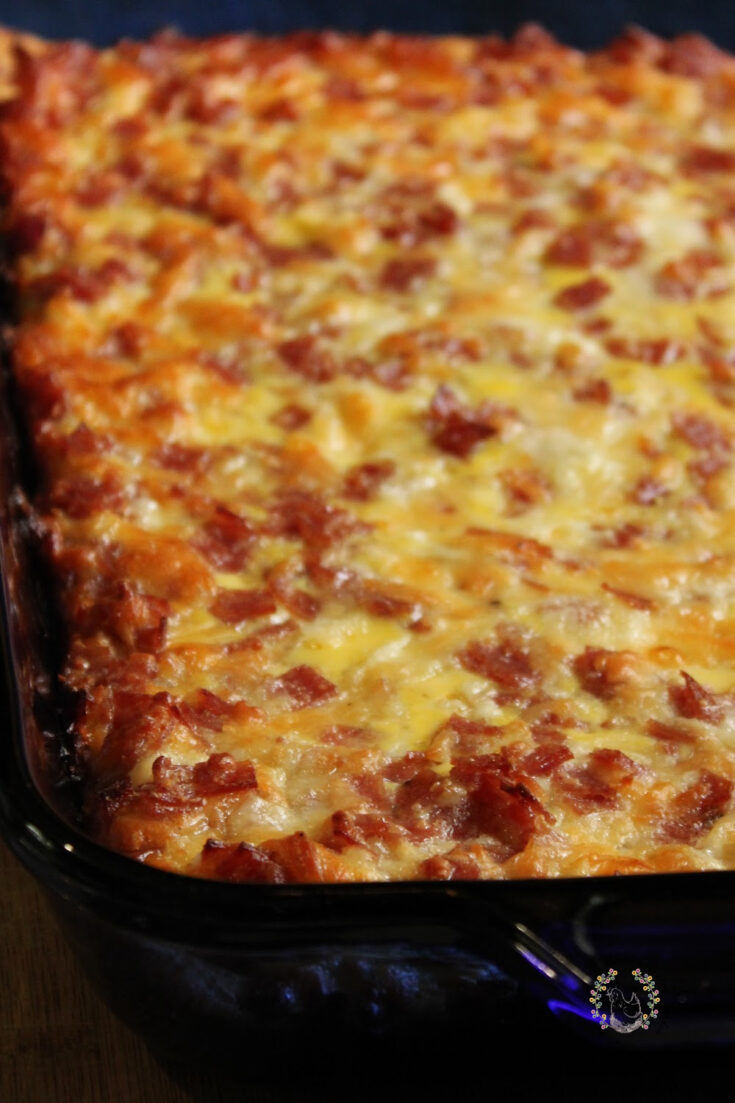 Allow to cool for 5-10 minutes and then cut into squares and serve! It's that simple!
These will not last long! I hope you enjoy them as much as my family does!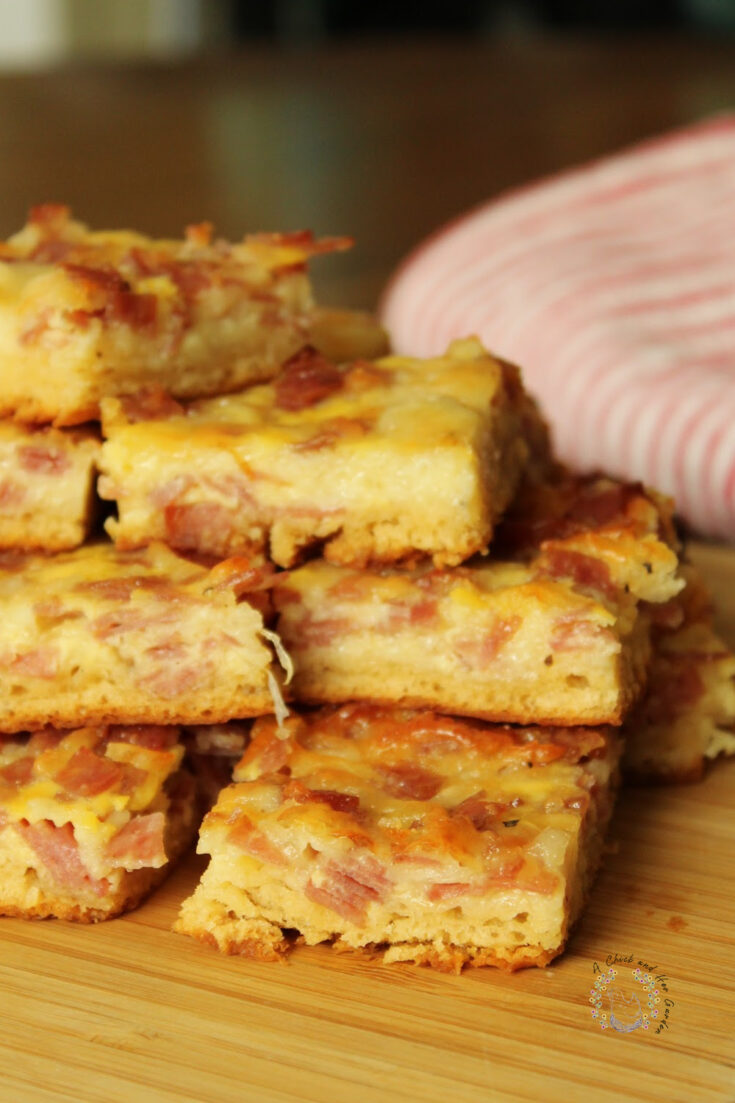 P.S. These are by no means a healthy snack and they can be addictive! Eat at your own risk! Ha!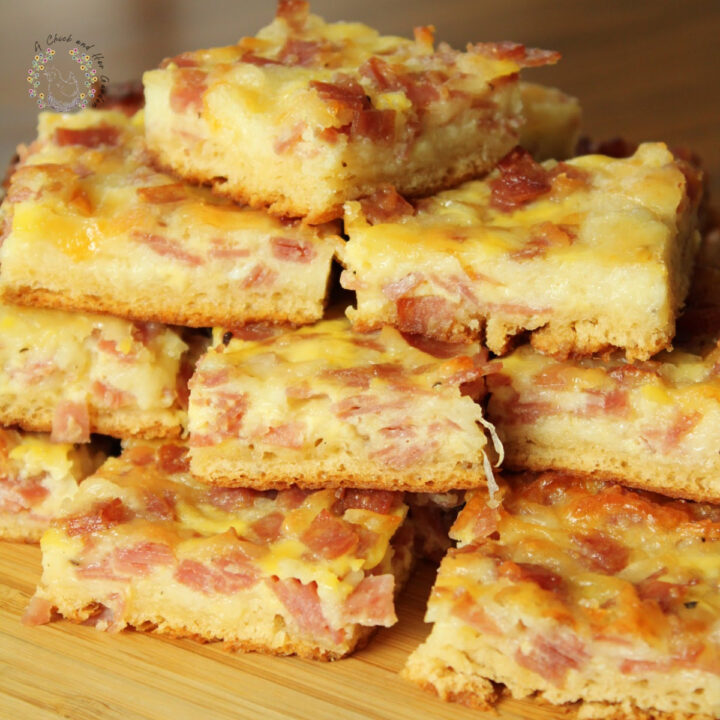 Salami Squares
Ingredients
1 Pkg crescent rolls
3/4 lb shredded mozzarella
1/2 lb hard salami, chopped fine
3 Tbsp parmesan
3 eggs, well beaten
pepper to taste
Instructions
Preheat oven to 325˚F.
Spread crescent rolls into a 9x13 pan.
Combine the remaining ingredients and pour over the crescent rolls evenly.
Bake for 40 minutes and cut into squares and enjoy!
What is a recipe that your family loves? Tell me in the comments!