The Battle Between Mud And A Clean House
A wise woman recently said to me, "Dog owners have 5 seasons. The one between Winter and Spring is called Mud." Thanks Vicki! You couldn't be more right!
Add to that a husband that works outside and forgets that shoes should come off at the door, and you have a lot of work to keep those floors clean!
Pin Me For Later!!
My cleaning regimen for floors is usually sweeping at least twice a day, Swiffer mopping at least once a day, and hand mopping once a week.
That is just in a normal week. Not in the season of "Mud."
If you follow me on social media, you may have seen where my two angels (used lightly) recently decided to play in the mud and knock me down to get into the house. They proceeded to run through every single room of my house, carpet, hardwood, linoleum you name it, I cleaned it.
That my friends took a lot of Swiffering!

---
How I Hacked The Swiffer
I hate mops and buckets. It just kind of grosses me out. Pushing dirt around with soapy water doesn't seem to get the job done. So I do use a Swiffer.
But, the costs of the cleaning solution and pads gets to be a bit expensive in my battle between me and the mud!
So how did I hack it and how did it save me money?
Let's start with the disposable pads. First off disposable is a word that I dislike to begin with. I like reusable!
Using one pad a day costs me almost $200 a year. Seriously?!?! To mop my floors?!
Microfiber towels though, this pack of 50 costs $19.99!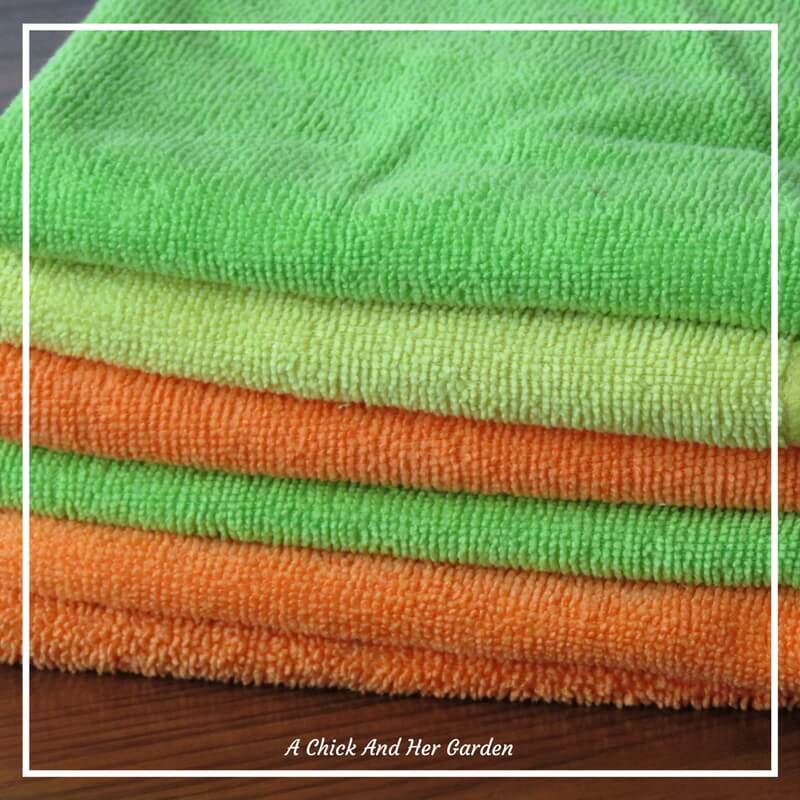 There's one hack down! I just use 2 rubber bands to attach the towel to the bottom, making sure not to cover the spouts, and remove and toss in the wash when I'm done.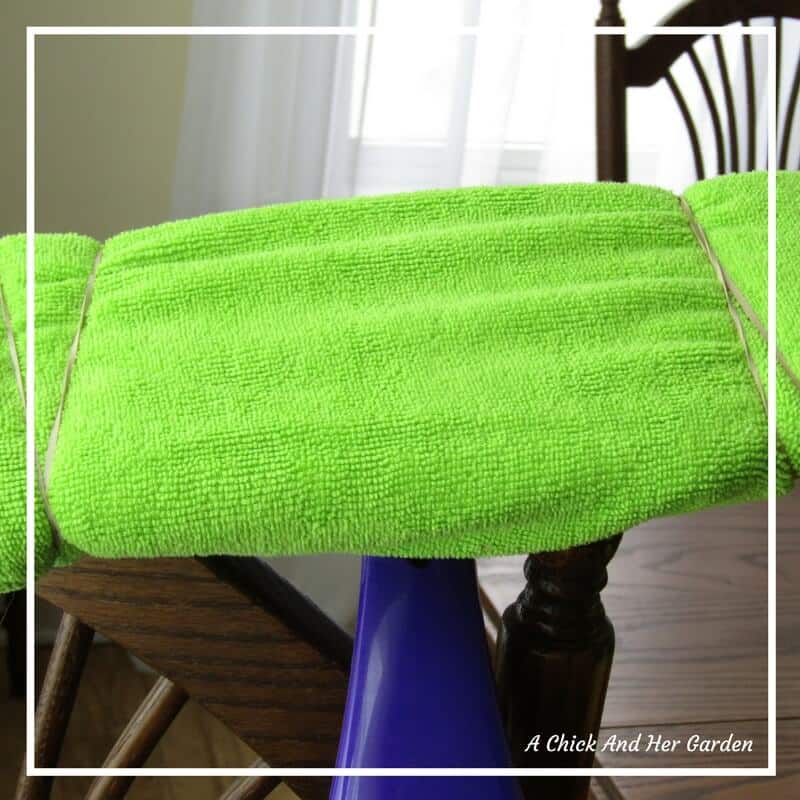 $180 in savings right there!
Now for the cleaning solution. It was taking me a bottle a week to clean all of the hard surfaced floors. Between dogs, said husband and daycare kids it was taking a lot.
At first I thought no problem, just twist off the lid and add my own cleaner. Well the great people at Swiffer are smarter than I gave them credit for.

The lid has teeth in place to keep you from doing just that. But, I was determined! You can see my frustration in the picture, HA!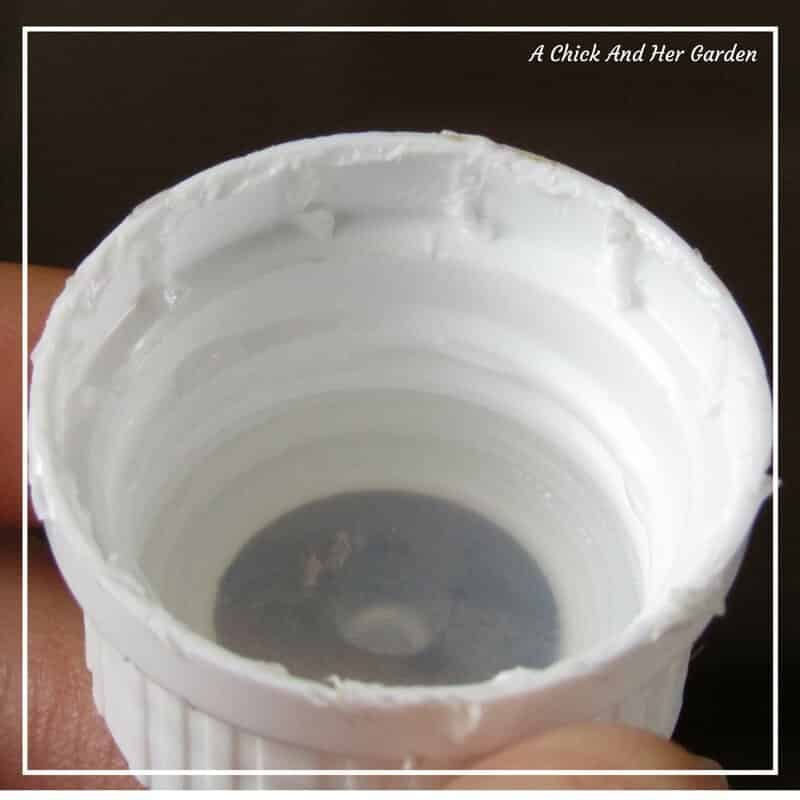 Soak the lid in very hot water before trying to remove it. It will still be a little tough but you can do it!
Now let's remove those suckers so we don't have to do that again! You can use small scissors or nail clippers to do that.
So where did I save my money with the solution?
It was costing $338 a year in the stuff, that honestly I thought left a sticky feeling on my floor.
I am now making a cleaner of 50% water and 50% white vinegar and adding orange peels to the mix.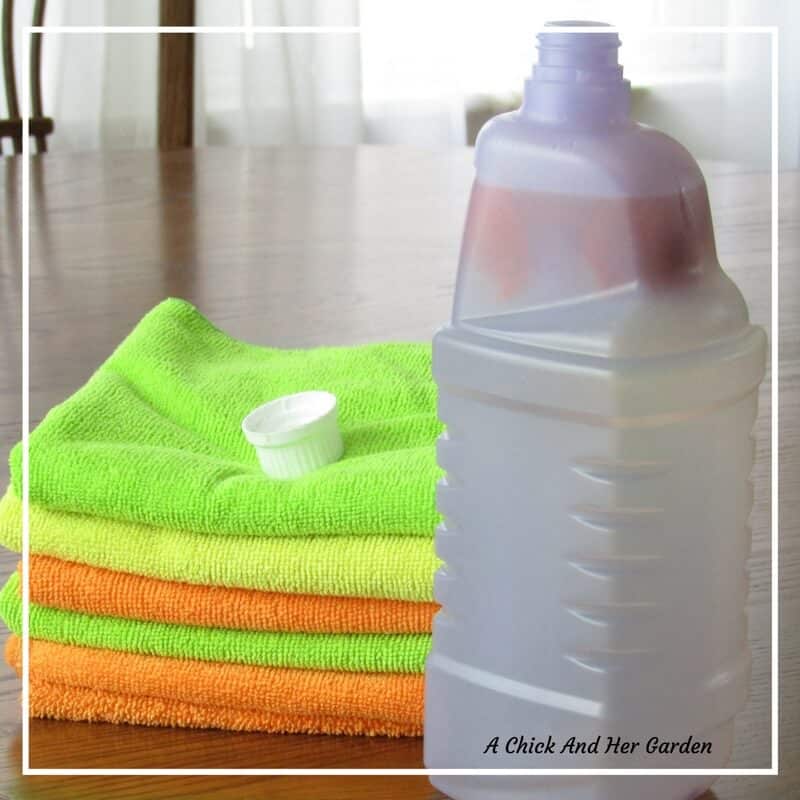 The vinegar is costing me $18 per year! Yep $320 cheaper!
I have mostly linoleum so I can use the vinegar, but for hardwood I would recommend making a non-acidic solution instead. Still MUCH cheaper!
What should I buy with my extra $500 this year? Two goats you say?? I'll let Nick know! 🙂
Now that's one way we save money on the homestead. Wanna know how you can make it?? Check out my post How to Make Money on the Homestead!
What is your cleaning hack?? Tell me in the comments!
This post was shared on some of my favorite Blog Hops & Link Ups.