Make Your Own Full Back Rice Bag
Last night tragedy struck!
I could not find my rice bag heating pad!
All of the different jobs that I take on can take their toll. Lifting feed bags, hunching over a garden, seed table, laptop, picking up kids and all other general homestead tasks.
Some days all I want is to curl up with my heating pad and a good book.
Last night was a little rough and I woke up so sore and stiff. This morning I decided to make myself a new one. But, I decided to take it one step further.
Sometimes you just can't tell what part of your back needs the heat more. So, I'll just make one that takes care of it all!
Pin Me For Later!!
Related Posts:
---
What you'll need.
1.5 yard flannel fabric (I like to get extra, just in case.)
matching thread
10 lbs rice (Yep, I said that. But, it will be sooooo worth it!)
A favorite essential oil is optional
How to make it.
Measure and cut your fabric out to 32 inches by 44 inches.
Fold it in half width wise, right sides together, and pin the side and bottom together. Leave the top open.
Sew together at a half inch, along your pinned edges.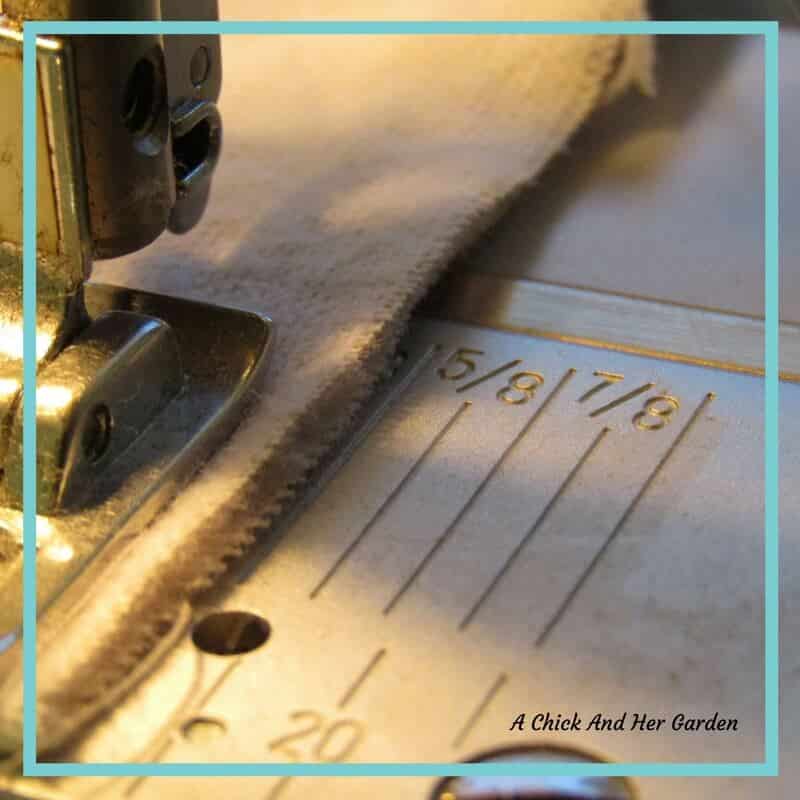 Turn it right sides out and measure out 6 lines from top to bottom about 2 3/4 inches apart, to make 7 channels opening at the top.
Sew each line from bottom to top, stopping about an inch from the top.
Fill each column with rice, leaving 10 inches without rice.
Fold in your seam at the top and sew shut, as close to the edge as you can.
You're done! Seriously, that is all!
To heat it, fold it up and fit into your microwave (it might be snug!). Microwave for 5-6 minutes. Lay it out and lie down with a book and be happy!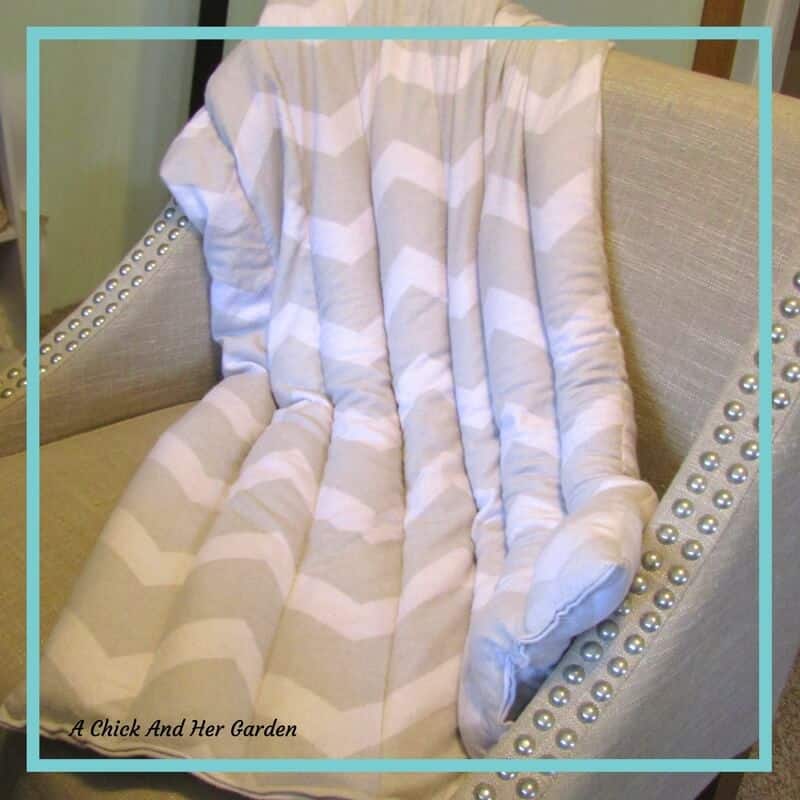 What essential oil would you add? I love lavender!
This post was shared on some of my favorite Blog Hops & Link Ups.