Valentines Day Sensory Bin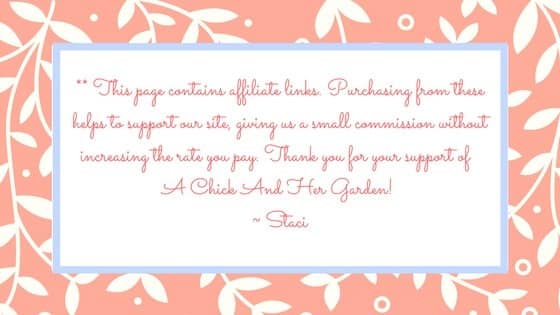 Recently, in my post Including Kids In The Garden ~ How's and Why's, I talked about the benefits of sensory play! And as much as kids love it, they can get bored just like they would with anything else.
That's why I like to use the seasons and holidays to change it up!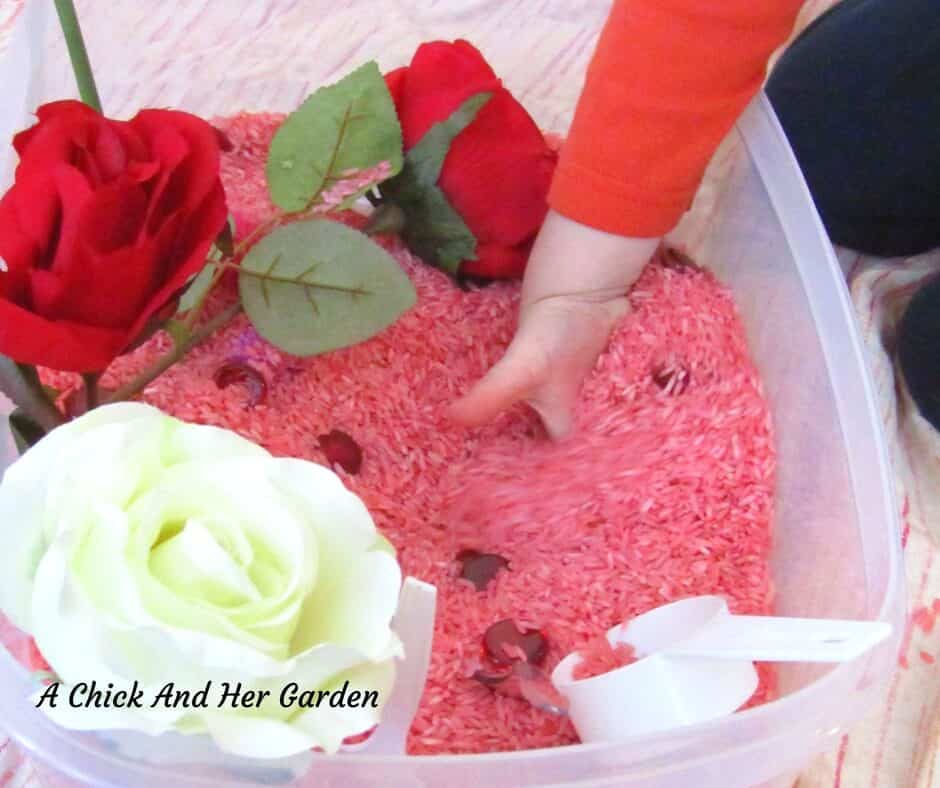 Besides sensory needs being met, creativity and social studies opportunities really come out when playing in the bins.
The stories and scenarios that kids come up with really are amazing!
Pin Me For Later!!
Playing In Rice
One of the favorites around here, would have to be the colored/scented rice bins!
How do I do it??
Just 3 ingredients; rice, Kool Aide powder, and rubbing alcohol!
A 10 pound bag of rice in the bulk section at Walmart costs a little under $9, and gives me about 8 gallon freezer bags of rice.
When I worked in a Daycare Facility I had the luxury of a huge sensory table. That took about 4 gallons to fill it.
But here at home, a large food storage container like this is perfect and only takes one gallon!
Because of that I can make a bunch and have them on hand to switch out.
So how do we make it?
Fill a gallon bag about 3/4 full with rice.
Add 1 packet of Kool Aide powder.
Add a few tablespoons of rubbing alcohol.
Seal the bag and shake it up until the color is mixed throughout the rice.

For a darker color you can add more Kool Aide.

Dump the rice onto a baking sheet and allow it to dry.

The rubbing alcohol will smell at first, but will evaporate, leaving your rice a beautiful color and scented like the Kool Aide!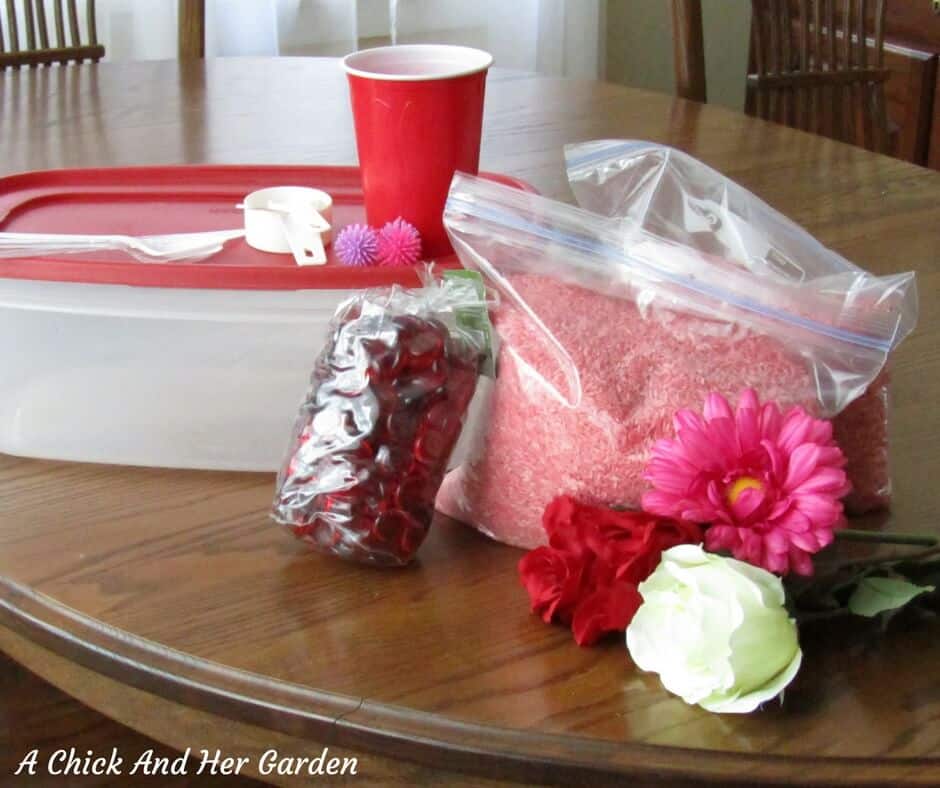 For the Valentine Theme you can use any of the red "flavors." Then add spoons and cups for digging and scooping, some flowers that were about $1 a piece, and some red beads from the floral department.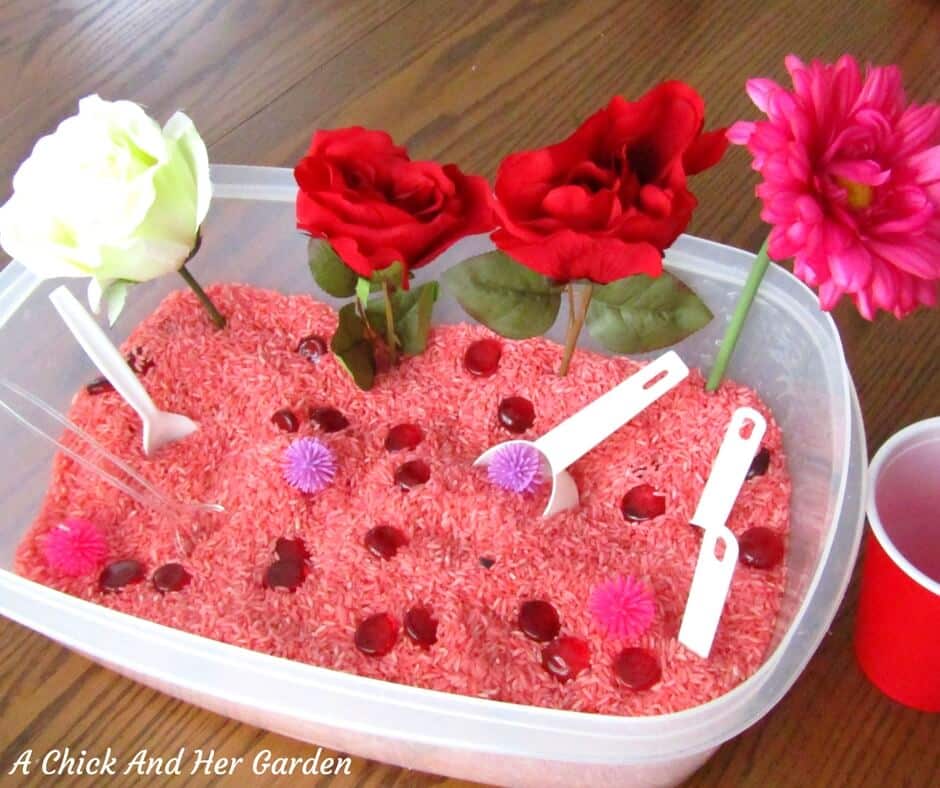 The kids have so much fun "planting" the flowers, filling cups, and searching for the beads hidden in the rice. And the smell really catches them off guard! They get SO excited!
Do you have any fun sensory activities that your kids love? Tell us about them in the comments!