The Kids Are Ready!
Last week, in Including Kids In The Garden ~ How's and Why's, I told you all about the benefits of including the kids, and how to get them interested.
I asked them questions and helped the kids decide on what seeds they wanted to grow! (Miss Lilly wanted every flower, "because they're so pretty!")
So now that we have out list made up, we just plant the seeds. Right??
Not here at Miss Staci's house!
We need to get a little dirty first!!
Pin Me For Later!!
Related Posts:
Diggin' In The Dirt
One of the benefits that I mentioned before was sensory play, and this was the perfect opportunity!
Kids make a better connection with things when they have a bit of free reign to explore on their own terms. And what better way than getting elbows deep in a tub full of dirt?!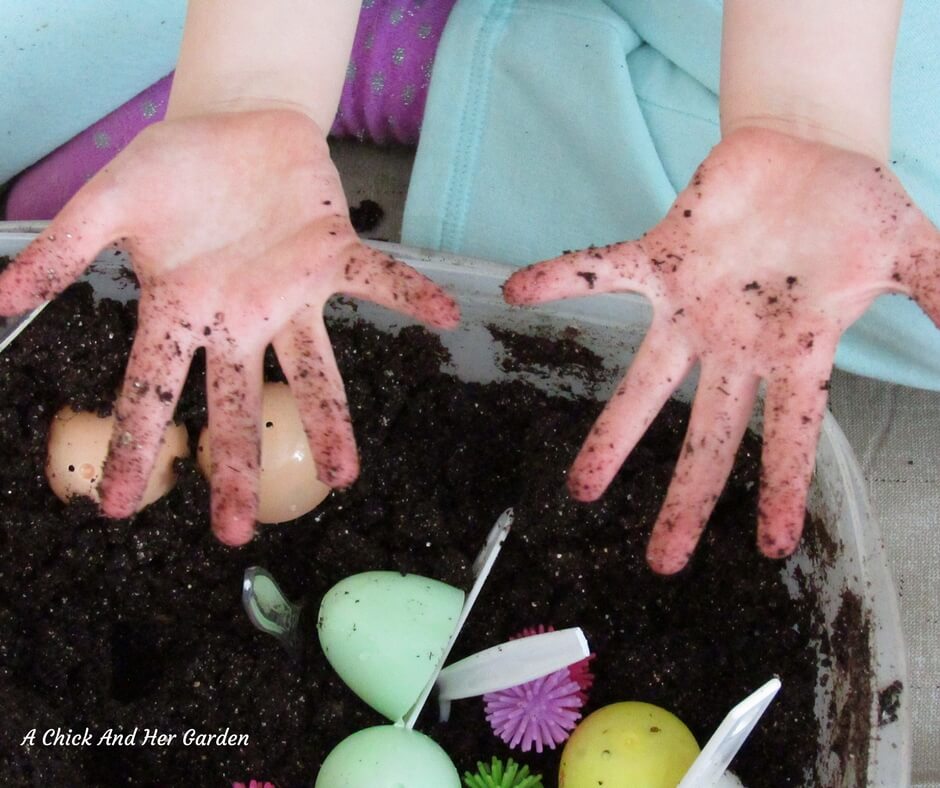 Before we got down to the serious business of planting our tiny seeds, we played in damp seed starting mix. Although there were some "are you kidding me?" looks, it was all smiles within minutes!
In the bin I added spoons and cups, some plastic Easter Eggs, glass floral beads and small sensory toys to hide and dig up.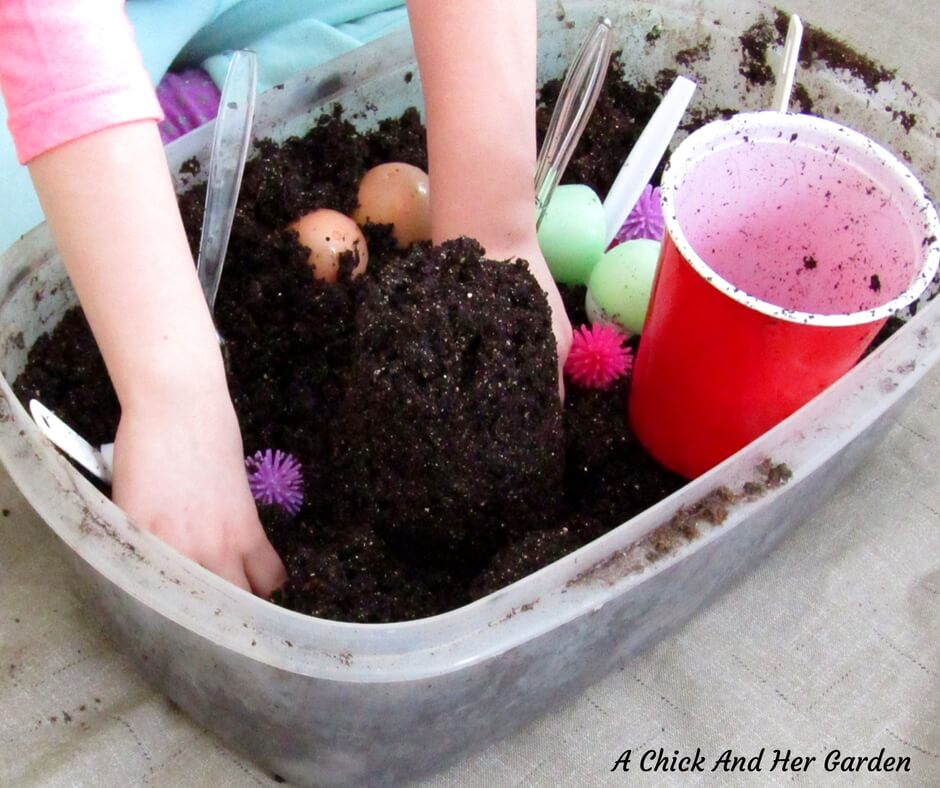 As we suspected, when I mentioned our plans for the day, Nick wanted to ban us to the garage! Don't worry hubby, we laid down a table cloth!
Starting Seeds
After we got all the mess and fun out of our systems, it was time to plant our seeds. This is their garden so, for the most part, what they say goes!
We went through the list of what we wanted and I helped them to understand that not every seed should be started now. Some will have to wait!
For our seed tray I used the lid to a disposable aluminum pan, and another lid to cover them.
I made soil blocks with my soil block maker. This left perfect little indents for them to add the seed.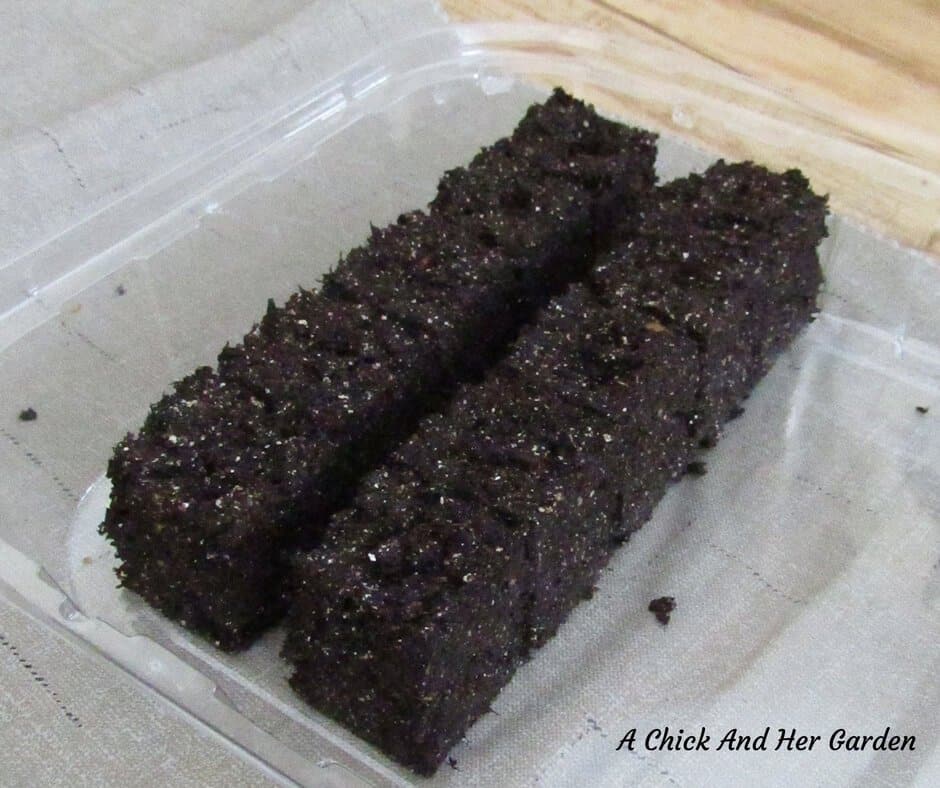 We put a seed in each block and added a little extra soil over the indent.
We gave them one last spray with our water bottle, covered them up and placed them in the window.
Last time, I mentioned how this will be a lesson in patience. A half an hour after we finished I was already hearing, "I guess they're not ready to come out yet!"
It might be a long wait for Spring!
The kids will love it though and I can't wait for them to spot the first seedling emerging!
Do you kids love the dirt? Or steer clear of it? Tell me in the comments!