In A Pinch Pizza Pockets
"Ms. Staci, what's for lunch??"  Hmmmmm, that's a great question!
So today I was a little unprepared.  (I know, shocking.)  It's Friday, I need to go grocery shopping, and it got down to 3°F last night.  I wasn't feeling it.
Grilled cheese! That's perfect! Except I used up the cheese in hubby's lunch.  Breakfast for lunch?  Did that already this week.
** This page contains affiliate links. Purchasing from these helps to support our site, giving us a small commission without increasing the rate you pay. Thank you for your support of A Chick And Her Garden! ~ Staci
Share the love! Pin Me For Later!
Yum

So, after being asked twice more.  I did a serious search of the fridge and pantry.  Don't judge what I found.  Canned biscuits.  Yep, we were supposed to have Chicken and Biscuits for my mom's Christmas dinner, but the flu was circling our family and homemade just wasn't going to happen.
OK, I could thaw out some chicken and gravy.  Problem solved.  But I wasn't really feeling that either.  Pizza! Yes that's it.  The kids love pizza and I don't remember the last time we had it for lunch!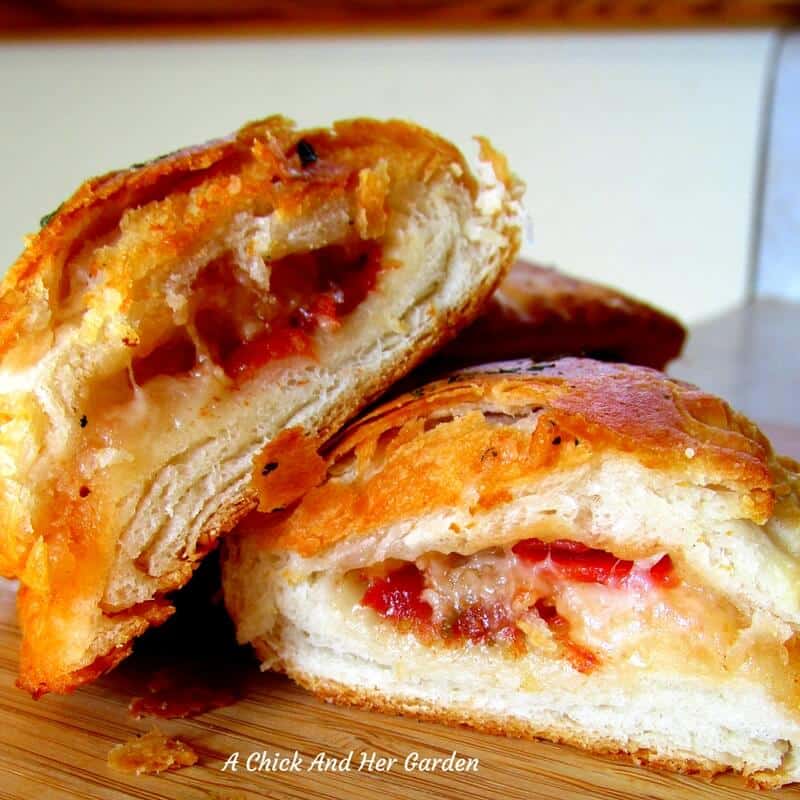 "OK Lilly, we're having pizza pockets!"  "Two courtesy bites, right Ms. Staci?"
That's the rule around here and if you don't like it you don't have to finish.  And this little cutey is not usually excited about something she's never eaten, unless you tell her it has chocolate!
Well two courtesy bites turned into two pizza pockets, and I've found my new freezer meal for lunches!
---
Making the Pockets
The whole process from prep to serving took about a half an hour and 20 minutes of that was in the oven.
Start by separating the biscuits and rolling each one out to about 1/4″ thick.
Add sauce.  I like to use my homemade spaghetti sauce for pizza and little Miss Lil is not a huge fan so I only used about a teaspoon for each pocket.  You can serve these with a cup of warm sauce for dipping for those who like more sauce.
Add about 1 to 2 tablespoons of mozzarella cheese and any other pizza toppings you would prefer. (We used chopped pepperoni.)
Fold the dough in half and pinch together with a fork.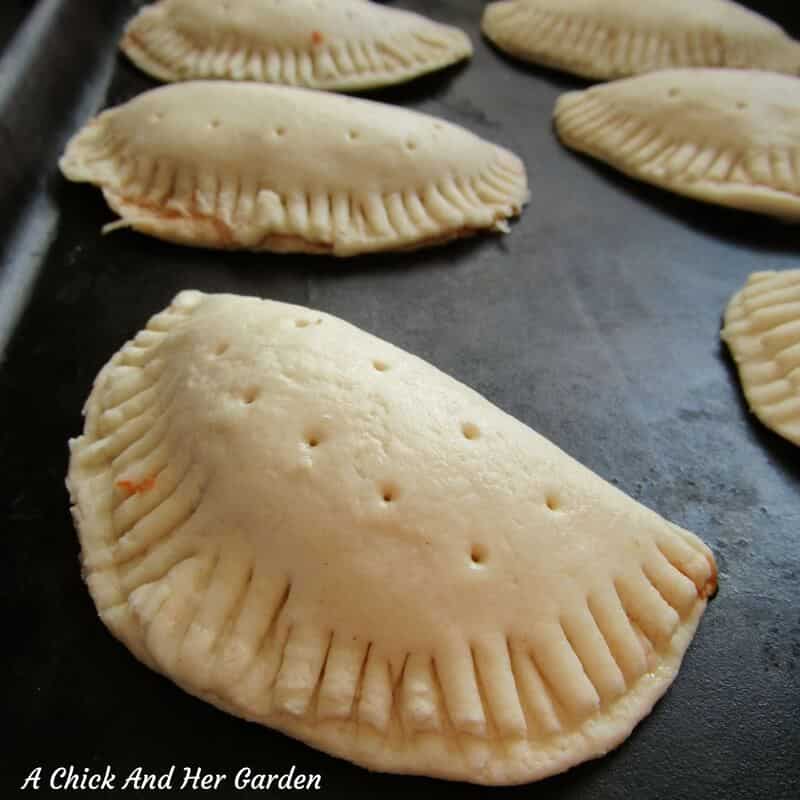 Poke holes in the top, to allow steam out and even cooking.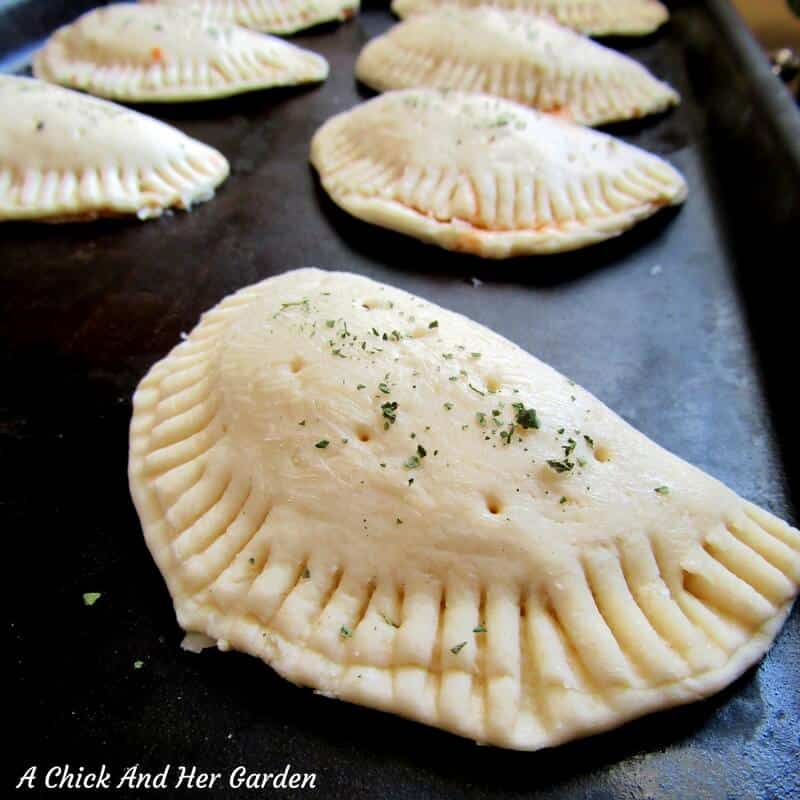 Brush the tops with melted butter and sprinkle with oregano.  (OK, that part was for me. I doubt the kids care about oregano seasoning, but I can't have pizza without it!)
Bake at 375°F for 20 mins.
Enjoy!
This post was shared on The Homestead Blog Hop