Another Season Has Come To An End
This gardening year is coming to an end, and I've been planning for next Spring since July. Making mental notes of the mistakes I've made, the plants I forgot to start and where I can tuck a new raised bed without the hubby noticing right away! All that remains is a bag of potatoes, some carrots and a few brussels sprout plants.
This past Winter I was commuting to a full time job 45 minutes away, through the Snow Belt, which actually would leave me driving up to an hour and a half each way, on some days. With that much time taken out of each day I tried to cut corners a bit.
Pin Me For Later!
My Mistakes
The first mistake I made was with my onions. Every year prior I had started my onions from seed, in January.
Last summer, in my small garden, I yielded close to 300 onions! They were a mix of Red and Walla Walla.
This year, I tried sets, planting the same amount of bulbs as I had seedlings. And you know how many onions I got? Four. Yes, you read that right. I yielded four onions!
I thought maybe I had done something wrong, so I compared notes with my gardening friends of the area and the general response was, those who used sets got nothing and those who started seeds thrived.
So, lesson learned. The onions will be started from seed every year!
Mistake number two. I over-estimated my clay soils ability to hold water. We had an extremely wet Spring and extremely dry Summer. It took a long time for the soil to firm up and when it finally did I was worried that I might end up with a soggy mess again if I watered too much.
This mistake left me with stunted tomato, cucumber and pepper plants. To solve this problem I need to pay closer attention to my soil as we adjust it with more organic material.
My third, and definitely not my last, mistake was in my seed starting. Some of my tomato and pepper plants were started much too late and with so little time, because of my all consuming job, I did not give them the love and attention that I had in prior years.
Thankfully for me, hubby agreed with me that having an in home daycare would bring more income into our home as well as afford me more time to support and take care of our family and homestead.
Plants To Add Next Year

Strawberries
I have been planning on adding a strawberry patch for two years now and have yet to get it done. My goal this coming Spring is to add a raised bed just for my favorite fruit! Maybe I'll even get ambitious and start from seed!

Artichokes
Two years ago I started artichokes from seed and planted them in a flower bed. Unfortunately for me that bed was too close to a Black Walnut tree and they never came back. This coming year I'd like to give it another try! Who wouldn't? Look how beautiful they are!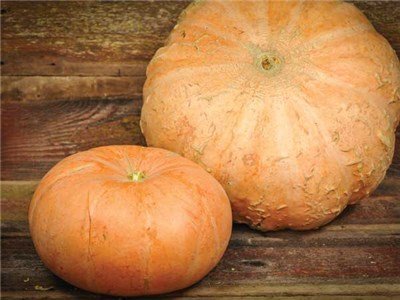 Pumpkins
Again, due to time, I didn't get any pumpkins in. And my fall garden was pretty sad without them! Our garden will be expanding and we will have plenty of room for a variety of pumpkins. Hopefully it will mean that my fall decor will not be non-existent like it is this year.
I'm sure this list will at least double by the time I order my seeds. But for now, these are what I truly missed this year!
Exciting Projects For Next Year
I love the inquiring minds of children and next year I can't wait to introduce the kiddos in my daycare to their own raised bed! They are so curious and creative, and they LOVE when they can call something their own. I am really excited to see what beauty comes from their tiny little hands and their enormous hearts.
Another project is to add a raised bed just for carrots. They go so fast around here and our families love to gobble them up as well.
I never have enough. The bed will be made from cinder blocks with flowers planted in the blocks. Hopefully with this new bed I can finally make it through winter without having to break down and buy them at the store.
I also plan to increase my edible landscaping. I love looking at a beautiful flower bed with hidden treats adding to the texture. Or walking up the steps of the porch, grabbing a handful of cherry tomatoes, and sitting with a good book.
Aside from everything else, every summer I am reminded of the peace I get from working in the garden and the healthy life I can give my family.
What have you learned from your garden this year? Do you have any big plans that you already can't wait to start?
This post was shared on: