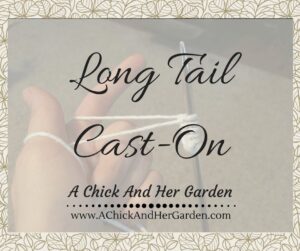 Long Tail Cast On
When my grandma taught me how to knit, casting on was something that I had the most trouble with. It's easy to forget! You cast on, spend how much time following your pattern, finish that pattern and then you have to think back to how you started the last time. The Long Tail Cast On is what I use for most of my projects.
Casting on was not difficult, once you got the hang of it. It's just not done as frequently as any of the stitches you are doing.
Hopefully this video tutorial will help you get the hang of it!
This post was shared on The Homesteader Hop!