Pumpkin Spice Zucchini Muffins
At this point we all seem to be swimming in zucchini! I tend to get stuck in a bit of a rut with my zucchini. Grill it, roast it, pasta, bake it, bread. So I've been putting the bulk of it on my farm stand and it's been selling out every other day. But it started to make me feel wasteful. I should be striving to find new uses for it! So I set out on a mission this week to come up with something new. I combed the kitchen and came across some left over pumpkin in the freezer from last year! Might as well jump on the pumpkin spice kick a little early!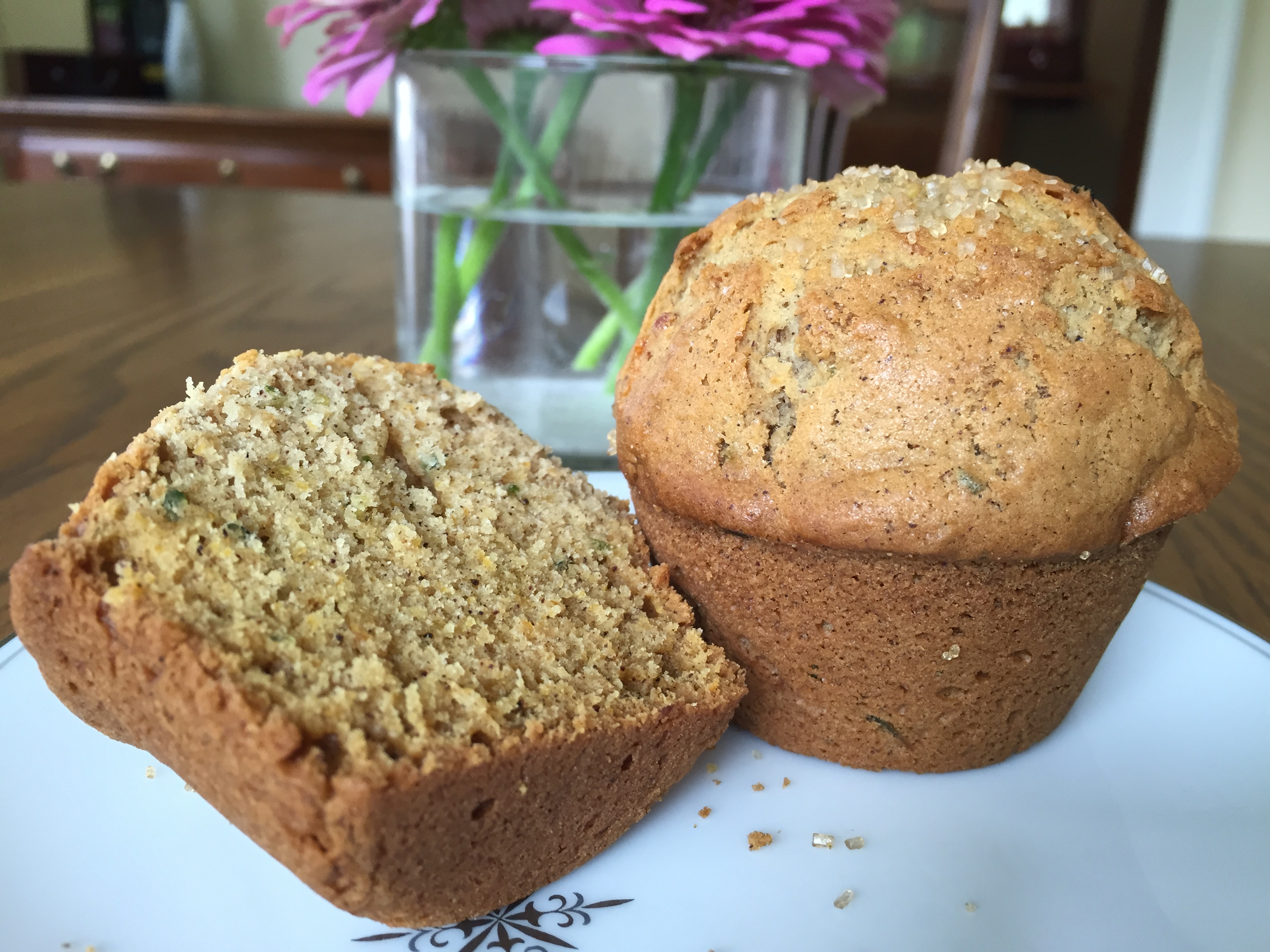 Ingredients
2 cups grated fresh zucchini
2/3 cup melted butter
1/2 cup fresh pumpkin puree
1 1/3 cup sugar
2 eggs, beaten
2 tsp vanilla
2 tsp baking soda
pinch of salt
3 cups all-purpose flour
2 tsp cinnamon
1/2 tsp nutmeg
1/2 tsp cloves
Sugar Topping
3 Tbsp melted butter
raw sugar
Preheat the oven to 350°F. In a large bowl combine sugar, eggs and vanilla. Add the pumpkin and zucchini. Once mixed in add the melted butter.
In a seperate bowl, combine the dry ingredients. Slowy add to the pumpkin/zucchini mixture.
Brush each muffin cup with melted butter and spoon mixture into the cups, filling to the top.
Bake for 20 mins. Brush tops with melted butter and sprinkle with raw sugar. Bake for an additional 5-7 mins.
Remove and cool on a wire rack.
[amd-zlrecipe-recipe:9]
This post is featured on Our Simple Homestead Hop and the Homesteader Hop!