How to Build a Free Container Garden
This June has been nonstop rain and temps in the 60's and 70's! It has been torture for my clay soil garden. I've been watching all of my hard work either sit stunted or waste away from the soggy soil.
Planting in clay is not impossible, but it takes a lot of work and a lot of soil amendments to improve it.
Each year it does get better, but with the rain we've gotten this year I felt pretty hopeless.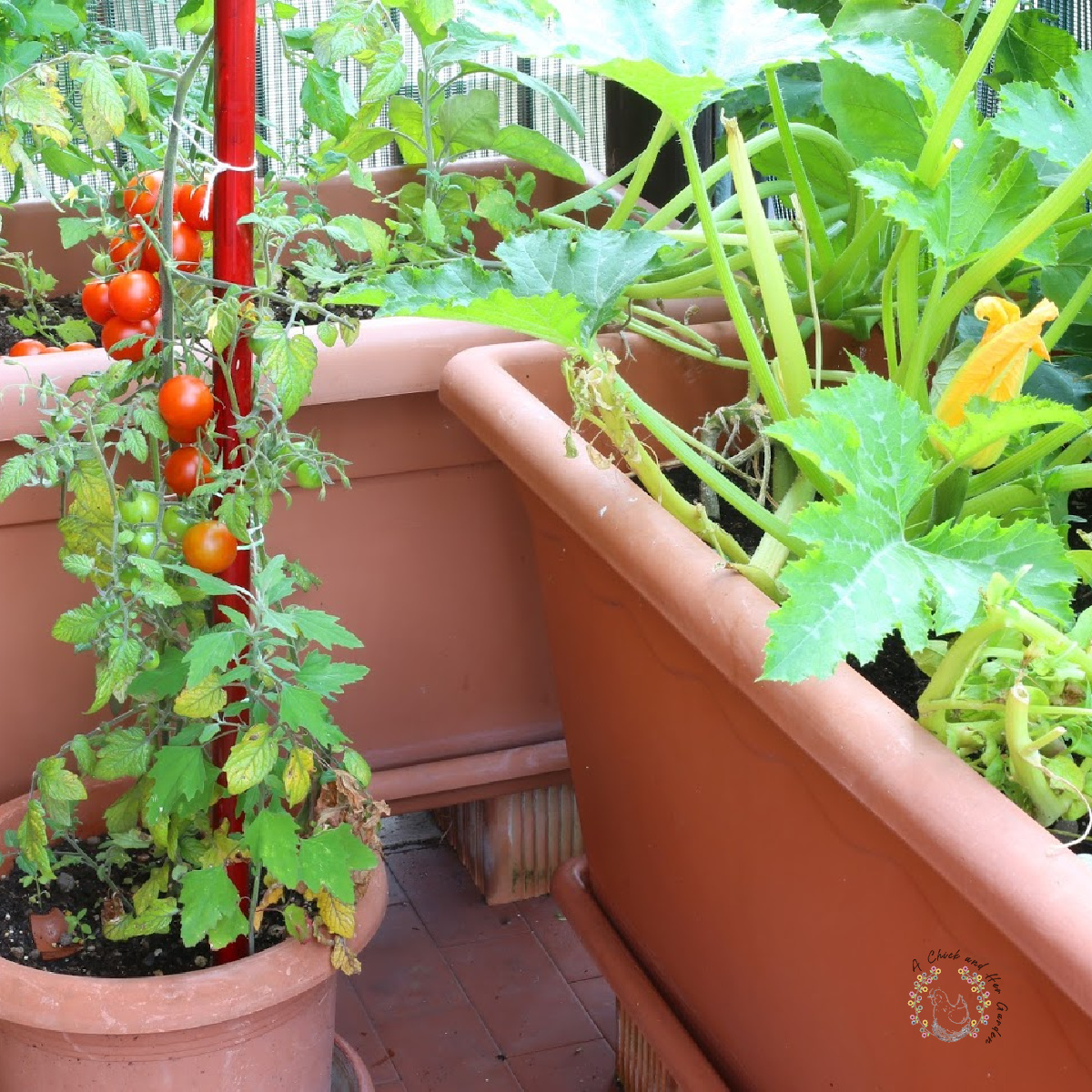 This page may contain affiliate links. I may earn a small commission when you make a purchase, but it does not effect your cost. Thank you so much for your support of A Chick And Her Garden! ~ Staci
Fortunately for me, I started double the amount of tomato and pepper plants this year with the intention of selling them.
Share the love! Pin me for later!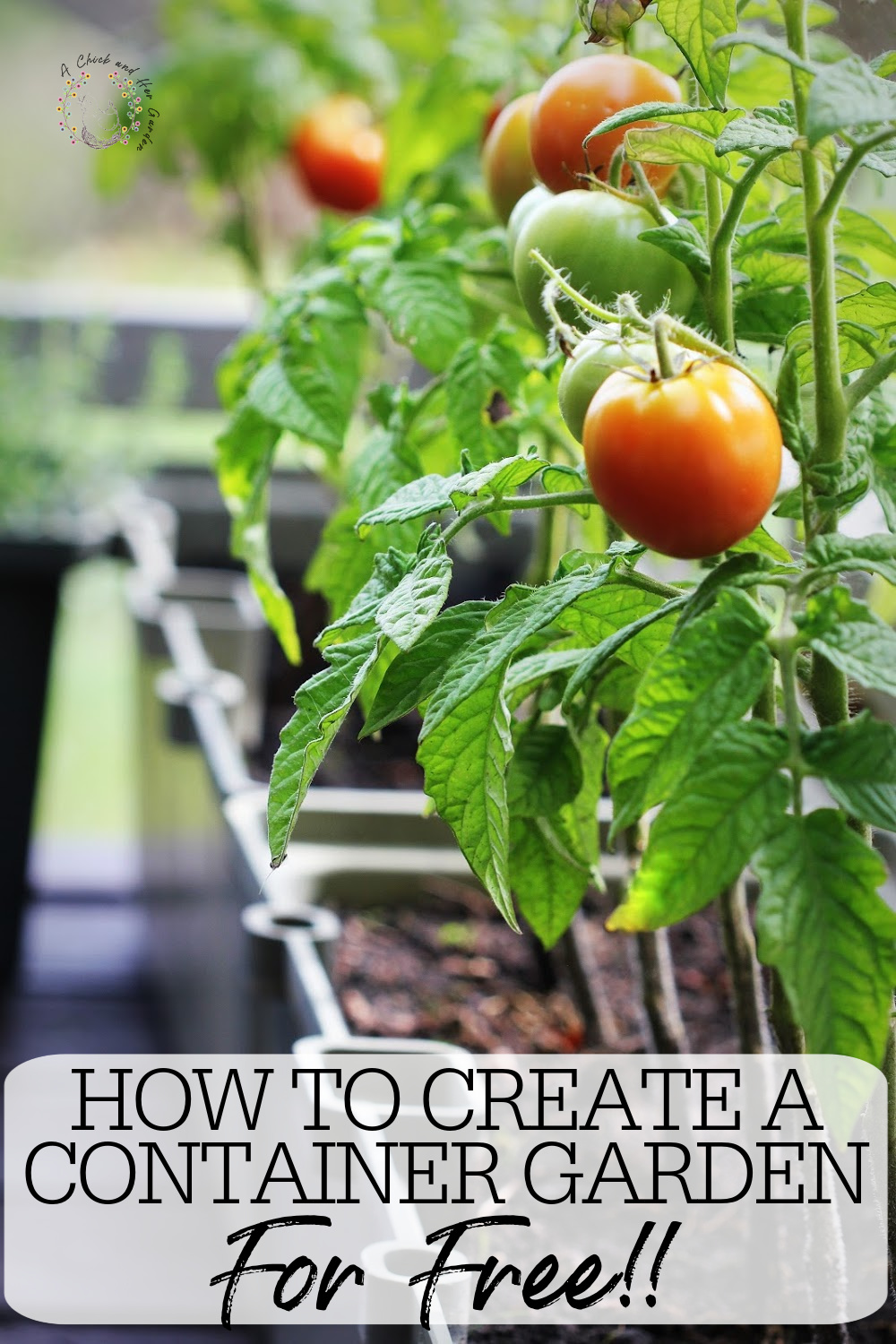 I wasn't planning on giving up completely on our main garden. But I wasn't taking any chances of having a complete failure.
Related Posts:
I planned on just re-potting my extra seedlings and transplanting them if and when the rain ever let up. But I ran out of larger pots. What I did have plenty of was chicken feed bags! Check out how I use them to grow potatoes!
To build a container garden, it can get pretty expensive if you're buying all your pots from the store.
It doesn't seem like a lot when you're buying them here and there. But it adds up quick if you're buying it all at once!
So when I have a free resource I'm taking full advantage!
How to build a free container garden!
When I started to build my containers, I thought about cutting the feed bags down and changed my mind. By folding them down, halfway, I made them a bit sturdier.
After folding them down, cut some drainage holes in the bottom of the bags.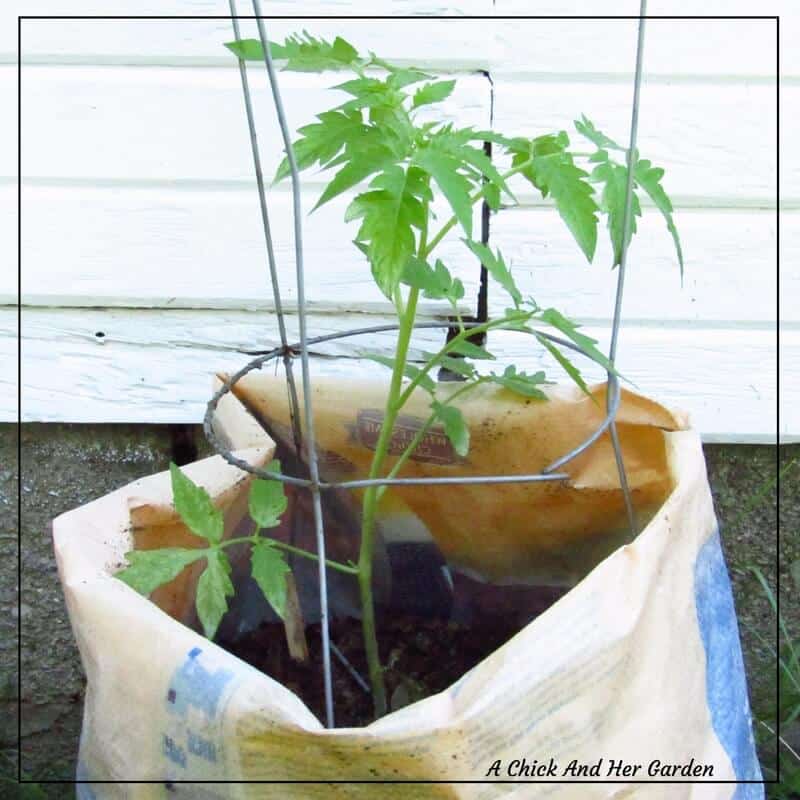 Fill the bags with a mix of soil and compost.
Plant your seedlings, or direct sow seeds like cucumbers, squash or beans, in the bags and water thoroughly.
For taller plants, like tomatoes or peppers, add a cage or stake for support.
For climbing plants like cucumbers and pole beans, place the bag next to a trellis or allow them to vine out if you have the space.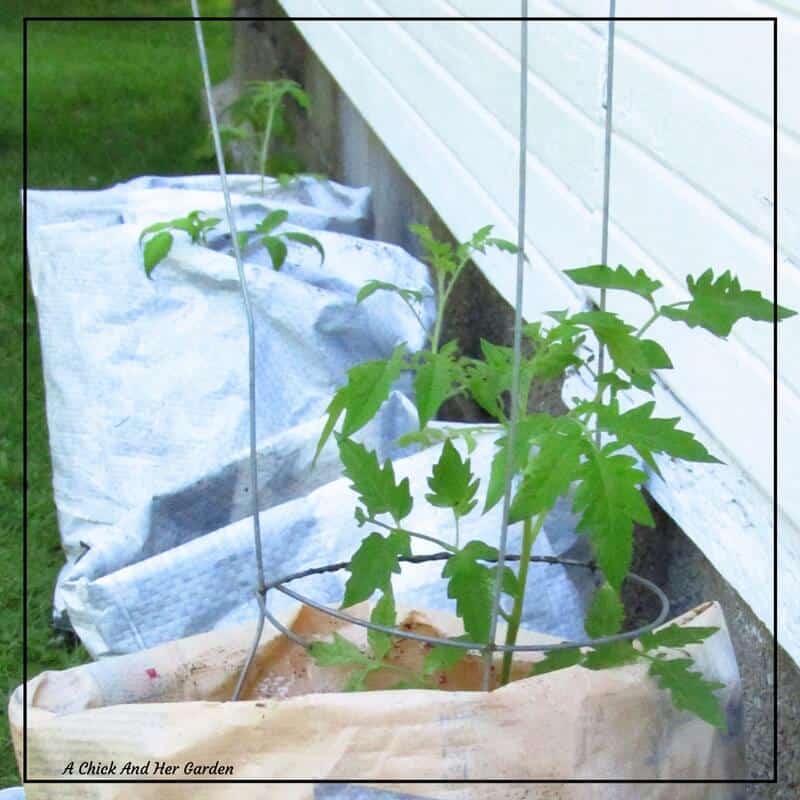 What other plants can I grow in feed bags?
I'm not really sure why I hadn't thought of it sooner, I already use feed bags for potatoes! Check out how I grow up to 50 pounds of potatoes in feed bags here.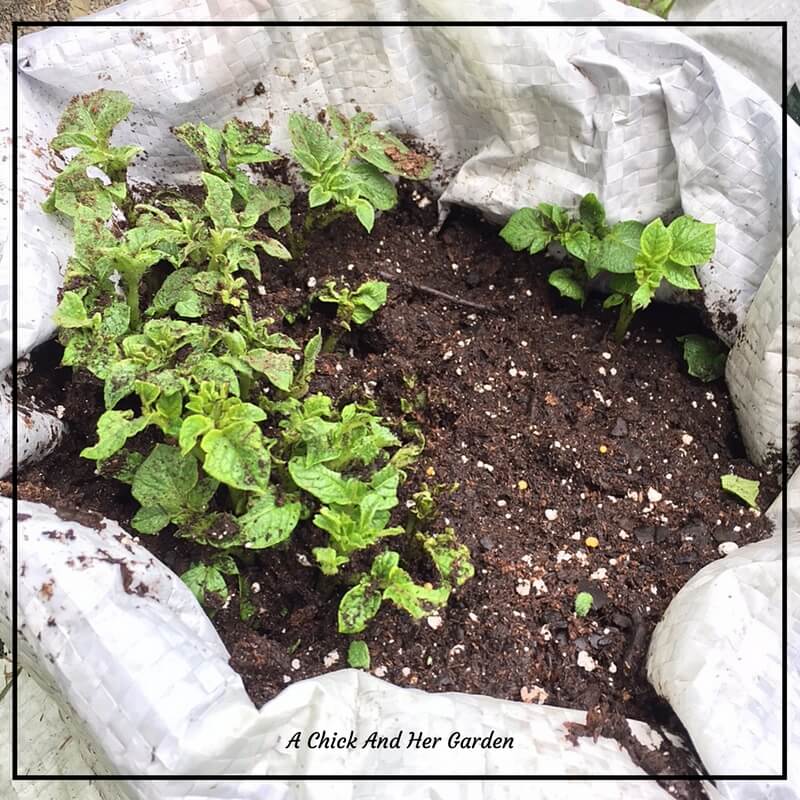 You can also plant…
Carrots
Lettuce
Spinach
Onions
Bush beans
Herbs
Annuals
Another great free resource to build a free container garden is buckets!
Where can you get them for free?? Check with local restaurants! Ask if they have any spare 5 gallon, food grade, buckets available!
Have you planted a container garden? Tell me in the comments how it went!